There are a handful of places in the greater Toronto area where you can find fresh hand-pulled noodles but what makes OMNI PALACE stand out from the rest is their heritage of centuries old recipes and technique from which the noodles are made. Often touted as "the best hand-pulled noodle brand in China", OMNI churns out about 750,000 Lanzhou Beef Noodle bowls each day. With over 500 locations in China, and mouthwatering recipes, they are considered the masters.  OMNI PALACE has now secured their first Canadian location in North York at 235 Consumers Road, and is confirmed to open August 7.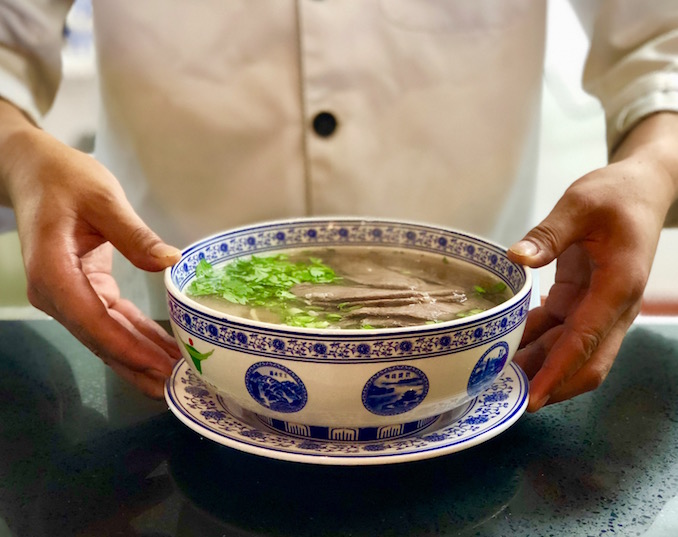 OMNI PALACE (which letters spell out Original Master Noodle Inheritance) master hand-pulling noodle chefs are fascinating to watch in action. They don't must stretch just one style of noodles, but nine! At the restaurant customers can press their noses at the open kitchen windows to watch the masters in action. At our sneak peek, we witnessed their chef pull noodles at warp speed. How fast is fast? We were told he could pull enough noodles for six dishes in one minute!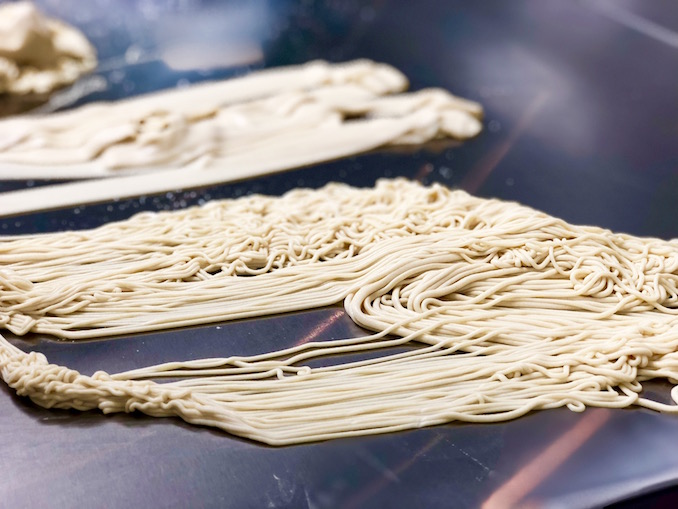 Not only are they famous for their variety of fresh noodles but their signature  broth. A traditional Lanzhou family recipe with over 28 ingredients that's been kept a secret for many generations. The broth is tweaked each season as well – for summer a few added ingredients help our bodies cope with the humidity and heat. Broth is prepared daily and bubbles away for six hours before being served. The fresh noodles are immediately, and carefully, dropped into the cauldron as orders enter the kitchen to cook and broth is added immediately to ensure optimum freshness. They also have a chicken broth and a vegetable broth.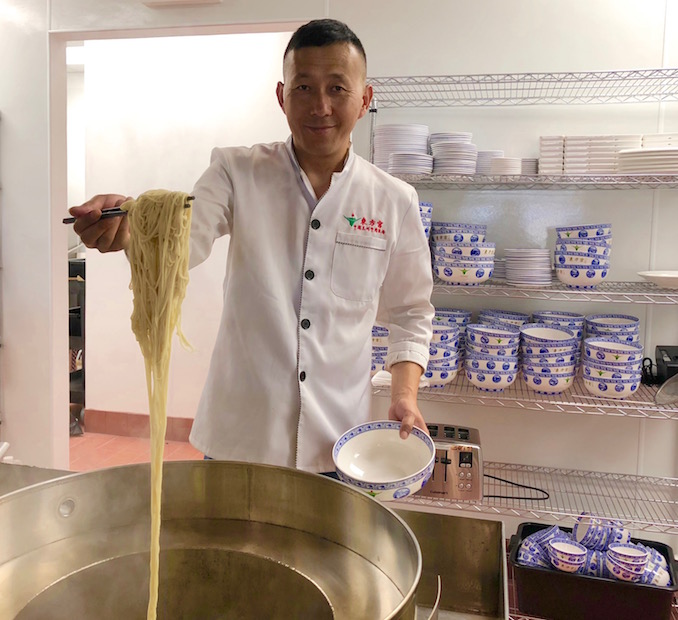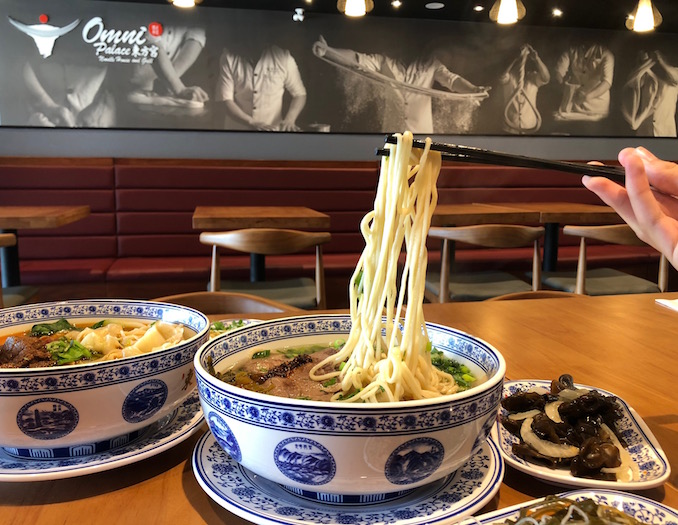 Customers have the choice of noodles from angel's hair, classic (similar to ramen), thin-round, mid-round, thick-round, thin-flat, mid-flat, wide-flat, and mid-triad. By the way, the angel hair is so thin you could thread it through the eye of a needle — which they happily showed us.
What to order? For first timers, start with their Traditional Lanzhou Beef Noodle Soup. It's a comforting and filling bowl of goodness full of flavour.  Ask for their house chili sauce — we're told in China, customers love to add heaping spoonfuls to their orders but you'll want to ease in to see your level of spice tolerance. We would highly recommend to top off with pickled Chinese cabbage option. The Braised Beef Noodle bowl is a definite hit that includes tender morsels of diced beef that's been marinating in spices.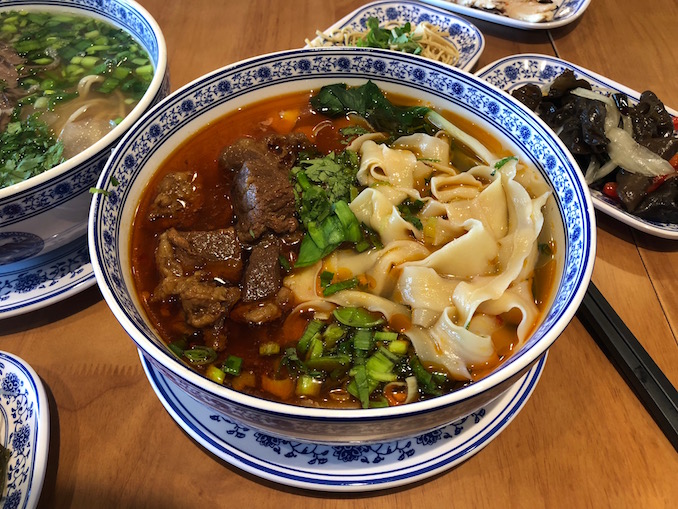 The menu also features a number of cold and hot side dishes that are definitely worth exploring. The Marinated Shredded Kelp, Marinated Black Fungus, and Spicy Chicken were a few of our favourites.
OMNI PALACE is worth the drive…or Uber. Keep an eye on their social media for opening specials.