Name: Aliyah
Genre: Hip Hop
Founded: 2013
# of Albums: 1 – Lucid Dreamz EP
Latest Release: Lucid Dreamz EP. All six songs on the project are up for free download and streaming on Spotify, Apple Music, Soundcloud, Tidal and Bandcamp!
Latest Video: So far I've been working on visuals for my next single to drop. But I did create this demo video that I put out for my song on Lucid Dreamz called "Free Time". It was written, edited and directed by myself because I want to experiment with ideas for future visuals.
Bio
It is clear from her music that Aliyah is not afraid to speak her mind. Her versatility can be seen in her six track debut project, the Lucid Dreamz EP which was released this February for free on platforms such as Tidal, Apple Music, Spotify, and Soundcloud. As Aliyah uses her skills as a lyricist over hip hop and R&B sampled instrumentals, and there is no doubting the eighteen year old's unique sound and artistic flair when it comes to her work. A major fan of artists such as Kendrick and J.Cole, Aliyah likes for her music to have an introspective feel. This can be seen in all six songs featured on the album, which she named after her perception that a lucid dream can be seen as a metaphor for life in itself; how you may not be able to control where you are when it comes to your dreams, but what you choose to do. She wrote the album so that it tells the story of different dreams when listened to from beginning to end, and independently created cover art for the album. Though she was born in California, Aliyah is now based in Toronto and is currently working on visuals and dropping some singles to follow the release of her album Lucid Dreamz .
Latest Single:
I'm dropping my first single after the Lucid Dreamz this summer!
Favourite Restaurant:
Honestly can't decide on just one restaurant.
Favourite band as a teenager:
Cage the Elephant
Favourite band now:
Brockhampton
Guilty Pleasure Song:
Every SIngle Night – (Fiona Apple) This song isn't like the genres I usually listen to, but the way she writes is really interesting to me.
Live Show Ritual:
Drinking way too much coffee before a show.
Favourite local artist:
Tasha the Amazon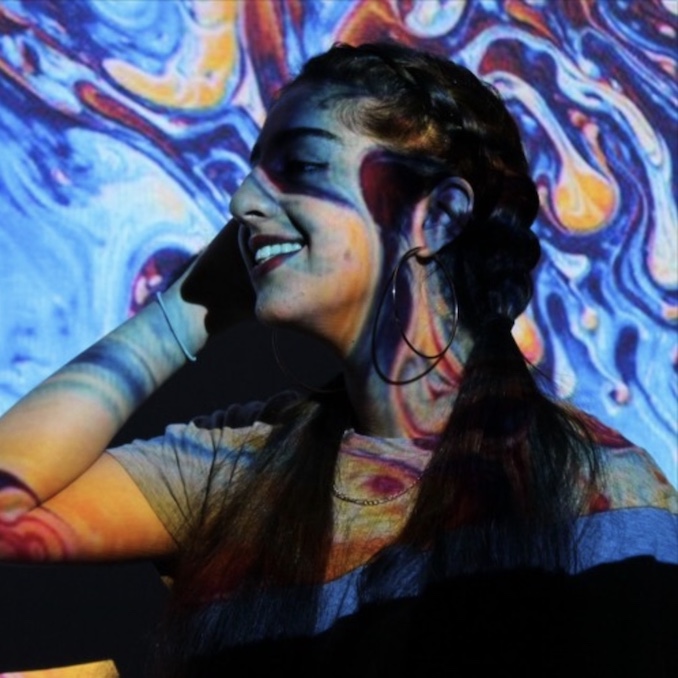 Sneaky Dees nachos, pasta from Terroni or a superfood salad from Fresh?
All of the above.
Queen or College St?
College St.
Trinity Bellwoods or Highpark, Riverdale or Kew Gardens?
Highpark
EP or LP?
EP!
Early bird or night owl?
A bit of both, but I make all my big decisions at 2:00 am.
Road or studio?
Tough call, but I'd have to say studio. Sometimes I'm feeling the road, but I think I like the "creating stages" a little more because there's room for flexibility and I can get creative while making music.
Swiss Chalet or Roti?
Roti for the win!
Where can we follow you?
I'm on Spotify, Instagram, Youtube and Soundcloud.
Any upcoming shows or releases?
Yes! I've got two shows coming up in August where I'm featured in an artist roster for TDots Records Sounds of the City, I'm performing at Mây Cafe, 876 Dundas Street West on the 11th, and The Smiling Buddha on the 23rd. I also have a single I plan on dropping this summer along with some visuals. All the updates are on my site www.aliyahmusic.com, where tickets for the 11th just went on sale!