The 18th annual imagineNATIVE Film + Media Arts Festival announced its full programming running October 18-22, 2017. This year's Festival includes films, documentaries, music videos, art installations including an art crawl, a digital media art+cade all created by national and international Indigenous artists and producers with almost 72% made by female directors.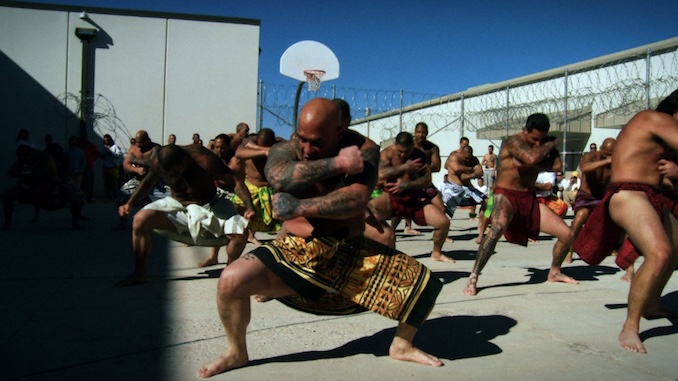 Also included in the schedule is a free industry series led by professionals from around the world discussing topics relevant to Indigenous creators  including a Sound Design Masterclass with Maori artist Dave Whitehead.
The event will commence with a Welcome Gathering (2-4 pm, October 18) at the Native Canadian Centre of Toronto. This free public event will offer an opening prayer to start the Festival, address by Chief Stacey LaForme, a welcome song by Rosary Spence and performances by the Smoke Trail Group and dancers from the short film Twilight Dancers. We hear there will also be great Indigenous food to try!
So, what to see? LOTS but already these have caught my attention.
***
WARU (Aotearoa, New Zealand) is told by a sisterhood of Maori filmmakers who join forces to tell the story of a young boy who dies at the hands of his caregiver. Waru's death is reflected in the lives of eight Maori women during the same 10 minutes on the morning of his funeral that are beautifully woven together to illustrate a community mourning a tragic death. This feature film is full of complexity but shows the strength that lies deep in the hearts and minds of Indigenous women. Opening Night Gala screening.
BIRTH OF A FAMILY by filmmaker Tasha Hubbard (Canada). This documentary features four siblings who were removed from their Dene mother's care as part of Canada's Sixties Scoop when 20,000 Indigenous children were taken away from their families. They each lead very different life journeys but now all middle age, they come together for their very first time in Banff, Alberta. They shared their stories of their mother and Dene family and learn about their history and find ways to move forward together.
Birth of a Family (Trailer) from NFB/marketing on Vimeo.
OUT OF STATE by filmmaker Ciara Lacy (United States) is a documentary that caught our attention. Three thousand miles from their tropical home due to overcrowding, Hawaiian men are placed in a private prison purpose built for them in the desert of Arizona. With a predominantly Indigenous Hawaiian population, one of the prison's lifers, Salani, teachers the men parts of their cultural heritage to help change their fate upon their return to the islands. This documentary follows two inmates as they are granted probation and return home eager to prove themselves to their families. The question is can they really go home again?
Out of State Teaser from Ciara Lacy on Vimeo.
A WALL IS  A SCREEN is a way to explore Indigenous-made short films in a more interactive way. Part walking tour, part screening this event takes you into the streets to see how filmmakers interact with the surrounding urban environment all in 90 minutes. You're given a meeting point but you will be guided to the secret screening locations. Free event on October 19.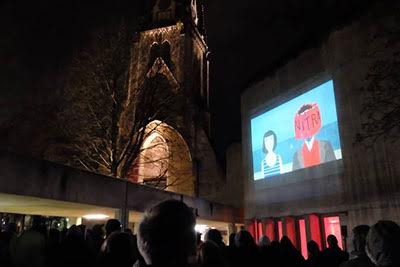 Full schedule for screenings & events as well as to purchase tickets now available at imagineNATIVE.org