TIFF unveiled its Canada's Top Ten list of features and short films of 2018. Compiled by TIFF's team of programmers in collaboration with film experts from across the country, the list showcases the best in Canadian screen storytelling: 10 must-see movies presenting the latest work by some of Canada's finest filmmakers, and 10 essential shorts from exciting new voices and bold innovators.
This year's Top Ten list — spanning regions across Canada — covers a range of genres, from science fiction to fantasy, from myth to documentary. The list features four directorial debuts, three Indigenous filmmakers, and the first feature-length film made in Haida, a UNESCO-classified endangered language. The shorts and features lineups showcase works by 11 of Canada's most talented female filmmakers.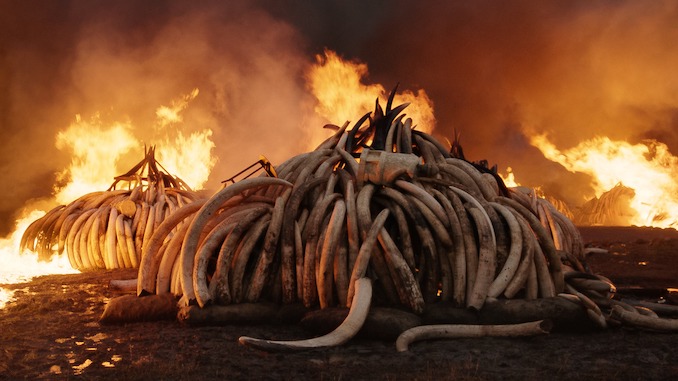 The TIFF Top Ten Canadian Films of 2018 are…
FEATURES:
ANTHROPOCENE: The Human Epoch, Jennifer Baichwal, Nicholas de Pencier, Edward Burtynsky, Ontario
Sgaawaay K'uuna (Edge of the Knife), Gwaai Edenshaw, Helen Haig-Brown, British Columbia
Firecrackers, Jasmin Mozaffari, Ontario
The Fireflies Are Gone (La disparition des lucioles), Sébastien Pilote, Quebec
Freaks Zach Lipovsky, Adam Stein, British Columbia
Genèse (Genesis), Philippe Lesage, Quebec
Giant Little Ones, Keith Behrman, Ontario
MOUTHPIECE, Patricia Rozema, Ontario
Roads in February (Les routes en février), Katherine Jerkovic, Quebec
What Walaa Wants, Christy Garland, Ontario
SHORTS:
Paseo, Matthew Hannam, Ontario
Veslemøy's Song, Sofia Bohdanowicz, Ontario
My Dead Dad's Porno Tapes, Charlie Tyrell, Ontario
The Subject (Le sujet), Patrick Bouchard, Quebec
Brotherhood (Ikhwène), Meryam Joobeur, Quebec
Fauve, Jérémy Comte, Quebec
ALTIPLANO , Malena Szlam, Quebec
Accidence, Guy Maddin, Evan Johnson, Galen Johnson, Manitoba
Biidaaban (The Dawn Comes), Amanda Strong, British Columbia
Little Waves (Les petites vagues), Ariane Louis-Seize, Quebec
The Top Ten Canadian shorts will be presented in a winter screening as part of TIFF's year-round shorts programming.
See www.tiff.net for more details.