Stepping into the world of a King Krule concert is like embarking on a surreal journey through the dark and enigmatic realms of Archy Marshall's mind.
Archy Marshall, better known as King Krule, is an English singer and songwriter. He began his career in 2010, at the mere age of 16, under the alias Zoo Kid. Only a year later, Archy took the name King Krule and ran with it. He'd go with this alias King Krule to create an EP and four full-length, critically acclaimed albums. King Krule is one of the most versatile artists I've followed, and he combines stray sounds from punk, jazz, and hip-hop to create his sound.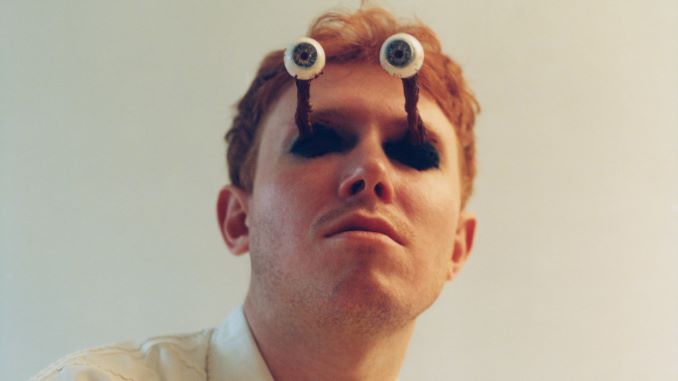 Throughout his career, he has built his audience organically, straying away from collaboration with other massive artists. But to many people's surprise, he's received heavy praise from artists such as Drake, Travis Scott, and Tyler, the Creator.
The last time King Krule played in Toronto was in April of 2018. In the past five years, he has released two studio albums titled Man Alive! and, more recently, Space Heavy. During those years, he has gained a much larger fanbase, landing him a sold-out show at History.
After seeing a few concerts at History over the last year, the venue was the perfect location to compliment his atmospheric sound.
King Krule's performance was supported by Jerkcurb, who blends indie rock, folk, and dreamy, atmospheric pop. I couldn't think of a better artist to place before King Krule. His layered vocals and introspective lyrics confidently put the audience into a dreamlike state.
After Jerkcurb's performance, the lights dimmed, and the band took their positions; the anticipation in the air was palpable. King Krule stepped in alongside his band, and the audience erupted. Behind the band was a backdrop of his album cover, a space-themed setting reflecting the ideas presented on his most recent album.
He and his band performed 25 tracks throughout his show, guiding the audience through each era of his illustrious career. Of course, with a heavy emphasis on his new album, Space Heavy, which came out last month.
King Krule carried his melancholy, gray vocals over each chorus. He came off as reserved, speaking only a little between each set. Yet there was an undeniable connection to his audience due to the introspection that lies parallel to his lyricism. Each track displayed raw emotion and a sense of vulnerability, with themes of love and loneliness.
King Krule proved how strong the driving force of his fanbase is by selling out multiple shows throughout his worldwide tour. The show at History can be described as a journey through the depths of human emotion. Archy Marshall proved why he remains an enigmatic force in the music world with his ethereal melodies, haunting vocals, and introspective lyricism. By the end of King Krule's set, it was clear that Toronto was yearning for another King Krule show, and I'm confident that he will sell out his Toronto tour stop time and time again.