5 Things to Do in Calgary In The Summer 
Hey Torontonians! When was the last time you visited Calgary? With more direct airplane routes serving as a one stop bus to 'Berta, may I suggest you get yourself out there this summer? 
Restaurant & Patio Scene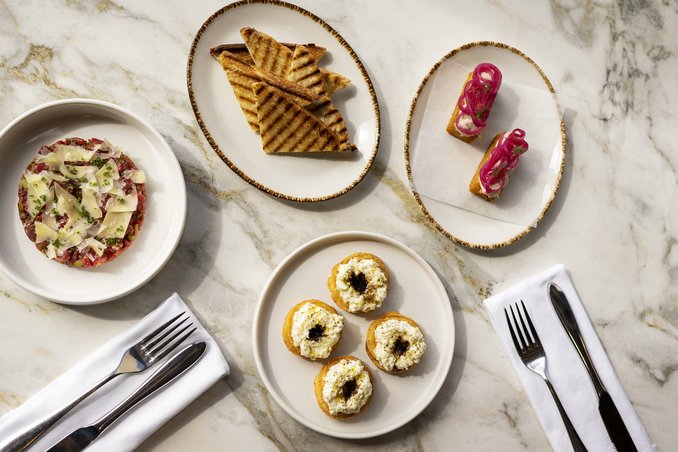 Calgary is coming in HOT in the Canadian restaurant scene. With four restaurants to place in the Canada's 100 Best list for Best Restaurants (Major Tom, Charcut, Rouge and River Cafe), the city is becoming a culinary destination in its own right. We personally can't praise Major Tom highly enough; the views, the cocktails, chef de cusine, Garret Rotel's dishes…it's a synery and we're here for it! For more casual fare, we love Barbarella (literally downstairs and owned by the same group as Major Tom), which proffers a robust happy hour on a Sunday with 50% off the entire drinks menu and pizza menu. Winner. 
There are some fantastic restaurants to be found near the Calgary Tower between 8th – 10th Avenue, as well as some Inglewood gems worth exploring. In the summer 17th Avenue is the hot spot for patio life; our favourites of which include Pigeon Hole and Model Milk (which also has awesome cocktails).
Speaking of cocktails, if you're looking specifically for sipping spots, we love Fine Print, Proof, Betty Lou's Library, Ricardo's Hideaway and Shelter Cocktail Bar. 
Stampede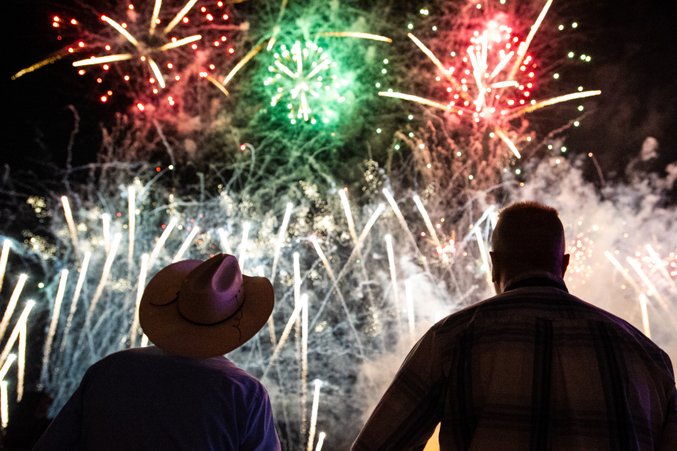 Yahoo! Welcome to the greatest outdoor show on earth. The Calgary Stampede has been the highlight of Albertan summers since the dawn of time. Okay, not actually, but since 1912. Drawing in over 1.2 million people annually (this year 1.39 million!), the city of Calgary comes alive with the spirit of the West for ten exhilarating days. The all-encompasing, multi-entertainment, multi-cultural event is organized by year-round staff as well as 3,000 happy volunteers, allowing the event to grow to become the world's biggest outdoor rodeo! 
What can you expect? Well, it's like the CNE but much bigger. Things kick off with a parade across the city, featuring over 100 floats, majestic horses, marching bands, dancers and performers. In the grounds, you'll find wild carnival food (hello ketchup and mustard soft serve), fairground rides, dog shows, motorbike stunts at the Motorcross, rodeo horse and bull conetests, chuckwagon races, live music, and an exhibition centre featuring retail outlets and indoor performances. Stick around for the OUTSTANDING  Evening Show, which takes place nightly at 7.45pm at the GMC Stadium. Acrobats, song and dance numbers, a drone show and an epic firework display dazzle the night's sky for the entirety of the Stampede duration. 
Calgary, frequently nicknamed "Cowtown" has become synonymous with the Stampede, with pretty much ever resident of the city able to regale you with tales of happy memories of years gone by. Embraced by Calgarians, the energy of the city during Stampede season is infectious and inviting. It really is a joy to behold. 
Missed this years? Bookmark this page as a reminder that you NEED to visit next year. 
Park Life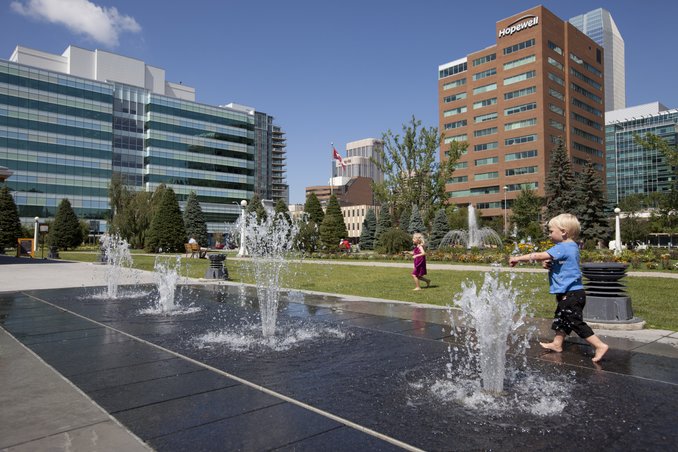 Calgary has A LOT of parks, which is perfect for summer picnicking, bike rides, skating and general strolling. Downtown alone there are over 20 parks! Visit Confederation Park for expert landscape design, with a special dedication for Canada's 150th birthday.  Centrepeiced by an upturned canoe and replete with a multi-level fort and playable water pump, the whole family will love it here. Looking for a park experience that's good for a whole day out? Visit Granary Road Activity Park for 3 kilometres of trails connecting 36 acres of exhibits and active fun for kids and teens. There's a petting zoo, maze, goat stampede, and zip lines too!
Calgary Tower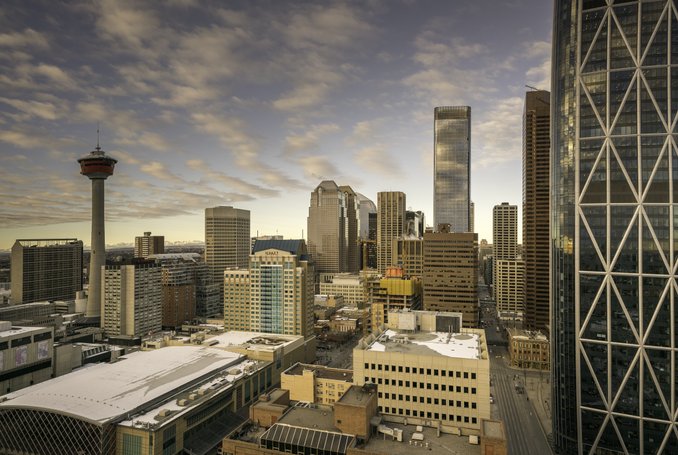 A trip to a city isn't complete without summiting its tallest tower, is it! The Calgary Tower opened in 1968, back when it was the second tallest structure in Canada ( after our boi, the CN Tower). Standing at 190.8 metres tall ground to spire, the tower offers incredible bird's eye views of the city and the neighbouring rocky mountains, for which the ride up the tower is worth it alone. Like with the CN Tower, there is indeed a rotating restaurant at the top, Sky 360, which – you guessed it – offers 360 degree views of the city and beyond. A reservation at the restaurant gets you free access to the rest of the tower. 
Inglewood 
Inglewood is for sure the coolest neighbourhood in Calgary. Street art, instillations, galleries, boutique shops and indie record stores are complemented by a slew of hip restaurants and coffee shops. Located a 25 minute walk from the Calgary Tower and begining at the confluence of the Bow and Elbow Rivers, Inglewood is worth a visit for its bustling cool vibes and lovely vantage point of downtown. 
Bonus: The Rocky Mountains 
Got a little extra time in Calgary? Why not take a day trip or even spend a couple of nights in Kananaskis or Banff? The mountains are very much the backyard playground for Calgarians with access to some of the world's best hiking trails, river sports and helicopter tours with stunning vista views. 
Want a tip? We LOVE White Wolf Rafting down the Kananaskis River. 
OKAY, convinced? Cool! See you in Cowtown!