Each year, we plan out our route for covering Nuit Blanche Toronto – the all night art event that takes over the city covering public spaces, office buildings, theatres, museums, and galleries. On October 1st, from dusk to dawn there will be plenty of thought-provoking contemporary art installations for everyone to enjoy…and yes, it's all free.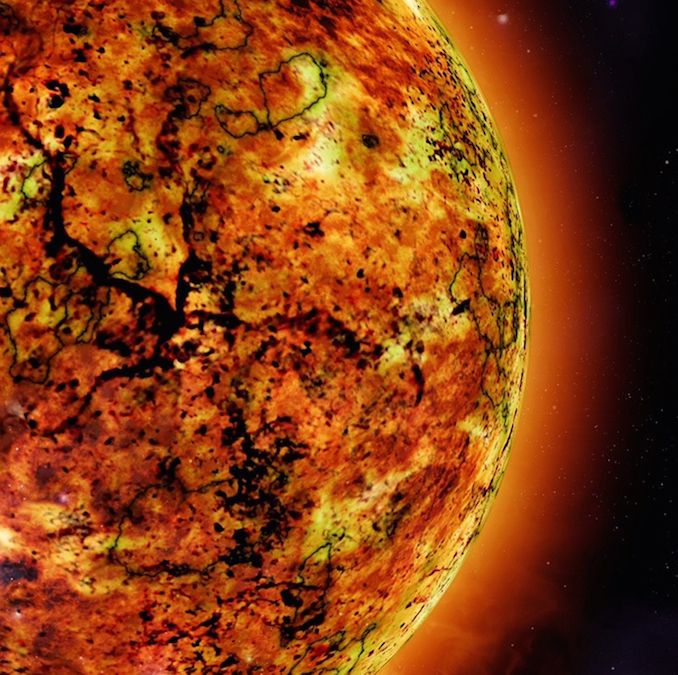 But how do you take it all in? Some like to concentrate a couple of zones. Some map out points of interest and others just simply go all night wandering aimlessly. For those with a camera in hand, here are a few installations that, according to the descriptions, should make them the most photogenic. Full descriptions can be found at nbto.com
Death of the Sun by Director X: Nathan Phillips Square. A massive sculpture representing the sun will offer an immersive experience for observers questioning the relation between humans and the universe.
Ocean by Philip Beesley:  Toronto City Hall Rotunda. A constantly-changing canopy of raw recycled textiles transformed into an ocean environment and the emergence of life.
Literature vs. Traffic by Luzinterruptus:  Old City Hall. Created by the help of volunteers, this light installation will transform a street into a river of donated books yielding traffic with the written word. During the final hours of the night, the books can be claimed by anyone who wants to take them.
The Merging by Nicola Verlato: OCAD University. Large scale mural depicting multiple spaces inhabited by various figures in motion. This two-part outdoor installation and indoor component that also involves an augmented reality experience through an app.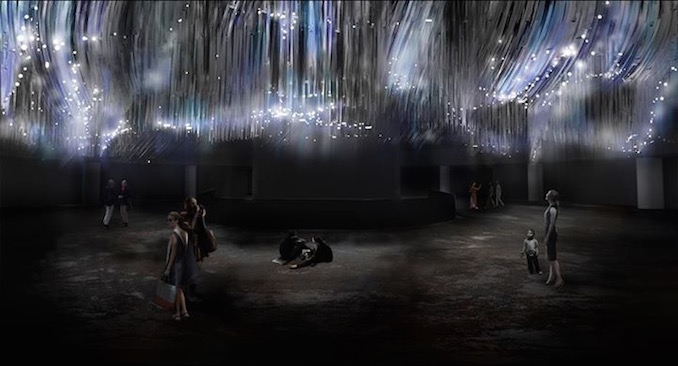 Portals by Jason Peters: Installation located at The Drake Hotel. Explore a series of colourful large light sculptures made with discarded items. Wander through and explore the art work that's made of hundreds of plastic buckets lit from within. Another installation "White Snake" will be stretched across the patio of Drake One Fifty.
Korsi by Maziar Grader:  The Gardiner Museum. A reimagined traditional Iranian low table in an urban space – a traditionally rural gathering that was popular during special occasions and to keep warm. Musicians, palm readers, poets, and bellydancers play a part of the installation.
October Sky by Paul-Andrea Fortier: Dance Performance. Harbourfront Centre Main Building, Bill Boyle Artport, West side. A choreographic performance in a large glass performed by a group of dancers from the School of Toronto Dance theatre and two soloists from Montreal. The title is a metaphor of the constellations coming together and breaking apart.
Maison/Home Mikka by Claude Miceli and Jean-Christian Knaff: Markham House. Scattered among boxed-shaped houses, tall luminous structures of forgotten dolls stand guard. A music box waits for visitors to interact to add music to the installation. Sounds of whining dolls and lullabies.
Hand-held by David Rokeby:  Church of the Holy Trinity. Your hands are used to explore the space and become part of the sculpture. Images of objects will appear. Hands will touch other and objects will pass between them.
Beauty vs. The World by Robert Montgomery: Cloud Gardens. A series of contemporary text-based light works. Words and art celebrate the feelings and ideas of beauty.