Feta is getting better! It's true! I am a huge cheese lover, but for the longest had always written feta off as one of my least favourites. "It's a salad cheese!" I would say, using it only to crumble onto my Greek salads. But, I have to admit, I was wrong! It is actually a very versatile cheese and (cue the gasps) there are actually several different styles with distinctly different tastes.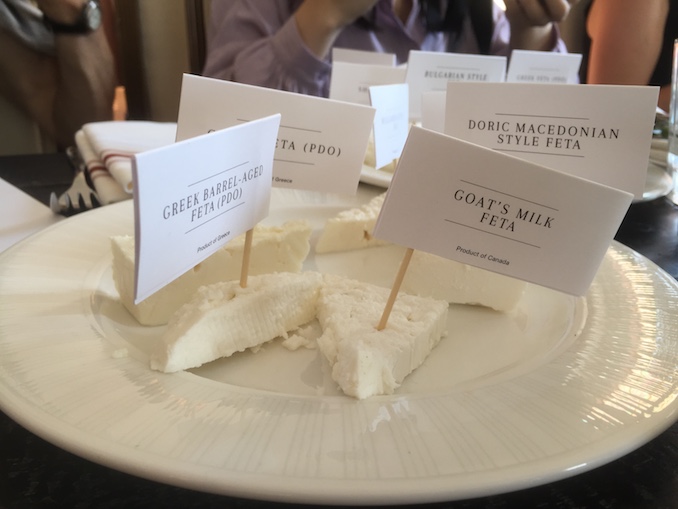 Spending an evening with Krinos was a real eye opener; not only was I introduced to several tasty feta varietals, but no less than 9 dishes made with Feta.
Sitting down for a brief tasting, I discovered that there are some vastly different feta's out there, some made with cow milk, some with sheep and others with goat. My favourite was cream and delicious Doric Macedonian Style Feta made with cow's milk, closely followed by the sheep's milk offering. YUM.
After a quick toast of traditional Greek Ouzo (hold on to your knickers, ladies and gents), we began our feasting, with the first offering being a crudité dish with a feta cheese dip. Dippable cheese is always a winner for me and I had to stop myself short of possessively hoarding the bowl and pouring it over everything forever more.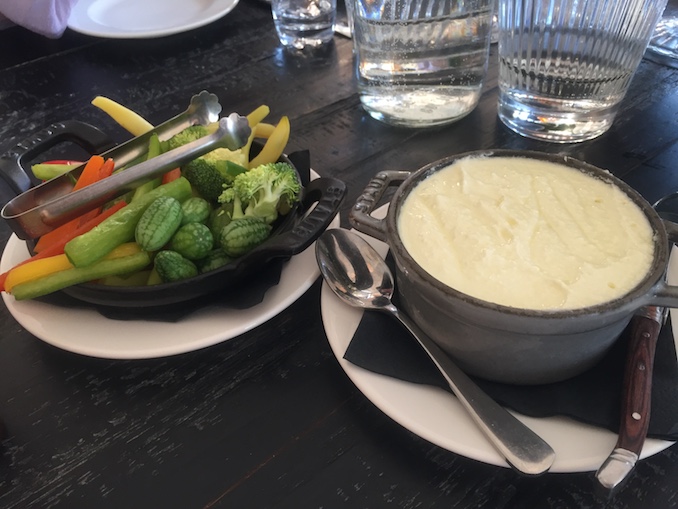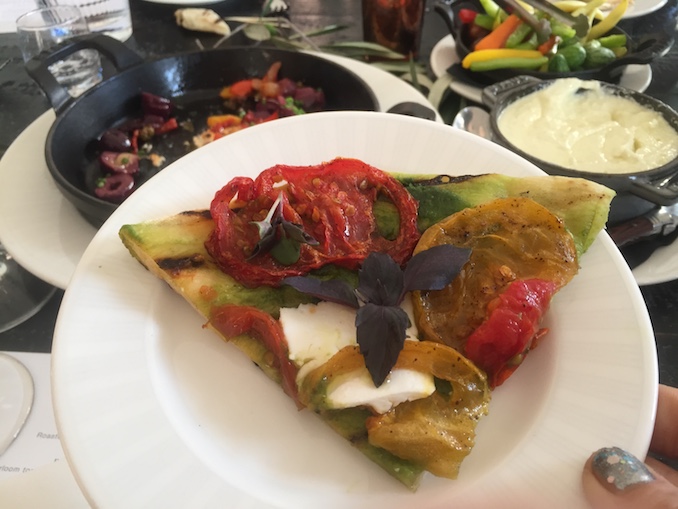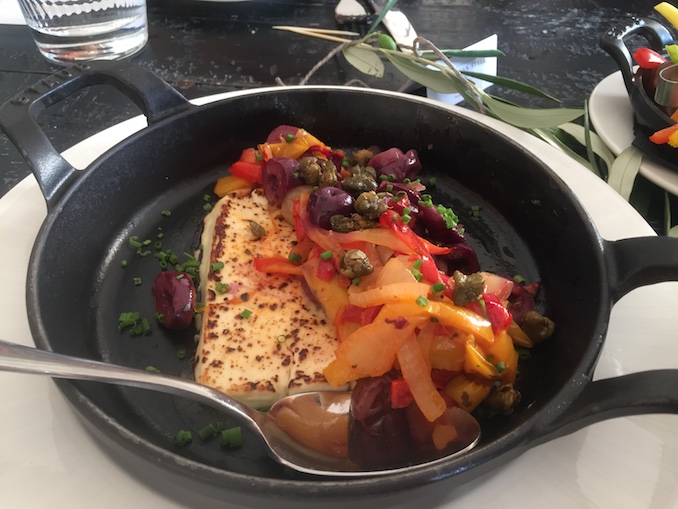 Along came a flatbread with Mediterranean vegetables and feta, which seems like a healthier pizza option and excellent for summer nights, swilled back with a glass of Pinot grigio rosé (I was drinking a beautiful glass of Fruli-Venezia Giuilia Italia rosé myself.)
Poutine with feta? You betcha! Served with sweet potato fries and feta rather than the classic potato fries and curds, I enjoyed the healthier variation.  I am not sure about healthy, but I was swooning over the baked feta with roasted red peppers, olive and capers.
Then of course, came the salads. Turns out, while I have been crumbling feta on my leaves for years I've been missing a trick; citrus fruits.  My favourite was a salad made up of arugula, blood orange, grapefruit and crumbled feta. Yum.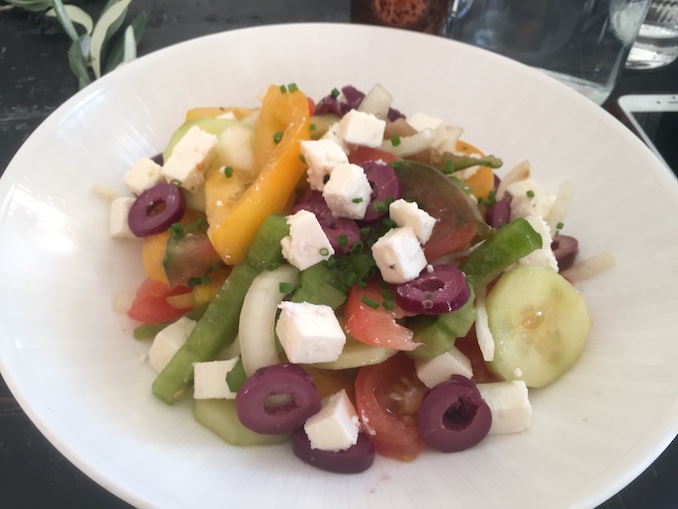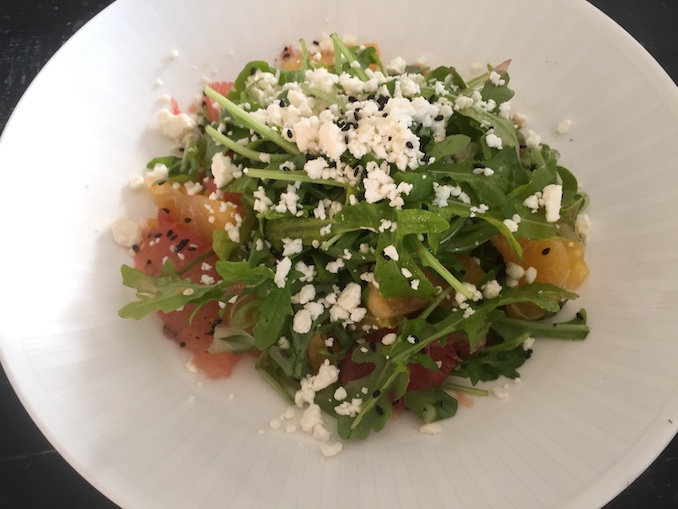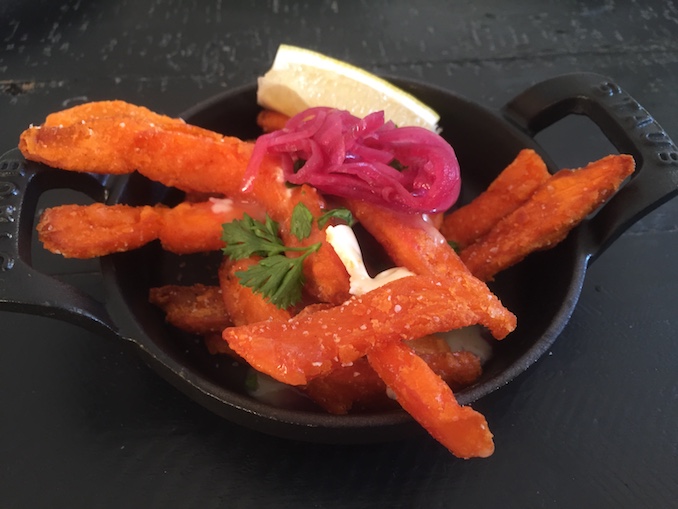 A fruit salad with feta for dessert, which is a good option, although I would personally prefer crème fraiche, but each to their own.  I was a big fan of the feta parfait (possibly because it was made with the glorious creamy Macadonian cheese), which was excellent complemented by fresh fig, fig puree, granola and honey. For me, it was a much lighter and just as tasty alternative to a cheese cake.
After spending some time with Krinos and a mountain of feta, I really feel like I judged the cheese too soon. Also, a handy tip I learned from the cheese gods that night: for those who don't like the saltier varieties out there, soak your feta in water for 30 minutes before eating it – most of the salt will be gone, leaving a much, much healthier cheese!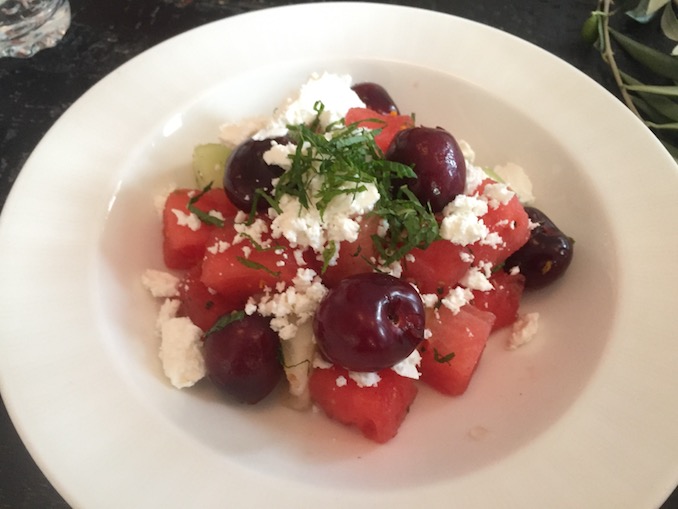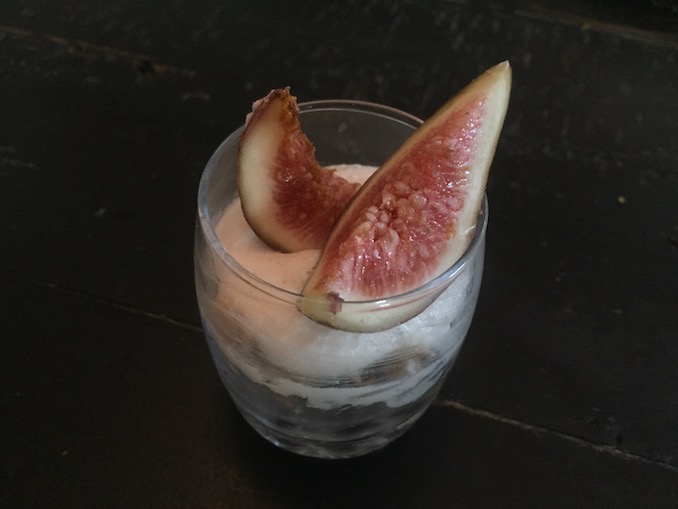 Krinos have some excellent feta recipes on their website, so if you want to get inventive this summer, check them out!