"Art washes away from the soul the dust of everyday life."
― Pablo Picasso
A woman waits by the shoreline.
The approaching waves traveled many tranquil miles before succumbing to her feet. They crash with the forceful intensity of their journey's undertow – and she is calmed by this; the energy is transferred from the air to water, then to her.
Her canvas is made of wood, and charcoal dust stains her fingers. A figure outlined in black gazes up at her with an enigmatic appetite. Each portrait, inspired by the last, depicts soulful characters with the strength of the ocean's waves, and the vulnerability of the shoreline.
The art of Tanya Solonyka is raw, introspective and enrapturing. Her work is primarily feminine and figurative over clean backgrounds with matte palettes, and prominent eyes dominating the composition. Self-taught, and originally from Sudbury Ontario, she has the courage to expose her unfiltered flow of consciousness to her audience. A rare, emerging gem of Toronto, we are excited to watch her shine.
-By Alexandra Karakis, Artist & Director at Emerging Toronto Artists
***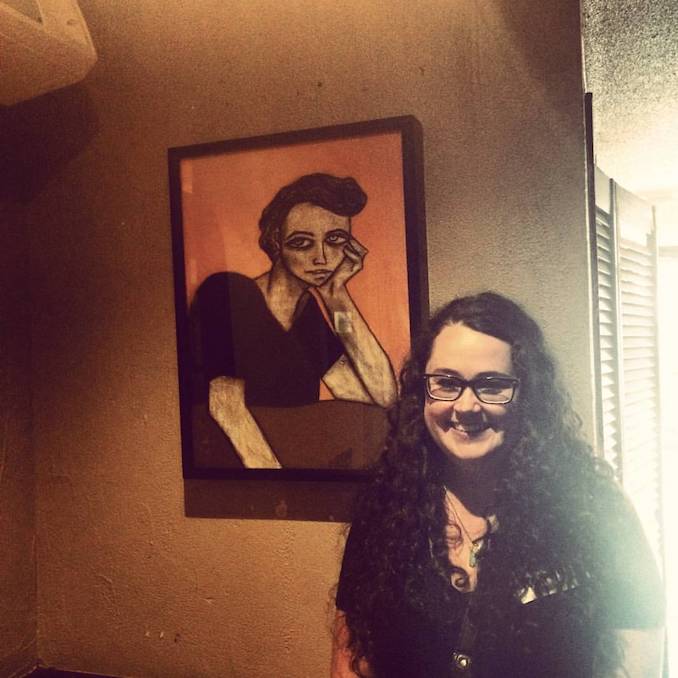 At one of my first art shows with Artusiasm.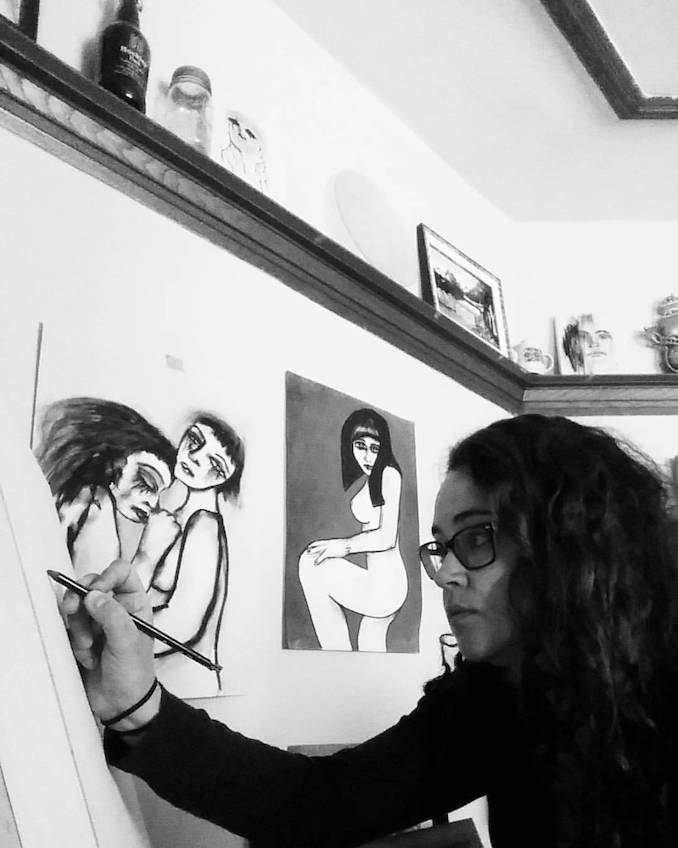 At work in my home studio with my ladies.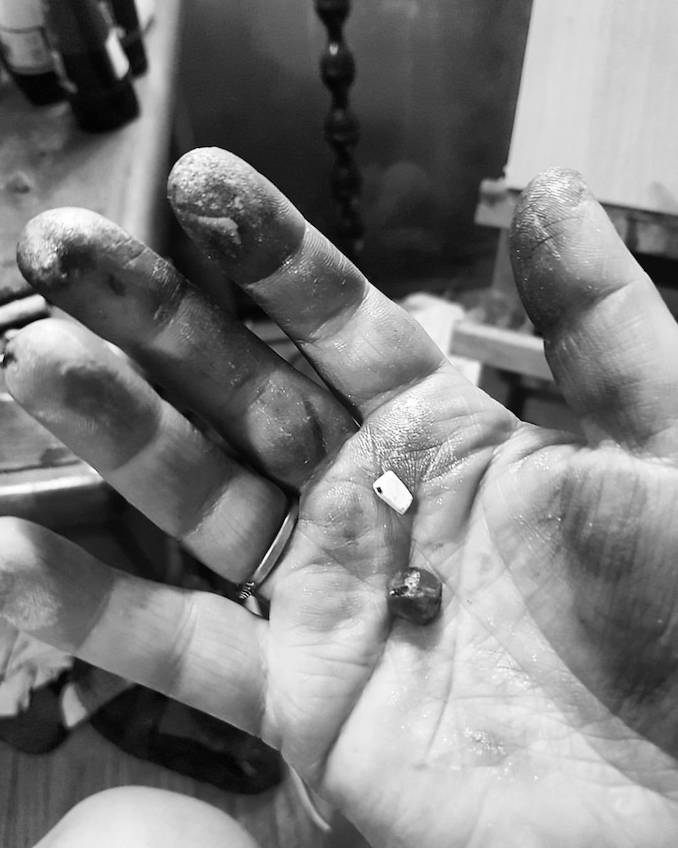 My tools. Friends till the bitter end!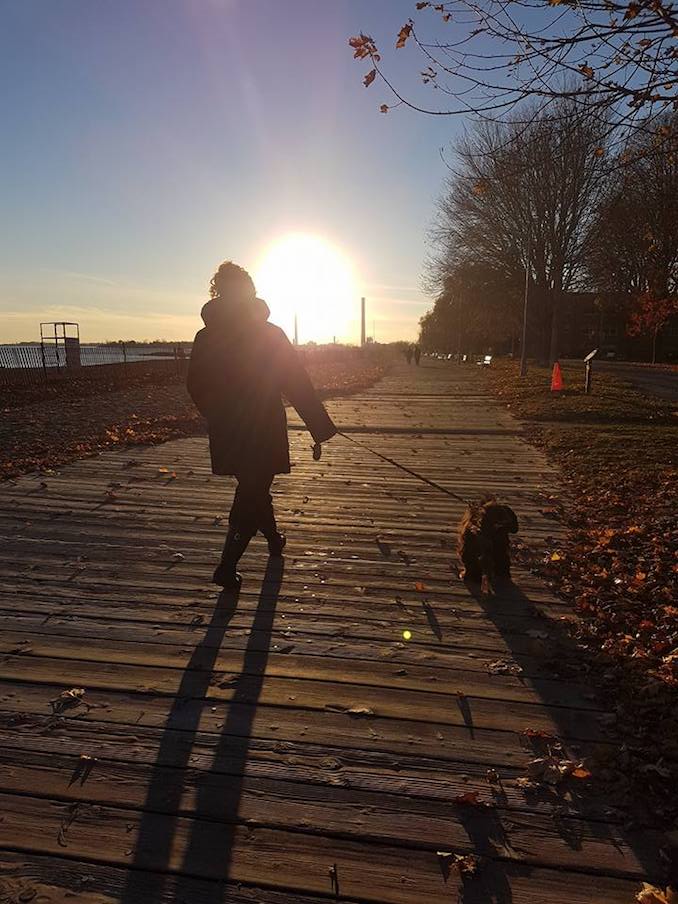 My happy place, the Beach. Being able to take breaks down by the water has been life changing!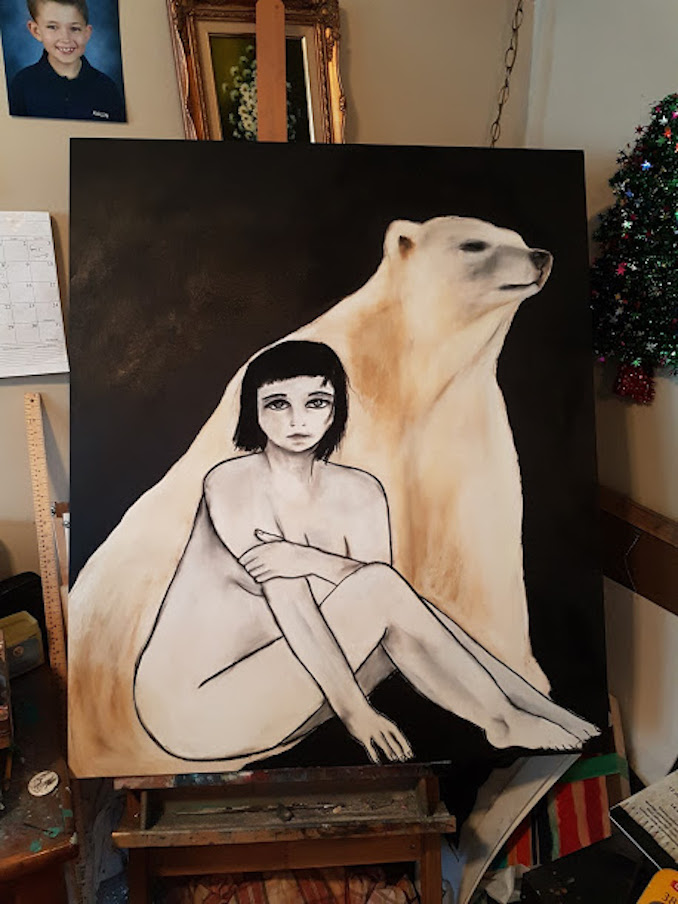 A finished piece in my little art studio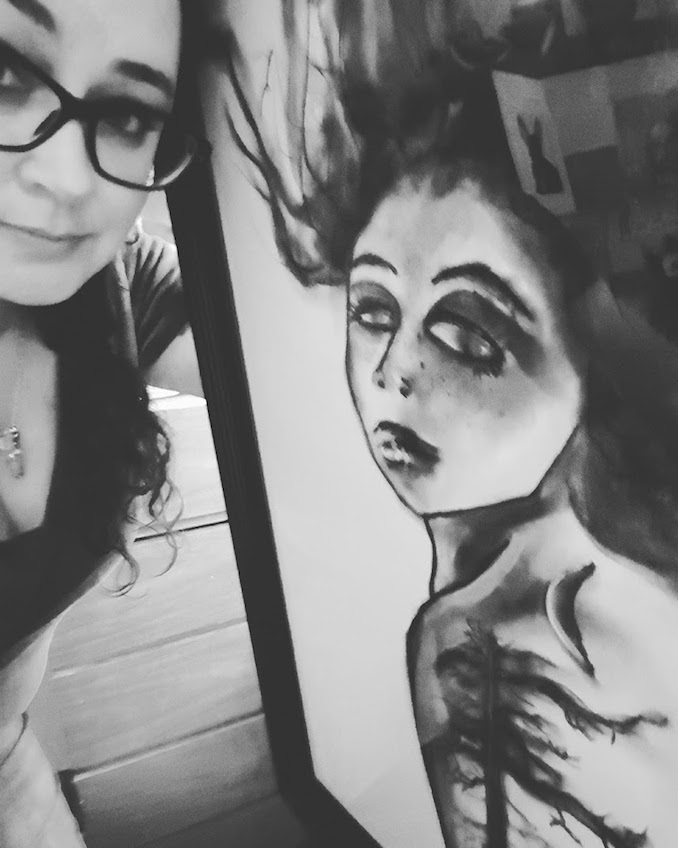 Saying Goodbye to one of my favourite ladies for a charity auction.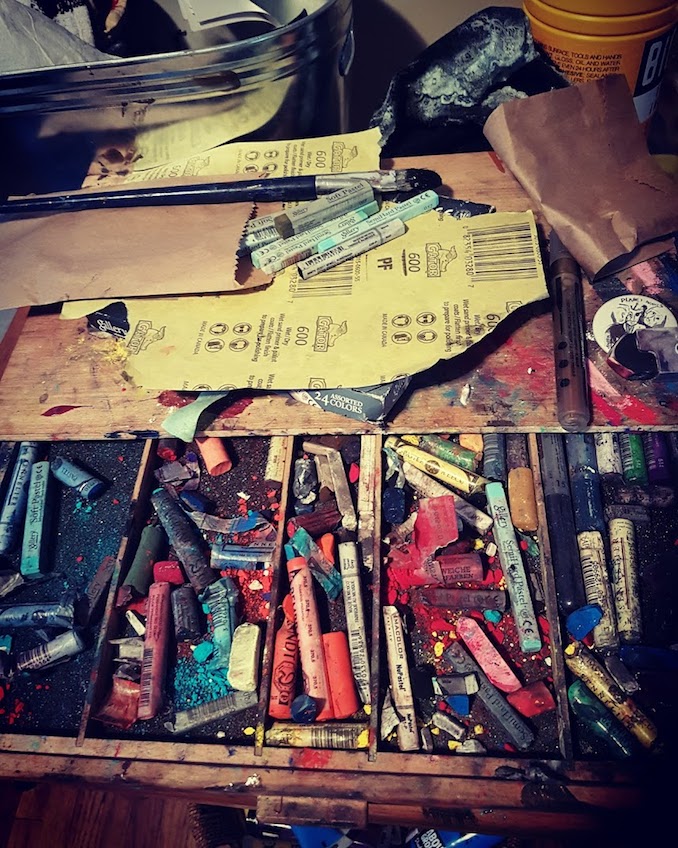 My pastel box. Don't worry I know where everything is!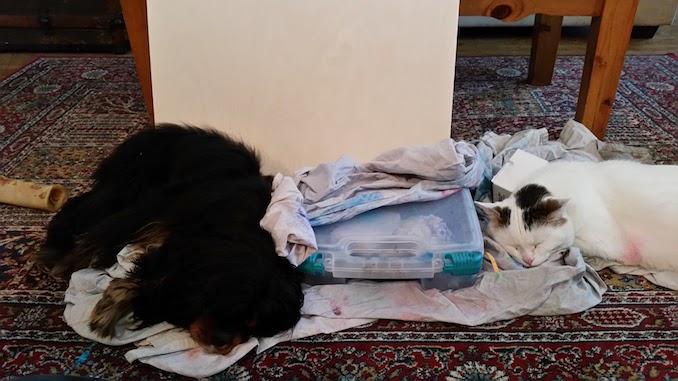 My coworkers. They can be pretty lazy at times.
***
What 'hood are you in?
I currently live and work out of my home in the Beaches.
What do you do?
I am a mixed media artist. My primary focus is stylized portraits
What are you currently working on?
I am currently prepping for my first solo show! Stay tuned!
Where can we find your work?
You can find all of my artwork on my Website, Facebook Page, and Instagram. Follow me on Facebook for information on all my upcoming shows.
***