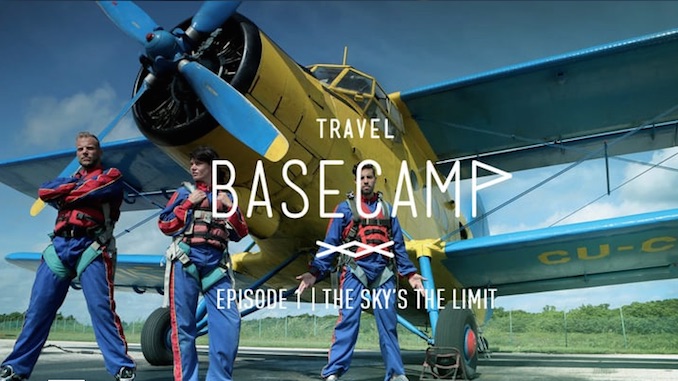 Looking to escape the cold? Check out the travel-inspiring series from our new friends at Travel Basecamp. Their docu-web series follows the friends and young globetrotters as they travel to all the typical tourist destinations but experience them in a whole new way.
The series encourages travelers to break out of the normal vacation routines and becomes a guide for this kind of travel, they call: basecamping.
Basecamping means: booking an all-inclusive package (so that you have a ticket and accommodation taken care of) but then dropping your bags at the resort and getting outside to meet the locals and find local adventures.
The first video from their trip to Havana and Varadero starts with them jumping out of a plane… slightly more exciting than lying beside the pool.
Check out the episode and stay tuned for more cool travel ideas from them at @travelbasecamp and travelbasecamp.com