Chaos Menu: Disorder Up! has been unveiled, Second City's 88th mainstage revue serves up a hilarious improv show that mocks the absurdity of the world around us.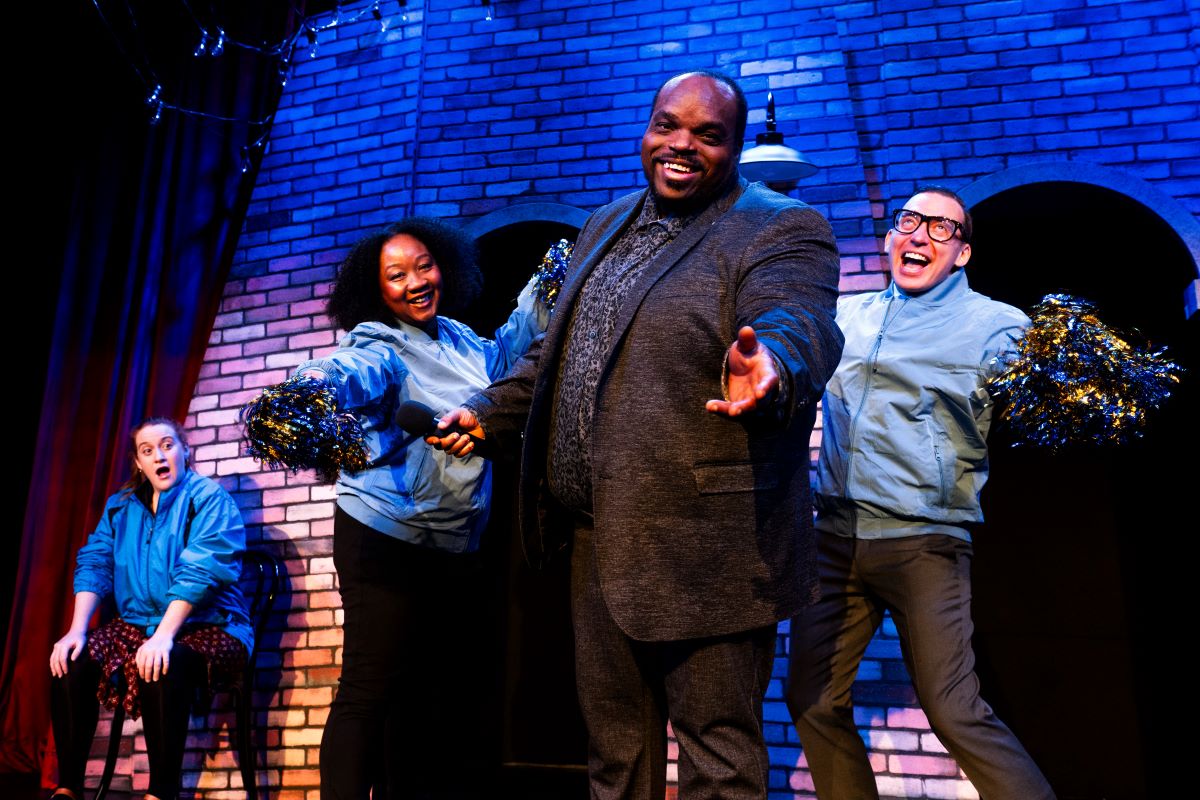 The newest Toronto Second City comedy show 'Chaos Menu: Disorder Up!' is your opportunity to take a break from doomscrolling and find the funny in a variety of politically incorrect skits and musical routines that mock workplace boundaries, female podcasts, AI scriptwriting, and texting anxiety.
And because so much of the comedy content is Toronto-focused, you can expect 'The 6' to be raked over the BBQ coals to roast how people dance in the GTA, extreme tipping culture, and how political leaders (mayoral mocking) talk smack.
Like all great improv shows, 'Chaos Menu: Disorder Up!' has many hilarious moments for the audience to get involved and shout-out words or ideas for the cast to riff off of. This show has several collaborative and spontaneous skits that involve the audience, a memorable one is about two ex-partners bumping into each other at a comedy gig and trying to one-up each other — the ad-libbing will have you cracking up!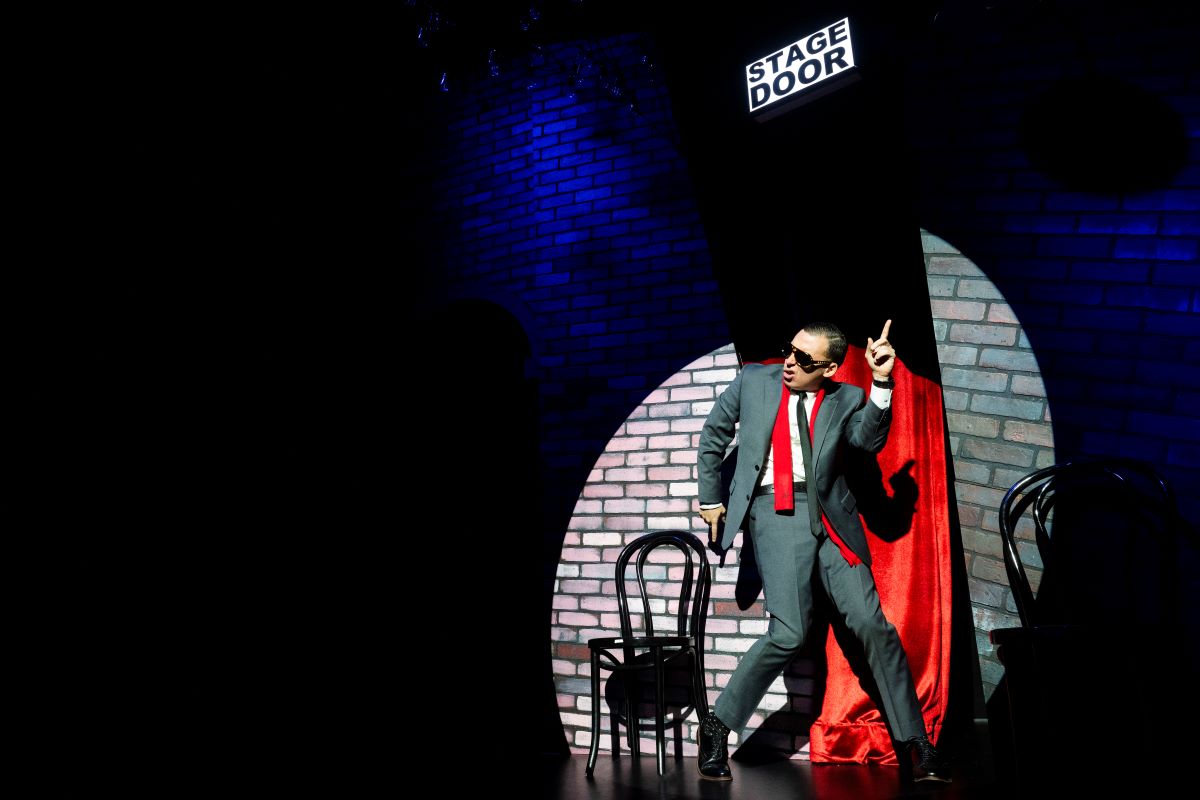 Hands-Up for the Chaos Menu: Disorder Up! Cast
The Chaos Menu cast is six extremely talented and funny people. If you follow funny in Toronto, then you might recognize some of these names: PHATT al, Andy Assaf, Ron Pederson, Coko Galore, Liz Johnston, and Devon Henderson. Shout-out to Second City Alum and cast member of the legendary Royal Canadian Air Farce, Darryl Hinds, for directing his first resident stage revue.
If you are looking for a night of comedic fun in Toronto to mock bubble tea, bros doing adventure tourism, and hologram grandmas, then 'Chaos Menu: Disorder Up!' tickets are what you should be ordering!
Tickets start at $30 and are available by phone at 416-343-0011 or online at www.secondcity.com. Chaos Menu launched on November 9, 2023: show times are Tuesday – Thursday at 8 pm; Friday – Saturday at 7 pm & 10 pm; and Sundays at 7 pm.
The Second City Toronto is a fully accessible facility.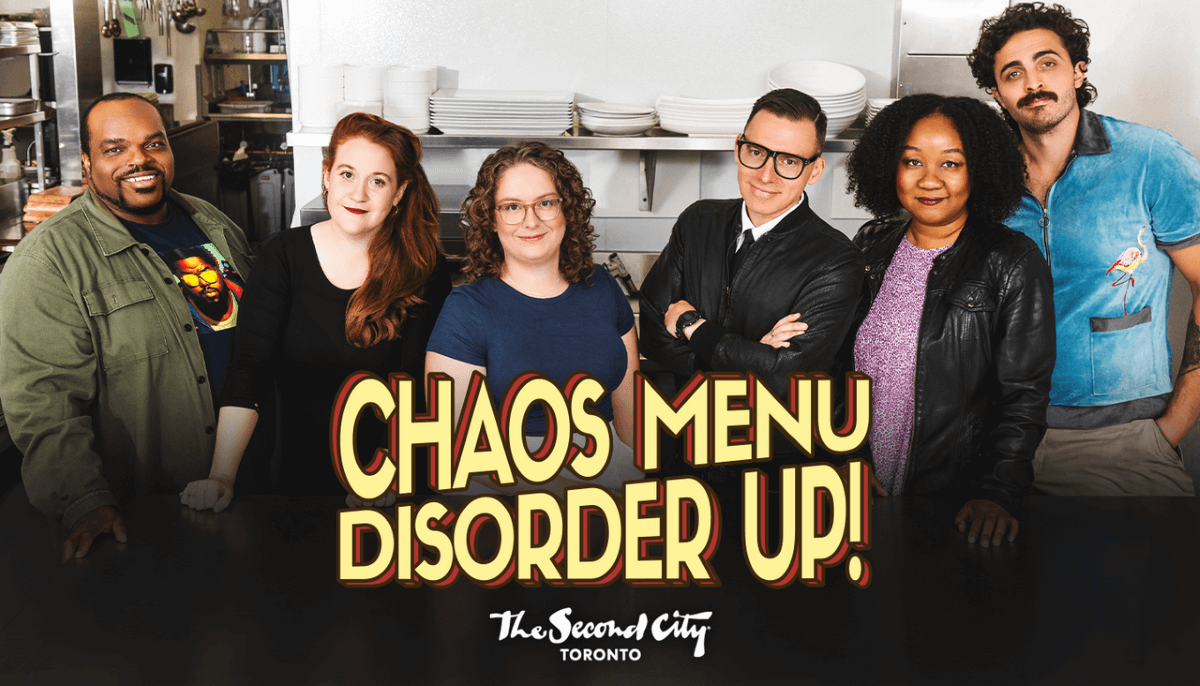 Speaking Of Menus…
If you know Toronto, then you know Torontonians love a Happy Hour! The restaurant at the Second City Toronto venue is The Bentwood, operated by Canadian restaurant legends Oliver and Bonacini.
If you want to get happy before the show, then The Bentwood has Happy Hour from 5 pm to 7 pm daily, featuring $5 mixed drinks, $6 beers, $7 glasses of wine, and specially priced snacks. If you want dinner after work or shopping before the show there is an amazing three-course prix fixe dinner for $45 (excluding tax and gratuity). Guests booking a dinner-and-a-show package ahead of time can access the prix fixe for a reduced price of $40.
'Chaos Menu: Disorder Up!' is a fast-paced funny show that will take your mind off of all the worries of the world, it has a solid mix of mini skits and longer skits, plus musical numbers that allow the live piano player to shine. Second City's Chaos Menu will leave you feeling satisfied and full of good humour.