The Pancakes and Booze Art Show returns to Toronto on Friday April 22nd at The Opera House on Queen Street East. Come down for free pancakes and an art show. More details at the bottom.
The founder of this event is Tom Kirlin, who we chatted to for our latest "A Day in the Life" series.
BIO
Tom Kirlin, 37, left his movie career as a Hollywood cameraman to start Pancakes & Booze in 2009. Born in Tucson, Ariz., he's a travel fiend who has visited over fifty countries across every continent but Antarctica. At 6-foot-6, he's a hell of a ringer in pick-up basketball games.
by Phil Villarreal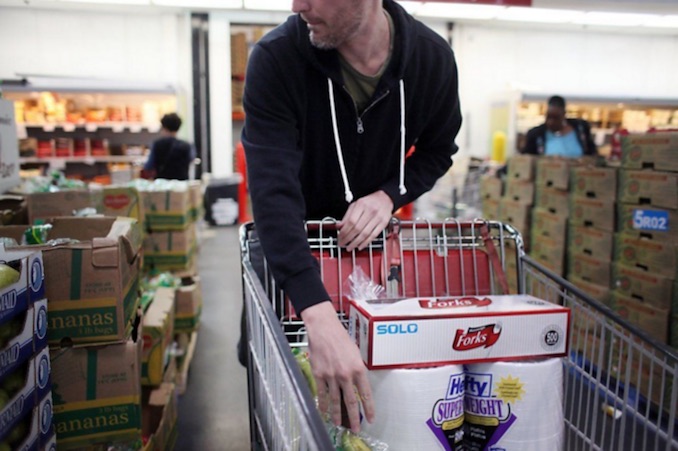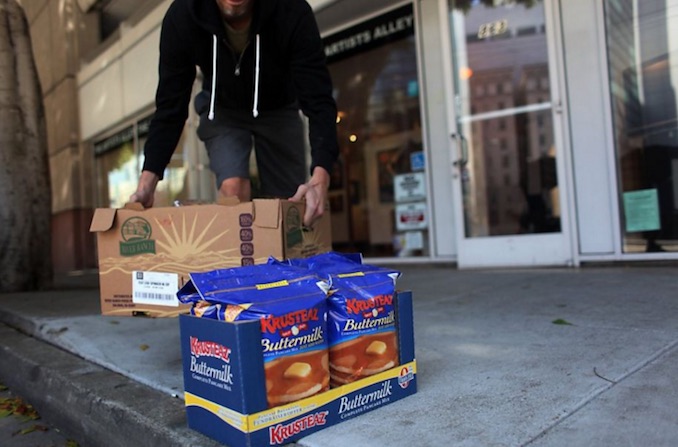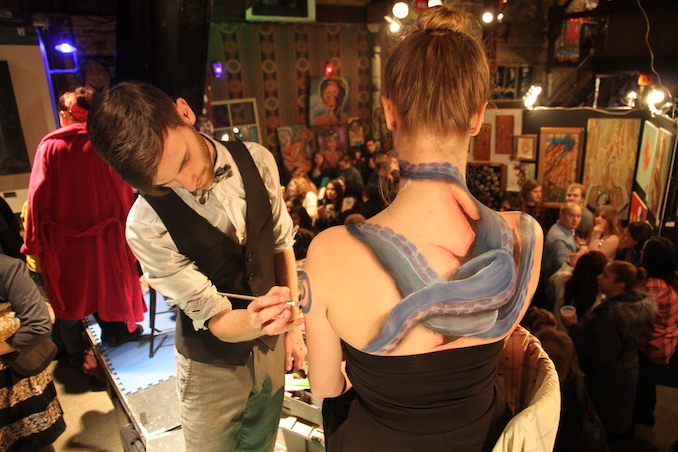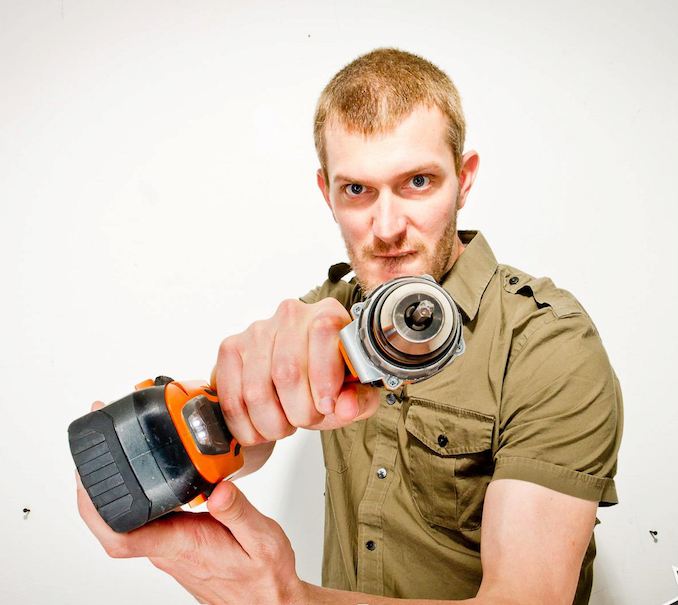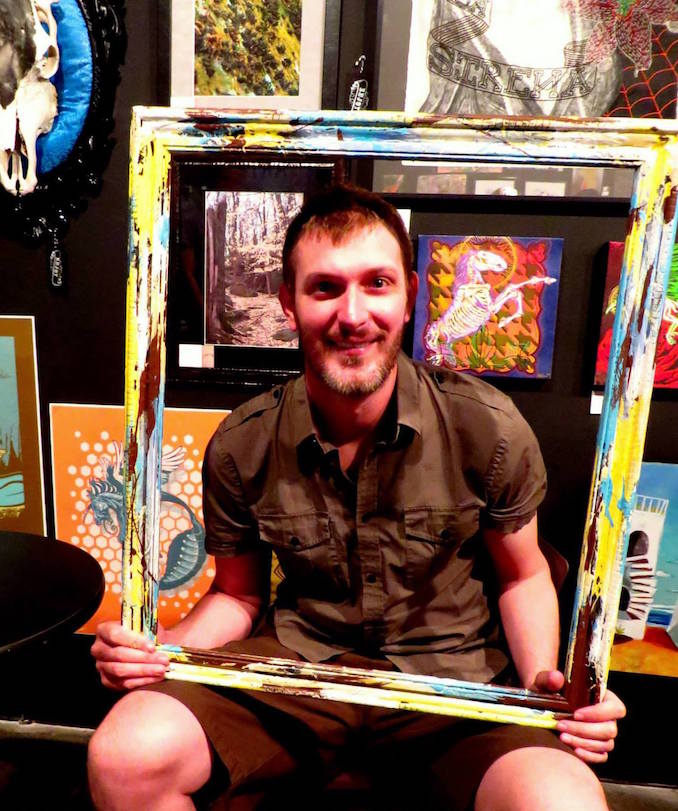 What do you do and where?
I am the creator of The Pancakes & Booze Art Show. Pancakes & Booze is a massive pop-up art show that I hold in 30+ cities around North America and Europe. 100 emerging artists, live music, DJ sets, live painting, and FREE PANCAKES all in one night, under one roof!!!
What hood are you in?
I am based between Los Angeles, California and Bangkok, Thailand.
What are you working on right now?
Right now I'm getting ready to host Toronto's 5th Pancakes & Booze Art Show in 3 years. On April 22nd we'll be back at The Opera House putting on another event.
-100+ Artists Showcasing
-FREE PANCAKES
-Live Audio & Visual Performances
-Live Body Painting
$10 COVER (Cash Only at the door)
$13 V.I.P. Skip-the-Line Pass (Online)
www.brownpapertickets.com/event/2533322
DJ SETS by:
8-8:50 – LP LOGIC – https://soundcloud.com/lp_logic
8:50-9:40 – TENBAR – https://soundcloud.com/tenbar
9:40-10:30 – R3NATA – https://soundcloud.com/r_3_n_a_t_a
10:30-11:15 – DJ KNOXX – www.soundcloud.com/WhoIsKnoxx
11:15-12:05 – JULIEN LORETO – https://soundcloud.com/julienloreto
12:05-12:55 – SARDONYX – www.mixcloud.com/Sardonyx
12:55-2:00 – VICEVERSA – https://soundcloud.com/viceversato/groove-you
PAINTINGS, MIXED MEDIA, PHOTOGRAPHY, SCULPTURES, DRAWINGS, GRAFFITI!!!
Where can we see your work, find more info?
All the info about me and The Pancakes & Booze Art Show can be found at www.pancakesandbooze.com. You can also find us on Facebook and Instagram @pancakesandbooze.