If I had to use one word to describe Farm'r, I would struggle to choose between "tasty" and "fresh." Luckily blog space is pretty unlimited, so I'll choose a few more for you!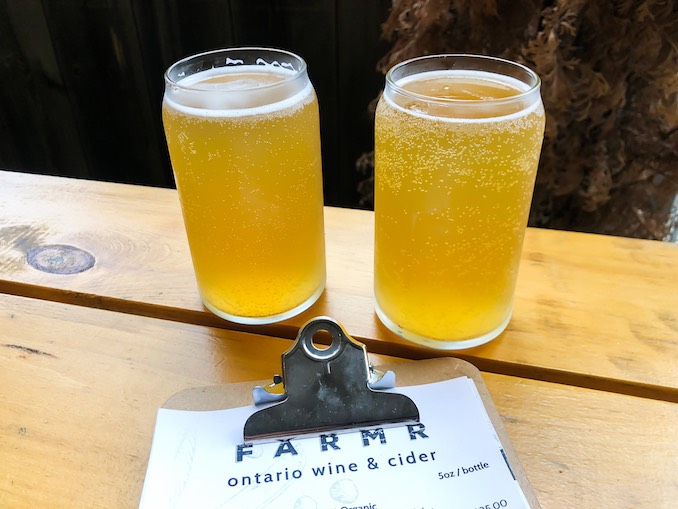 Nestled in the St Lawrence Market, one of the key foodie hot spots of the city, Farm'r radiates the spirit of locally sourced produce that is so synonymous with its area. By and large, Farm'r sources all of its ingredients from within a 100 kilometre radius and not only that, they have partnered with local farmers, chocolate sellers, wineries, breweries and beyond to give you a taste of Ontario at its finest.
Eating here is cool, casual and so so tasty. You have the choice between ordering a constructed dish or a protein based meal with a couple or fresh sides. The best part about the food, other than the taste, obviously, is that it is so affordable; Farm'r doesn't believe in pricing people out.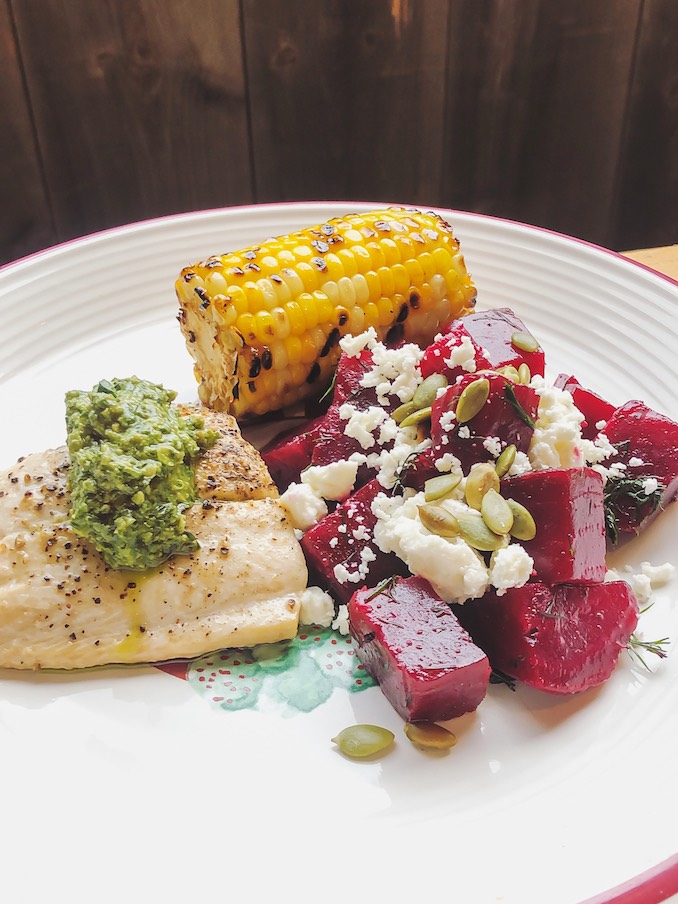 I tried the BC Salmon, which was a pesto crusted, melt-in-the-mouth delight! My friend also tried the hay roasted chicken and the Montreal spice maple bbq brisket, which was a real winner. For those less interested in the meatier offerings, the lentil and chickpea fritters are just as tasty and hearty.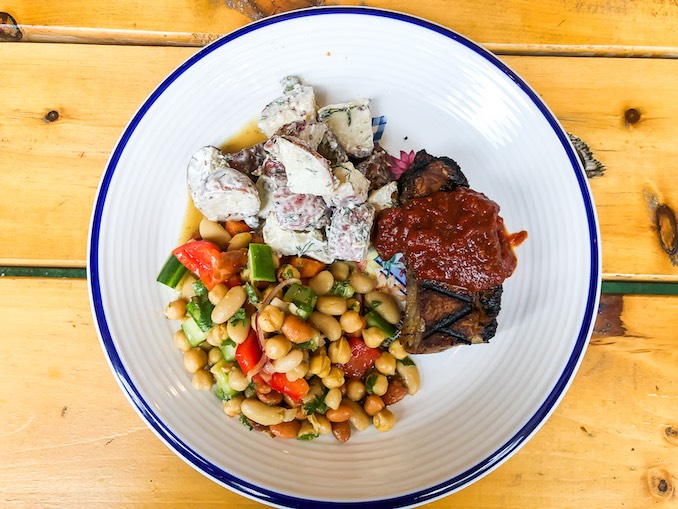 I love the "build your own" style of the lunch and dinner menu, allowing you to pick sides for your protein. I love the dill potato salad and then beets with feta. Farm'r also likes to work with seasonal ingredients and on the evening I attended there was a delicious corn side. Oh, and if you have room, you should probably try their cookies.
Farm'r is good wholesome and nourishing food made from scratch. These are the kinds of meals I want to be putting in my body; fresh, heart and healthy. Yum.
Farm'r also offers a brunch on a Sunday with a more constructed menu. I can personally vouch for the tomato and basil baked eggs, which I would definitely come back for!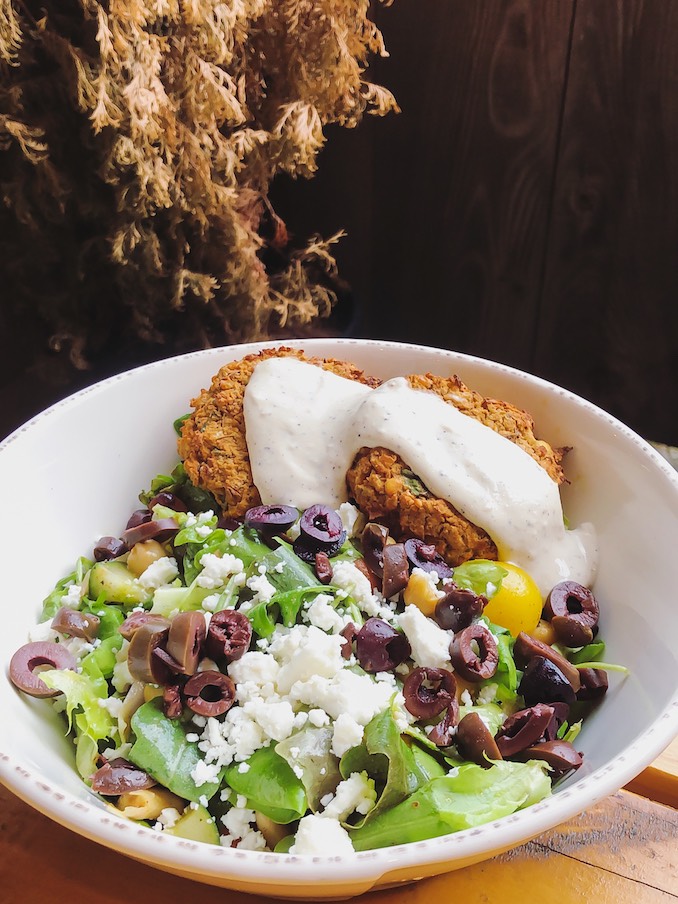 Farm'r has a really nice atmosphere, too. I know the days are getting a little colder now, but their patio is a real treat. Inside the vibe is bright, clean and fresh, which pairs nicely with their menu.
For more information on Farm'r, visit their website.