Name: For Esmé – Mar Meredith
Genre: Electronic Pop
Founded: 2013
# of Albums: 3
Latest Release: Righteous Woman is coming out on May 25th !
Latest Video: Small Talk
Bio
Fronted by Martha Meredith, For Esmé is an unabashedly feminist exploration of self-love and the courage of conviction in uncertain times. For Esmé push the limits of pop to embrace infinite beauty while provoking an honest exchange of identity and inner voice.
Latest Single: Small Talk
Favourite Restaurant: The Ace, Skyline & The Federal
Favourite band as a teenager: Metric & the Yeah Yeah Yeahs
Favourite band now: Today it's Land Of Talk but it depends what day you ask me…
Guilty Pleasure Song: I am trying not to feel guilty for listening to things and just embrace that I like what I like, but my play count on Carly Rae's E-mo-tion and Paramore's After Laughter might surprise some.
Live Show Ritual: I try my best to find some time to spend alone in some relative quiet. It can be hard to do on tour but I think it's really important to get my head in the right space. I usually get ready in some grimy bathroom and then do vocal warm ups in a weird corner or hallway somewhere that I can get away from people. I'm a social butterfly with a quiet talking voice and have had to train myself NOT to go socialize with everyone right before I sing. It's hard to resist but it saves my voice.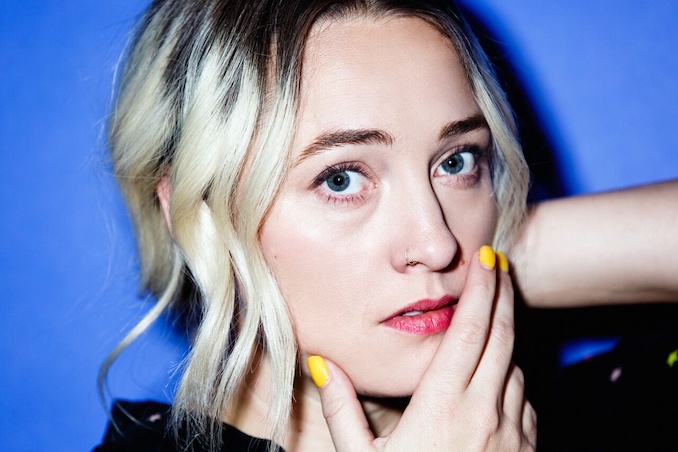 Favourite local artist:
The Highest Order
Sneaky Dees nachos, pasta from Terroni or a superfood salad from Fresh?
I'm a sucker for the original Terroni on Queen and religiously order the Rigatoni Arcobaleno.
Queen or College St?
Queen… it's been my haunt for a long time! I especially like it around Parkdale.
Trinity Bellwoods or Highpark, Riverdale or Kew Gardens?
Transitioning to a High Park lady cause Bellwoods is too much — but I have really fond memories of Bellwoods from when I first moved here.
EP or LP?
LPs — we can't let them die! I don't believe the attitude that people don't have the attention span. Full albums are everything to me.
Early bird or night owl?
Inconsistent — I love peaceful mornings but I love going out dancing as well as writing late into the night. Usually I'm both, so also usually tired.
Road or studio?
Road — I'm usually past the self-dobut by then. I love people's emotional reactions to my lyrics and when people dance — it's the best reward.
Swiss Chalet or Roti?
Roti.
Righteous Woman is available for pre-order at: lnk.to/fTrvY
For Esmé "Righteous Woman" Toronto Release Show on Thursday, May 31st at The Drake Underground. Tickets are available at: https://www.thedrake.ca/events/for-esme/?date=2018-05-31