Toronto has its share of notable twenty-somethings. The city seems to cultivate world class artists, actors, musicians and athletes, but have you ever met an owner of a world-famous tween finance blog? Martin Dasko is a self-made web celebrity, a shrewd financier, and the author of Studenomics.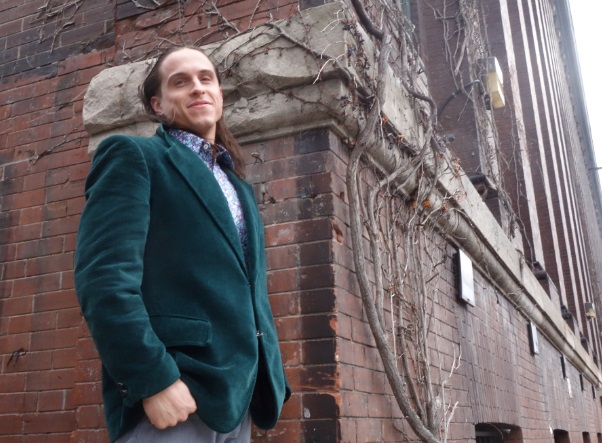 Studenomics is a refreshingly different finance blog penned by a young man with a passion for helping people secure financial independence early in life. There aren't many portals like this place out there, and by being so unique, perfectly authentic and genuinely helpful, the site has garnered a lot of attention over the years.
Martin's posts have been covered by major news media publications in both Canada and the United States. He's been interviewed live on Fox Business News, and been mentioned by name in the New York Times and on CBS News. His blog entries have been republished in alternative media portals too of course, especially other financial blogs like LifeHacker, The Simple Dollar, and Get Rich Slowly to name just a few. Martin is frequently invited and is occasionally flown all-expenses-paid to youth conferences where he's asked to speak to young people and help them figure out how to fund their own dreams and ambitions.
In real life, Martin Dasko is a muscular and attractive Millennial with unlimited energy. He's a really fascinating character, and a true dichotomy; during the day he wears a collared shirt and tie and works in real estate, but at night the wordsmith becomes a warrior to wrestle strangers for money. Martin plays a character called The Latin Lover in the semi professional Hogtown Wrestling League in Toronto.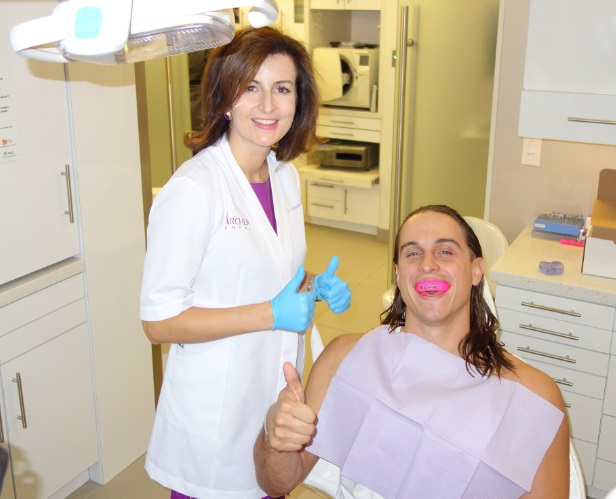 Just recently, in recognition of his martial prowess, Martin was issued a complimentary athletic sportsguard from Archer Dental Rosedale. The sponsor reached out to him, eager to help him protect his perfect smile for perpetuity. The form-fitting pink plastic mouth guard they made is emblazoned with Martin wrestling character's name – The Lover.
Studenomics' About page opens with a note from Dasko explaining his blog which hints at his lifestyle and the origins of his frugal ideology:   I'm a long-haired brute in his 20s who fell in love with personal finance as a teenager. I've been helping readers like you pay off debt, plan trips, save money, start freelancing, and figure out life, since 2008. I don't plan on stopping. I put this page together for all newbies to Studenomics. There's no need to feel overwhelmed. The beauty of Studenomics is that you can choose your own adventure.
What's the best thing that's ever happened because of your blog?
Martin smiled wide. This was an easy question for him; without hesitation he told me straight away that helping friends and family become debt free was the best feeling in the world. More specifically, he referenced a reader he'd never met before in person, a tripped-up twenty-something named Jacquelyn who was then struggling to stay afloat in Chicago.  Dasko described how, over the course of three years he helped her pay off all her credit card debts, and her student loans. She now lives with her head held high. The art of saving and gaining wealth stimulates and excites that part of her brain today that was once haunted by dread and guilt and fear of money. The act of guiding Jacquelyn out of the maze was a very emotionally rewarding exercise for Martin. He felt a true validation, and the experience helped him realize his own identity as a guru, and thought leader.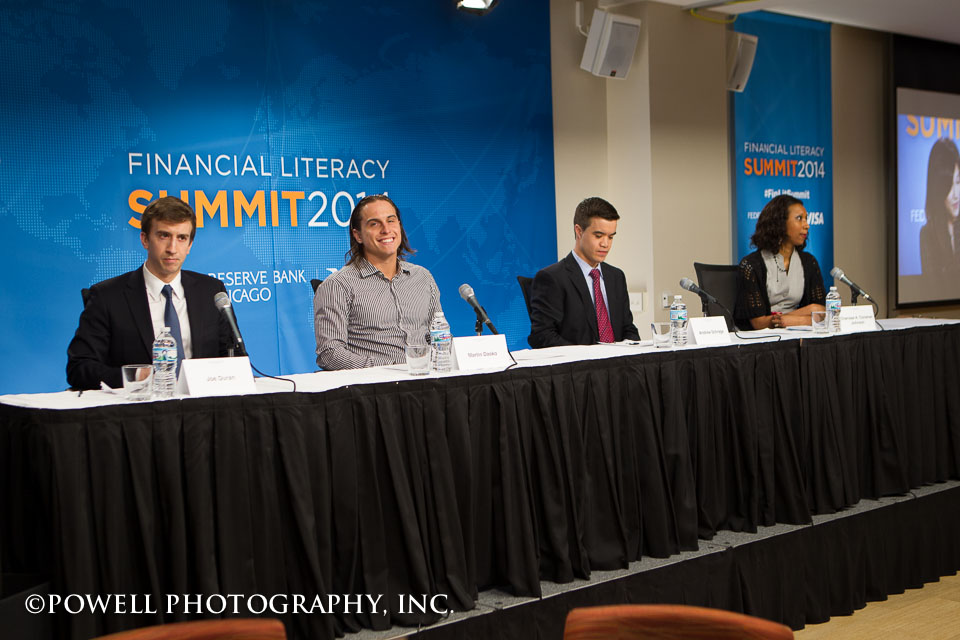 What's the worst thing that's ever happened because of your blog?
"When strangers know your business, and form notions not related to present circumstances." Martin replied rather succinctly before describing how some friends expect more than good advice. Certain friendships prosper while others are hurt by expectation that the wealthiest guy in the room should pay the tab. Martin is very generous with his time, and he's the first guy his friends should call when they need help working out their taxes, but not when they need help paying them.
Studenomics is about finding financial freedom in your 20's without missing the party.
Financial freedom in your twenties is a compelling idea, and the Studenomics mantra clearly resonates with young people, but like Martin himself the message is getting older now and may be subject to change.  Martin is twenty-nine and three quarters years old this month – his thirtieth birthday is fast approaching.  So, what happens next? What will this thrift guru do when he can no longer publish posts as a twenty-something penny-wise blogger? Soon, at age 30, he'll be too old to be speak as a student, and his prose could sound preachy.
"Its not an identity crises' Martin decried when I challenged his role in the future of Studenomics. But he went on to confirm, "Change is coming. My image is probably going to come down off the homepage, and the domain will appear more like a lifestyle magazine. But the Studenomics of tomorrow will be even more focused helping young people find their way in the world in their twenties. We'll be accepting more guest posts and photography and videos, especially real life glimpses of post graduate life, and case studies of people taking risks and reaping huge rewards. Studenomics dot com will always be the best place online to get real life insights and ideas into how to save money and invest for your future while still enjoying life in your twenties."
Save