Name: DillanPonders
Genre: Hip-Hop / Psychedelic Rap
Founded: 1991
# of Albums: 13
Latest Release:  MATRIX
Latest Video
Bio
Named one of XXL's "10 Canadians to Know", DillanPonders is carving a unique lane in hip hop with his distorted and hazy, yet cut- ting and perceptive sound and larger than life persona. A trapped-out poet with a powerful delivery, Ponders' music is versatile, with songs perfect for a party or sombre solo listening.
Just a few years ago, DillanPonders was homeless, sleeping in bus shelters and bank lobbies, not knowing where his next meal was going to come from. He built himself up from nothing, finding a part time job, saving up to build a small home studio and releasing music online, and he's been on an exponential rise ever since.
Latest Single:
ROCKET MAN
Favourite Restaurant:
Real Jerk
Favourite band as a teenager:
Outcast, Wu-Tang Clan, Rolling Stones
Favourite band now:
Me.
Guilty Pleasure Song:
Can't Get You Outta My Head – Kylie Minogue / Ring My Bell – Anita Ward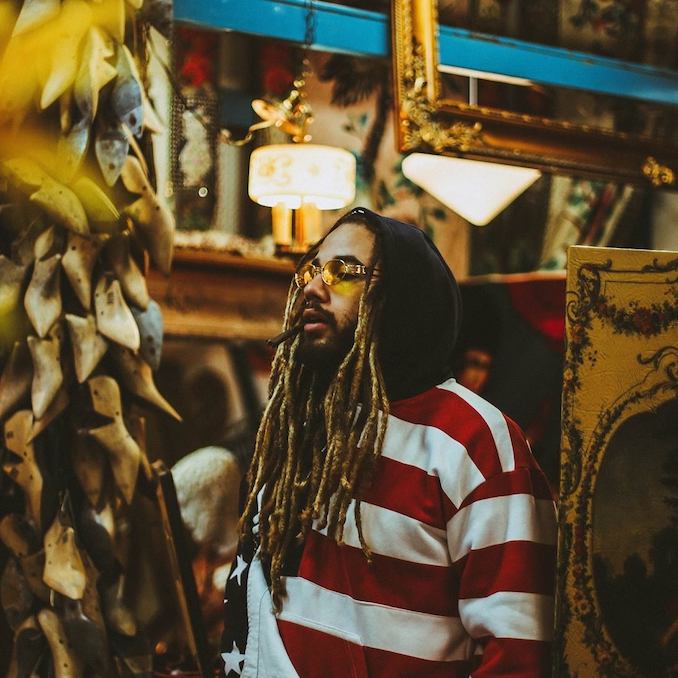 Live Show Ritual:
Pre-show blunt, mid-show nudity, post show shot of whiskey!
Favourite local artist:
Sean Leon
Sneaky Dees nachos, pasta from Terroni or a superfood salad from Fresh?
This really depends on the time of day but I'm going to have to go with Sneaky Dees nachos!
Queen or College St?
Queen St. West until I DIE.
Trinity Bellwoods or Highpark, Riverdale or Kew Gardens?
Highpark over everything.
EP or LP?
Album.
Early bird or night owl?
Night owl.
Road or studio?
Studio.
Swiss Chalet or Roti?
Roti.
Where can we follow you?
@DillanPonders