The Toronto International Film Festival is all about films…yes, and what comes with that are a wave of gifts items for both celebrities, media and influencers. Some lounges offer their space as a place for industry interviews as well as a cool space to rest and recharge. There are several gifting lounges and our team has been granted access to the best of the fest so we can give you a peek inside.
Over at the EGPR Essentials Lounge held at IN (434 College Street) we were invited to get all spiffied up for whatever TIFF events we were heading to. We also discovered some new items recently introduced into the marketplace. So, what did we find? Here's a peek inside …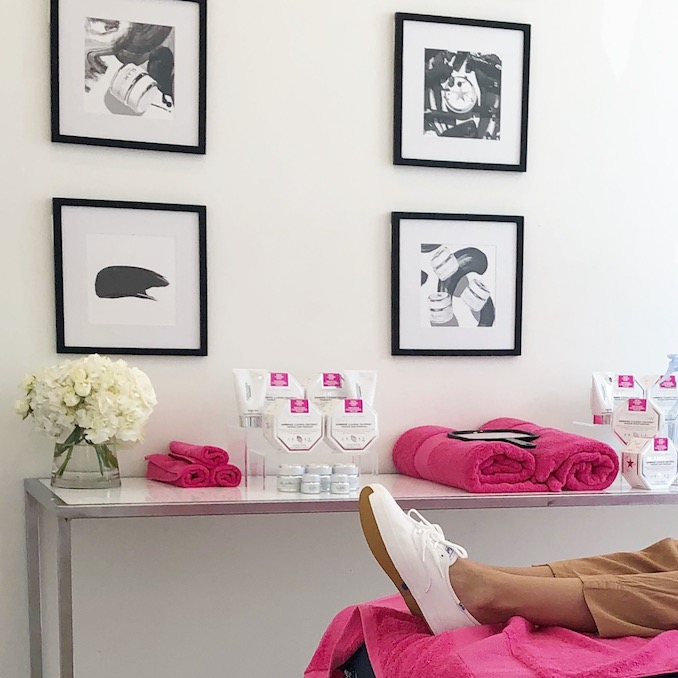 We were introduced to Canadian hair brand Design.me and were offered the opportunity to have stylists create the latest on-trend hair styles that's all night on the town worthy. Braids are in and we're not talking Bo Derek style but just subtle loose waves that are unstructured. We had learned that this company was the first in the world to create the "cloud mist" Puff Me Light. When puffed to the roots the product gives your hair volume. We love it because it fits neatly in your handbag or gym-bag for those times you don't have a moment to spare even to wash your hair…like TIFF season. The hair care line extends to other products. We've noticed it's also cruelty free, paraben free, sulphate free, gluten free, and vegan.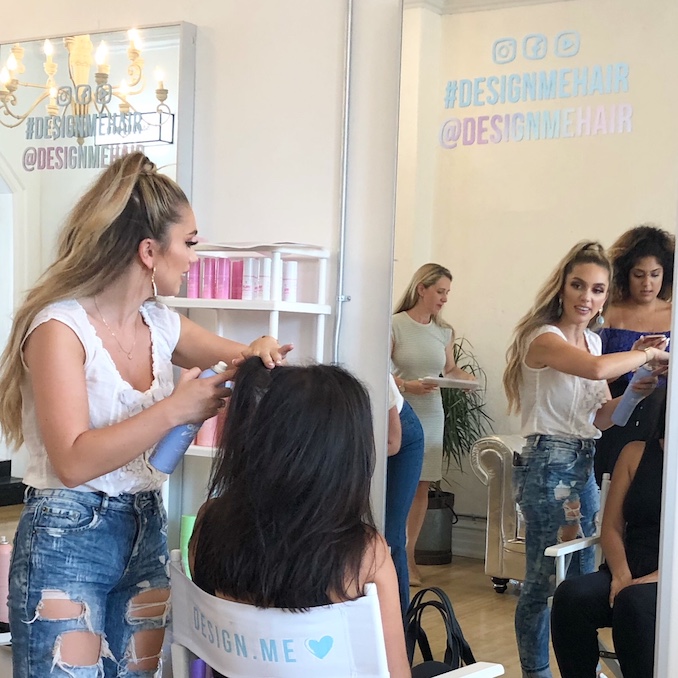 For the moments  we're busy filing stories, we're grateful for the latest line of soft and comfy sweatshirts from Canadian brand Tuck Shop Trading Co.! Trust us, we're just as happy to just be cozy after running through the six with heels on most of the time!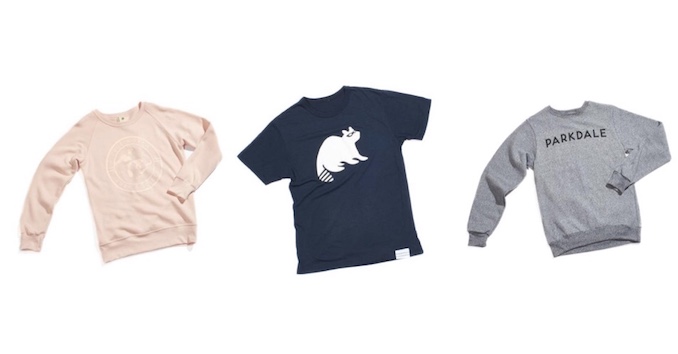 While exploring all the different goodies at the lounge we were also treated to aburi style sushi made fresh on-site by the sushi chefs from Miku Restaurant. Originally based in Vancouver, Miku opened a Toronto restaurant at the Waterfront. A sister property is slated to open in Yorkdale this winter with a different concept.
International brands at the EGPR Essentials Lounge were also found. Smashbox Cosmetics offered every visitor to the lounge a colour matched foundation. KEDS brought out the latest in their well-loved line of casual sneakers and fall ankle boots. We did fall head over heels with the continued success of the collaboration with Rifle & Co paper company. Luminous You offered visitors a GLAMGLOW Supermud Clearing  Face Treatment .We were told this is an ideal masque for problem skin and skin imperfections.  We are fans of soothing, destressing and calming scents. thisworks offered up their Roll On Stress Check made of 100% natural oil blended with Eucalyptus and Lavender to keep us grounded. We immediately stashed this one in our pockets along with the Deep Sleep Pillow Spray. The latest fragrance by designer Donna Karan, DKNY Stories was also found here. She created this fragrance that reflects the dynamic and vibrant city she lives in. When we're hitting up the long hours and don't have time to grab something to eat, we've got Green & Black's Organic chocolate bars handy. Ginger is favourite of ours as is the Burnt Toffee variation. The most curious item in the lounge? We were slipped a little box with a sample of something called Over EZ. We're curious! Apparently if you're someone who pours coffee into your morning oatmeal, this is for you.
Thanks for having us!