We have been experiencing "sticker shock" recently with our grocery shopping. Food prices in Canada are soaring with grocery prices seeing an average increase of 11.4% this year, with fresh and frozen chicken a staggering 9% more expensive than it was in December 2022. *What does this mean for consumers? For many, the answer is sourcing alternative protein sources and visiting multiple grocery stores to get the most bang for their buck but that comes with the added cost of time.
A new Canadian protein delivery service, Wild Fork, has come to our attention with a solution to help our quest for affordable options. With over 500 blast-frozen, high-quality meat, poultry and seafood, sourced from the best suppliers in Canada and worldwide, they not only address pricing but will deliver right to the consumer's door. Customers can also conveniently shop and place orders seven days a week, with same-day and next day delivery available.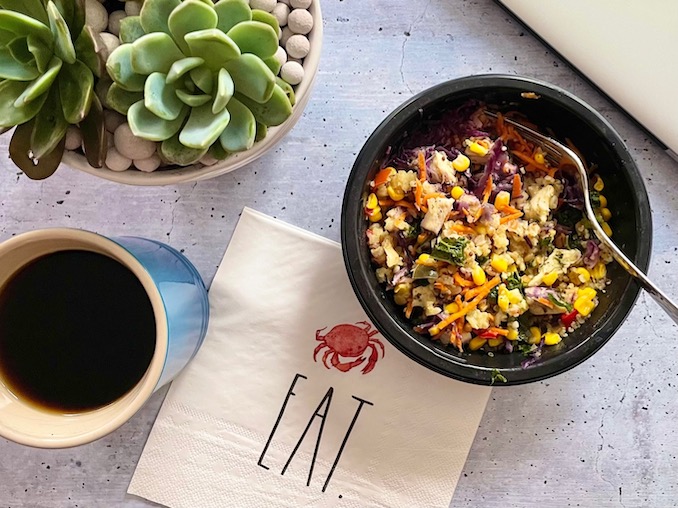 Wild Fork's prices are noticeably and consistently competitive thanks to their supply chain. Add in the perk of delivery and in-house chef tested and selected products, Wild Fork is a delicious and affordable choice for GTA customers to get meals on the table for their families with less stress. From everyday staples like high-quality chicken, sausages, beef cuts and grinds to specialty items including premium cuts of beef, Berkshire pork, bison, elk, boar, duck, and venison. They also have prepared frozen entries and sides to round off meals for everyday as well as for entertaining company.
What we were surprised about was not just the variety of cuts of meat and the quality but also the flexibility of ordering — same day or anyway. Also, without a subscription commitment.
We asked them what was the most underrated cut of beef that deserves way more attention. Wild Fork's in-house chef, Steve McGoey, Director of Culinary Development, (note: he tests every single product!) recommends a Flatiron Steak or an Outside Skirt Steak. "Both of these steaks are incredibly flavourful and have exceptional tenderness. Grill them as is or add your favourite marinade or spice rub to elevate them just a little bit more," said McGoey.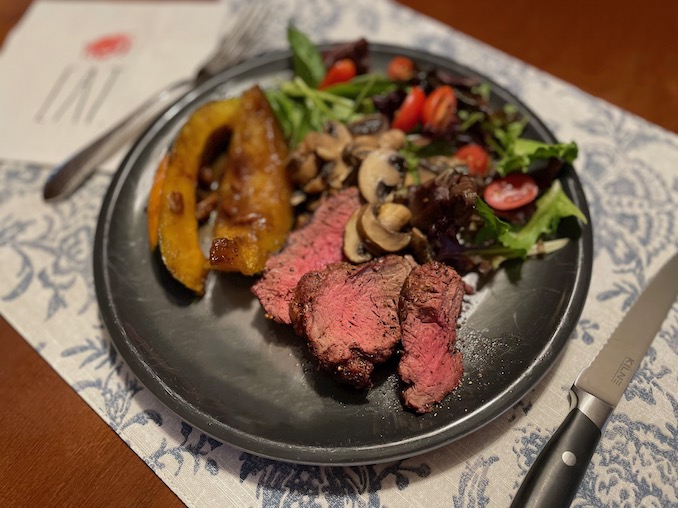 We also were curious to learn about what cut of beef would give the most value if you're on a budget and don't want to sacrifice on quality. McGoey, suggests a sirloin tri-tip roast. "It is very versatile as it can be roasted whole or cut into steaks. Leftover meat from the roast will make fantastic roast beef sandwiches the next day."
But they are not only known about budget friendly protein options. There are many premium items for those looking for something special. "We are proud to offer Bison that is 100% Canadian-raised and conveniently cooked and de-shelled lobster, that is also proudly Canadian – as well as imported treats like Wagyu beef and Berkshire pork," said McGoey.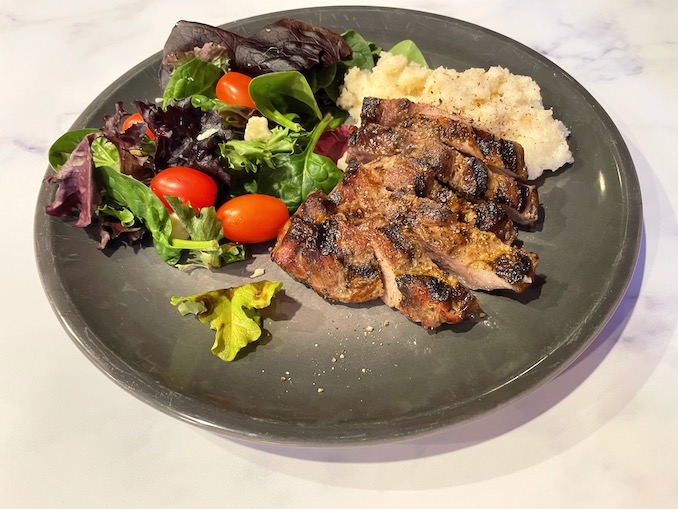 We also spotted frozen fruits for smoothies, as well as side dishes including Truffled Mashed Potatoes, mac and cheese, and grain bowls that require a quick reheat and ready to be enjoyed.
Are there any seasonal items or special dishes coming up?  McGoey tells us, "We have to keep some secrets! But we did launch 35 new products in March and will continue to expand our assortment, so keep your eyes peeled!"
We had a chance to try a few dishes from the "heat and serve" category including Chicken & Grain bowls, Jerk Chicken with Coconut Rice, and Vegetable Biryani. Tasty and very affordable for lunches at the office and those days you just don't feel like prepping an entire meal. The Chicken and Grain Revitalize Bowl ($5.98 per serving) for example, is made with fresh chicken with a cooked grain blend of brown rice, farro, and white quinoa. Topped with chopped tender seasoned chicken breast and crisp corn, red peppers, onions, jalapeno peppers, seasoned carrots, red cabbage, and kale for a healthy and complete meal. The bowl is seasoned with a lemon garlic sauce. Also free of artificial flavours and colours. High in fiber. The line is super impressive with variety too and I'm loading up!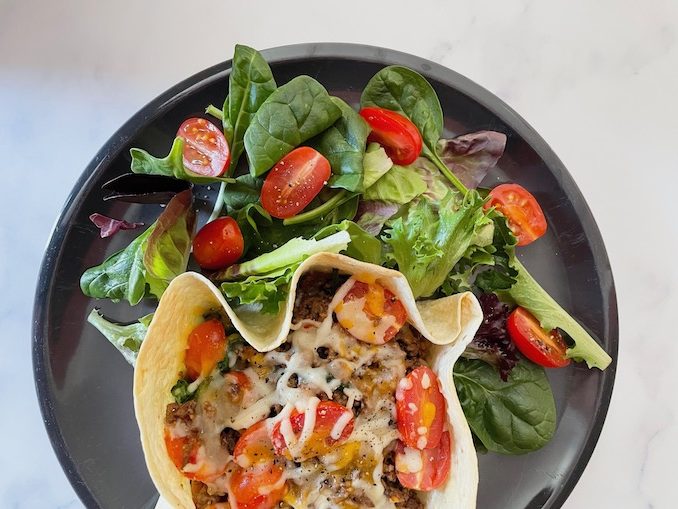 "All of our offerings are a hit and really vary based on personal preference but truly, if you want to eat it, we probably have it!" said McGoey.
Wild Fork is currently available in Toronto and the GTA with plans to expand soon!
BTW, the Berkshire pork is seriously amazing. They also carry Halal items as well as some vegan products. Stuck on what to make? They have recipes! Visit their site here.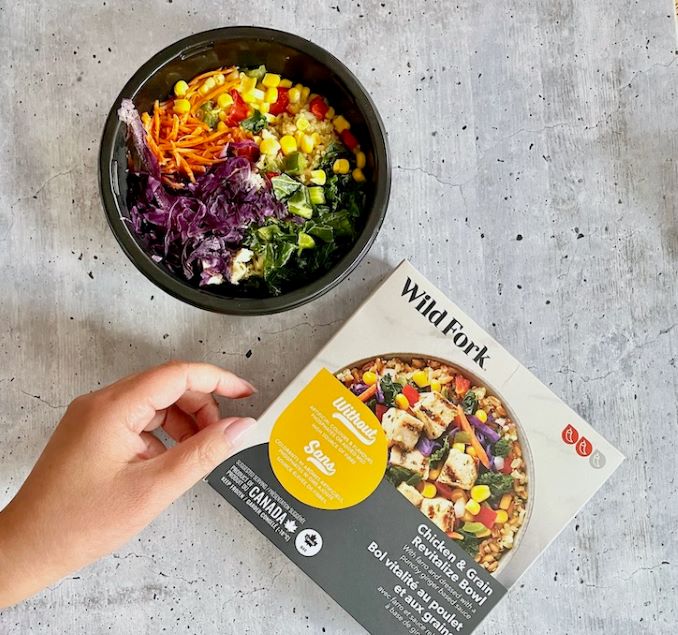 *stats on grocery costs provided by Wild Fork