Fall has always been a favourite season for us. The days are still warm and the nights are just cooling off enough to grab our favourite sweaters. It's a cozy time of year and yes, things are looking a lot different in our city without the buzz and traffic congestion we're used to. But there's no shortage of things to see and do — it's just a bit different! Here are some creative, inspiring and fun things to see and do this September…
MADE in Canada Blockbuster Friday Night Live Drive-In Movie Series: The last of the free drive-in movie events happen this coming September 4 at Downsview Park. Up on the big screen is Steven Spielberg's CATCH ME IF YOU CAN starring Leonardo Di Caprio. Fun fact: the movie was partly filmed in Montreal and Quebec City as a stand-in for France. Tickets will be released online first come first serve, here.
VAUGHAN FILM FESTIVAL DRIVE IN EVENT: This is the organization's first-ever short film festival drive-in series and runs every Friday, Saturday and Sunday from September 4 to 27 at Revel Park (Vaughan). With a lineup featuring an assortment of exceptional films including Academy Award winners and Cannes finalists.  A portion of the proceeds will be donated to the Nia Centre for the Arts, an organization that supports arts from across the African Diaspora. Full schedule and tickets can be found at www.VaughanFilmFestival.com
Royal Ontario Museum's WINNIE-THE-POOH: Exploring a Classic: officially re-opens on September 1st inviting visitors of all ages to see the world through Pooh's eyes — a welcoming safe place to ponder, wonder and find joy in the simple pleasures. The ROM is the exclusive Canadian venue for this playful, family-friendly exhibition organized by the Victoria and Albert Museum, London and the last stop on its world tour. The exhibition is on view through to January 17, 2021.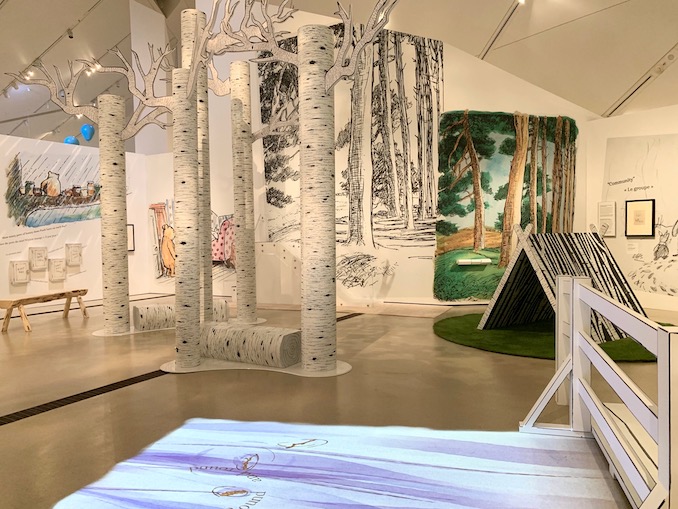 TIFF SPECIAL EVENTS:  The Toronto International Film Festival (TIFF) won't be quite what it has been in the past, however, a few films have caught our attention and available online. As the world faces a global climate crisis, TIFF presents two new films about activism, passion, and commitment to change. Both screenings are​accessible on the festival's online film platform, Bell Digital Cinema. The Water Walker​ will be made FREE to Canadian audiences. Both film​s are part of TIFF's Official Selection. Join the special live conversation with bestselling author Naomi Klein and Anishinaabe water activist Autumn Peltier as they discuss climate activism and its impact on future generations. This special talk will be made FREE to international audiences with the date announced closer to the start of the Festival.
The Water Walker by ​James Burns (USA):
At 15 years old, Autumn Peltier has become a powerful advocate for clean drinking water in Indigenous communities around the world. ​The Water Walker is a short film that documents Peltier's powerful journey from ​Wiikwemkoong Unceded Territory​ to New York City as she prepares to speak in front of the United Nations with the hope of preserving the future of Indigenous communities for generations to come.
I Am Greta​ ​by Nathan Grossman (Sweden):
In August 2018, 15-year-old student Greta Thunberg picketed Swedish parliament calling for action on the climate crisis, eventually inspiring student strikes at schools in communities around the world. In I​ Am Greta​, Nathan Grossman documents Thunberg's meteoric one-year rise from high-school climate strike organizer to inspiration for a global movement.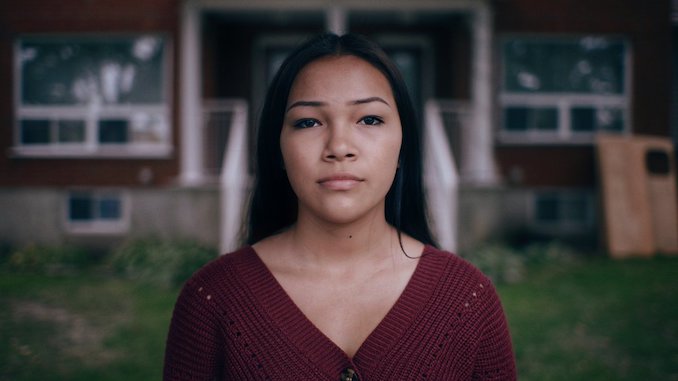 TIFF PLANET AFRICA Festival Programme: dedicated to cinema from Africa and the African diaspora. The filmmakers' panel Planet Africa 25: Black Film Now,​ happening on September 16 at 3pm EDT, has been added to the ​Planet Africa 25​ banner. Moderated by Bailey, the discussion will feature directors Charles Officer (A​ Killa's Escape)​ , Dieudo Hamadi (Downstream to Kinshasa​),​ ​Tommy Oliver (4​0 Years A Prisoner)​, and Dawn Porter(T​he Way I See It​). This panel discussion will be available for FREE by pre-registration to international audiences on the Festival's online talks platform, Bell Digital Talks.
The Best of TIFF Reunions: FREE to international audiences on Bell Digital Cinema on the Best of TIFF Reunions shelf,​ and will be simulcast on TIFF's Twitter and YouTube channels​. See​ t​iff.net​ for additional information. Canadians tuning in at home can watch Lady Bird,​ ​Full Metal Jacket,​ and Requiem for a Dream​ on Bell Media's Crave.
TAPESTRY OPERA's Curbside #BoxConcerts: now extended for the entire month of September, you can book your very own personal Box Concert fo $150 and enjoy award-winning talents. On the roster are Asitha Tennekoon (Rocking Horse Winner), Bryan Holt (rising star cellist). Each concert delivers 30-minutes personal performances on curbsides and street corners across the GTA. A mobile stage design by Rachel Forbes was built in partnership with Soulpepper Theatre that sets up easily at each destination.
LUMINATO Creative Current: this year-round programme of intimate performances in unusual places is designed for the culturally curious. The unique experiences will be informal opportunities for connection and conversation, immersive performances and other activities designed to surprise and delight. The first event will take place on Saturday, September 19 throughout the Junction Triangle neighbourhood. The event will take the audience on bicycles to hidden public spaces, to discover some of the city's hottest up and coming artists. Exact locations won't be revealed until they secure one of the 30.
BRAZIL WEEK: September 7 to 11. An online festival hosted by the Chamber of Commerce Brazil Canada and the Embassy of Brazil that will open the door to travel and cultural opportunities for wanderlust adventurers. Kicking off on Brazil's Independence Day, the five-day online festival will offer a virtual taste of Brazilian gastronomy, cocktails, music and more. You know, to help with future travel planning! Worth checking out are webinars: Brazilian destinations through Canadian eyes, live Brazilian music from Canada's West Coast, and learn about the famed Cachaca drink. Full schedule  ccbc.org.br/brazilianweek/