As the Toronto International Film Festival rolls out the red carpet for celebrities, industry movers and shakers, film lovers and press, we will be keeping a keen eye on the TIFF Rising Stars program. Each year, four young actors are selected to participate in the program that offers an intensive professional development programme that immerses them in a series of public events and industry meetings during the Festival. The program is organized by the TIFF Industry Office and includes seminars with international casting directors, media training, one-on-one meetings with filmmakers as well as networking opportunities. This year's hard working Rising Stars are Deragh Ampbell, Stephan James, Aliocha Schneder, and Karelle Tremblay.We had an opportunity to catch up with TIFF Rising Star Stephan James just before the TIFF madness began. At just 21 years old, Stephan has already landed significant supporting roles in Ava DuVernay's Oscar winner Selma and the CBC miniseries The Book of Negroes, as well as a starring role in the forthcoming Universal/Focus Features biopic Race, on which he will be playing Olympic gold medalist Jesse Owens.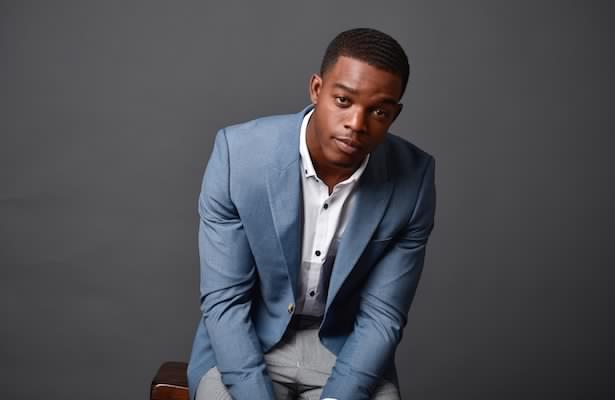 Born and raised in Toronto, Stephan began his professional career in the Emmy-nominated series Degrassi: The Next Generation, playing the role of Julian for three seasons. He later guest-starred in the series The Listener, The L.A. Complex, and Cracked. His major break came in 2012 with a leading role in the Toronto International Film Festival selection Home Again: Stephen received tremendous critical acclaim and a Canadian Screen Award nomination for his performance as Everton St. Clair, a British teenager deported to Jamaica for drug possession. He followed this with a supporting role in the Miramax sports drama When the Game Stands Tall.
Stephan's impressive resume has not gone unnoticed; The Globe and Mail profiled the rising actor as one to watch for in 2015. It's no wonder that shortly after moving to Los Angeles this year, he was cast as a series regular in NBC's upcoming drama, Unveiled, produced by Mark Burnett and Roma Downey, as well as a leading role in Director X's Undone.
***
You've had some pretty significant acting roles already including Selma, The Book of Negroes, and several others. What role has made an impact on you?
Stephan: I think every role makes an impact on me in one way or another. Whether it gives me an opportunity to learn about history or tell stories in a way I've never told them, I've been fortunate enough to play some amazing real life people whose courage and feats have been inspiring to my life.
What are you hoping to gain from this Rising Star experience?
Stephan: For me, I think the TIFF Rising Stars program is an opportunity to be put in a position where I am able to network and build relationships with many people whom I admire and aspire to work with.
What are you most excited about when it comes to TIFF?
Stephan: TIFF being one of the biggest and best film festivals in the world has never failed to have a wide variety of films from all over the world. I think I am most excited to simply be a part of some of those audiences and appreciate some of the cinema the festival has to offer.
What was your first TIFF experience?
Stephan: My first ever experience at TIFF was in 2011, when I attended after a film I did called "Home Again" was officially named a TIFF selection. It was the first time I had ever seen myself on a big screen and the energy in the theatre was something I will never forget.
What films are on your "must see" list at this year's Festival?
Stephan: Most excited to see Black Mass with Johnny Depp, as well as some Short films including "4 Quarters" and Aidan Shipley's "Boxing".
What makes Toronto such a great city to be in?
Stephan: Being from Toronto, I may be a little biased in this answer but what's not to love about Toronto? The city is a very unique place made up of people from all over the world. Living in such a multicultural city certainly allows you to be exposed to different things you may not have the opportunity to in another place. Not to mention the talent that the city seems to produce in the cinematic arts where every year we can go to TIFF and experience that too.