Toronto-born, L.A-based multi-threat Mandy May Cheetham is a lot of things. A versatile actor, producer and writer. A show runner and content creator. And a comic performer with timing and adaptability out the wazoo. But with her new Tru TV series "MUTHA" (which debuted on SNL alum Rachel Dratch's Late Night Snack) Mandy May Cheetham takes on the alter ego of "Mandy Mayhem" and adds 'bonafide Rapper' to her growing list of credits.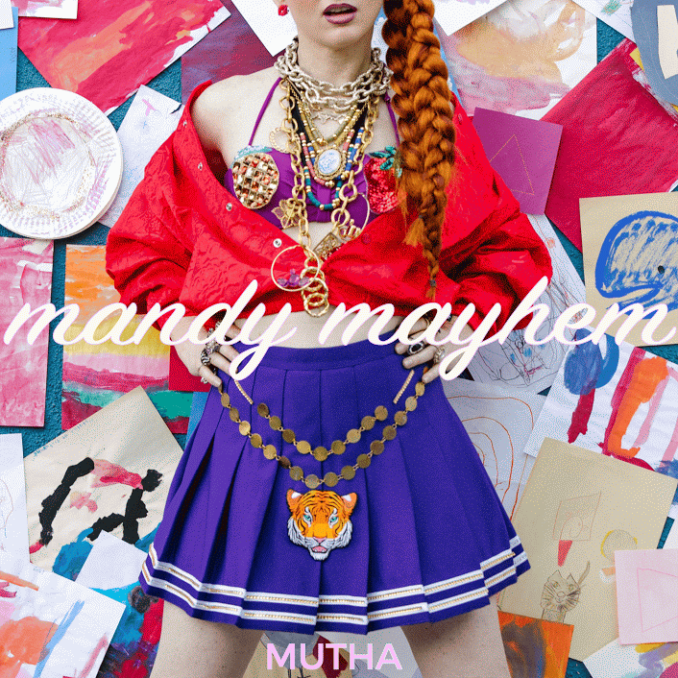 MUTHA is a 6-part (and more, we hope) comedy series that explores the life of a bored suburban housewife, stuck in a zestless marriage and bogged down in the emptiness of a dull daily routine – a done-to-death sitcom scenario, you might be thinking. But you'd be wrong – way wrong. In her dual role as the fed up Mandy Jones and the lyric spitting, verse dropping, fearless freestyle MC that is Mandy Mayhem – Cheetham has created a bizarre fantasy world that exists in hilarious a hybrid between 90s sitcoms and a lavishly choreographed Hype Williams video (and, all on a moderate budget! Though you'd never think so)
MUTHA pivots the viewers back and forth between awkward, uncomfortable marital encounters and comedy crafted out of her frustrated housewife's humdrum every day moments, and then without warning plunges us into an elaborate Hip Hop fantasy world where Mandy Mayhem rhymes out her fury (situational, sexual and otherwise)
And if that isn't enough to sell you on this highly original new comedy series (hint, it should be) the story behind the show is just as uniquely inspiring as the concept itself. How a single mother and rapper/actress (a "raptress" as her PR contact and Toronto based comedian Sara Starkman puts it) pitched and sold her own starring vehicle to a U.S network sheerly through the undeniable force of her networking prowess. And the fact that she has legit Hip Hop chops didn't hurt either. Recently Mandy May was in Toronto shooting another rap-related series "Rapping with Actors" for Bell Fibe TV. She joined host Sandra Carusi and myself on our weekly comedy panel show Inside Jokes on Toronto's AM640. Along with comedians/content producers Precious Chong & Melissa Story (the duo behind the Canadian Comedy Award nominated podcast and web series Sex & The Single Parent) and gave us a taste of Mandy Mayhem with some freestyle rhymes in the studio. There's no denying – this actress/writer can spit rhymes like a MUTHA!
MUTHA airs on TruTV and you can find all things Mandy May Cheetham right here. Upcoming shows, clips and more. She's pretty busy, if you haven't picked that up by now.