Three new attractions are now open at the Ontario Science Centre to commemorate Canada's 150th Birthday and to celebrate Canadian science and innovation. From everyday household inventions to the far reaches of outer space, visitors will have a chance to see how Canada has impacted the world in so many different ways.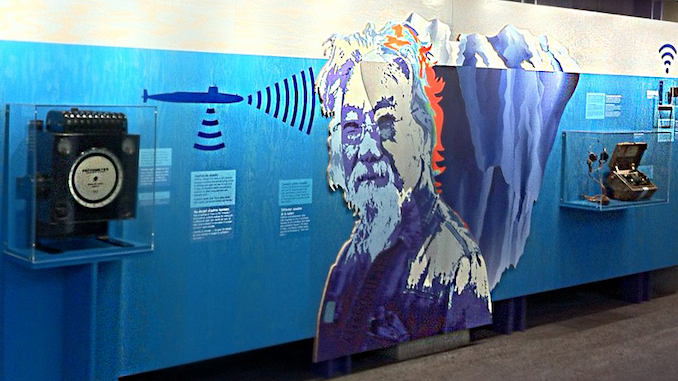 Canada 150: Discovery Way: features a variety of inventions, innovation, and scientific discoveries through 22 significant artifacts and the stories behind them. From  the flight recorder to the Jolly Jumper, the items that are known around the world will have visitors feeling proud of Canada's inventions. The exhibit, located along the lower entrance bridge, features six exhibit panels: Curiosity, Courage, Critical Thinking, Observation, Collaboration and Testing. Did you know that Montrealer Marcellus Gilmore Edson created peanut paste in 1884, now known as peanut butter?!  Interactive screens will be throughout the exhibition profiling notable Canadians in history from Norman Bethune to David Suzuki to James Cameron and more.
The Energy Show: a fun and family-friendly  interactive stage exhibition that encourages visitors to explore the different view points on energy consumption. Who doesn't remember the hair standing up demonstration? This presentation explores even more fun ways to show just how cool science really is. Informative energy related experiments and research will cover a broad range of energy related topics with all the theatrics and special effects to generate those "oooohs" and "ahhhhhs". Daily scheduled presentations happen in the Centre's auditorium.
Legacy: is a life-size display of an Orca skeleton hand-carved from reclaimed cedar by award-winning Canadian artist Ken Hall. Comprising of more than 200 carved cedar "bones" based on 3D digital scans that took the artist six months to recreate. This display inspired by the tragic tale of a whale named "Hope",   is a call to action on the declining whale population and an opportunity to learn how we can protect the future of our oceans. The exhibit honours First Nations totem carvings and explores our relationship with the natural world. You can learn more about his art at KenHallArt.com
The three new exhibitions are offered daily throughout 2017 and are included with general admission ticket prices. Visit OntarioScienceCentre.ca for more information.