Air Canada recently held an event at the Royal Conservatory of Music in Toronto to announce their new head chef.
Wanting to stick with Canadian representatives, as seen by the earlier announcement that Toronto designer Christopher Bates will design the new Air Canada uniforms, the national flight company chose Vancouver Chef David Hawksworth of Hawksworth Restaurant to create their new taste..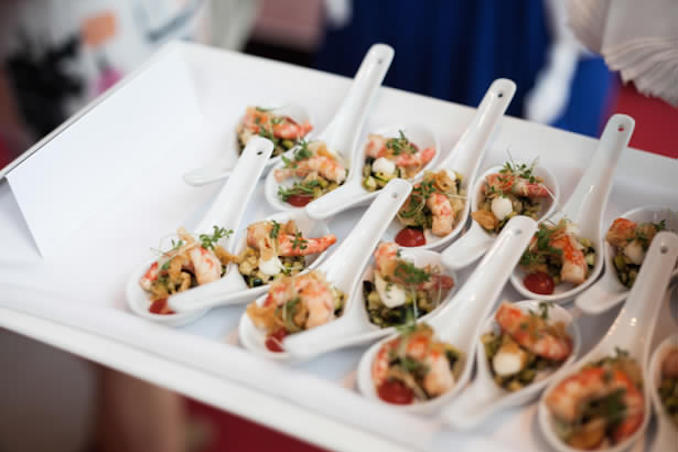 Chef Hawksworth created a menu for Air Canada's business class flyers that can be enjoyed on any Air Canada flight around the world as well as in Maple Leaf Lounges. The menu was created with local Canadian ingredients highlighting our Country's range of produce and meats and will change seasonally to satisfy our ever changing palettes.
The partnership will officially begin on October 1st but we thought we would bring you a little sneak peak at some of the food items that will be available.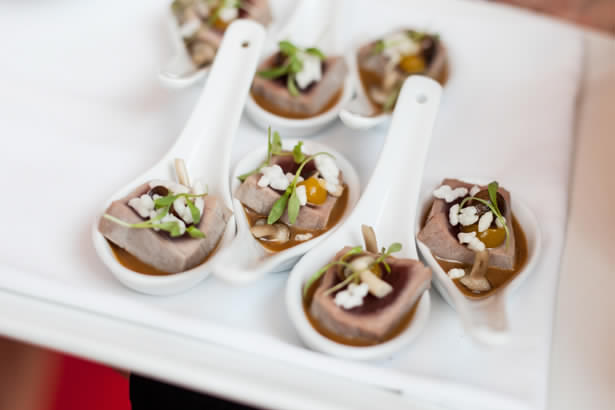 Photo: Yellowfin tuna Tataki served with scallion ginger vinaigrette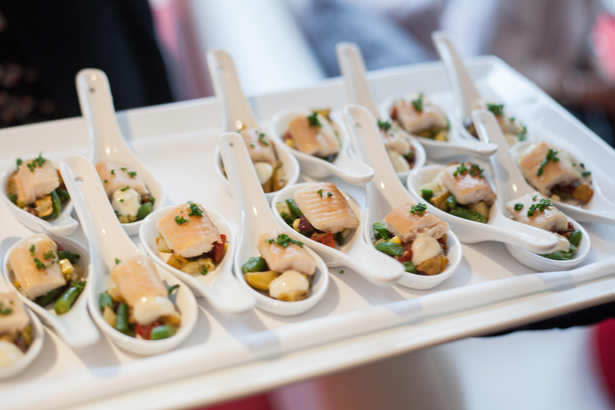 Photo: Smoked trout Niçoise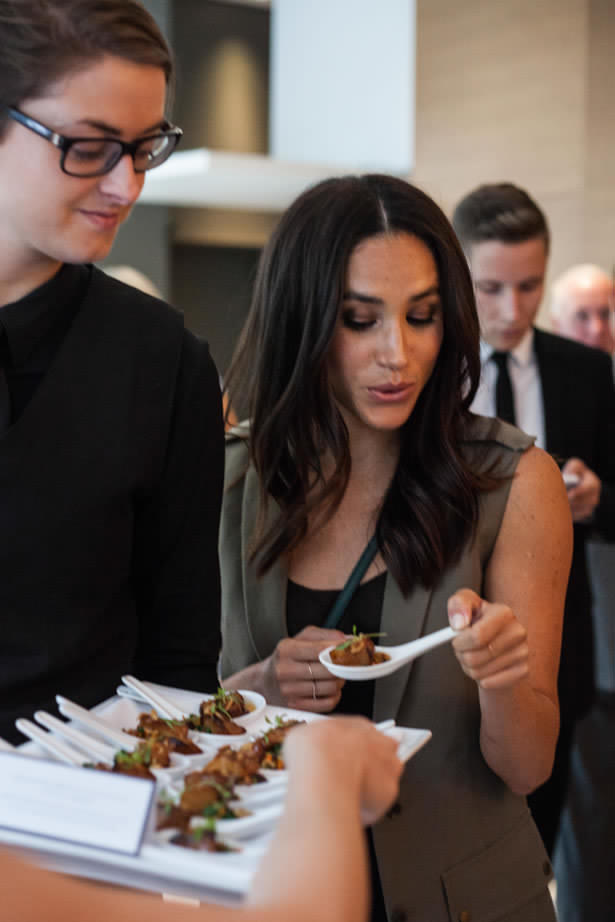 Photo: Suits Actress Meghan Markle came by to try some of the great tastes. She also founded the food site The Tig.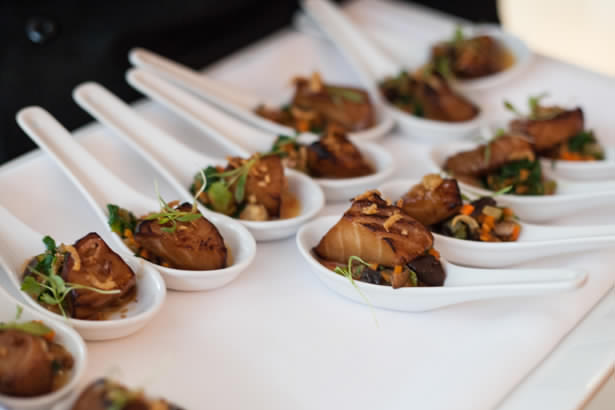 Photo: Tamari Roasted Sablefish paired with bok choy and brown rice in a chili miso
Photo: Grilled Chicken, charred scallion barbeque sauce, brown rice, corn, crispy shallot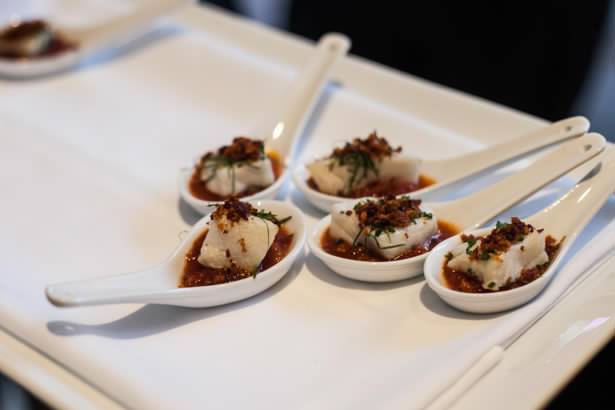 Photo: Roasted black cod, chorizo, San Marzano tomato, fennel, crispy chickpea, fine herbs.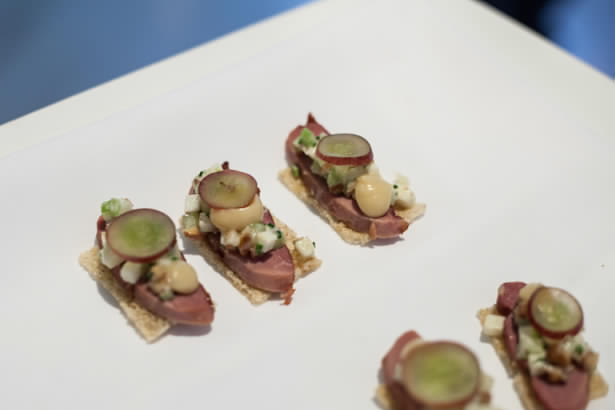 Photo: Smoked Ontario duck breast, Waldorf salad, mustard apple purée.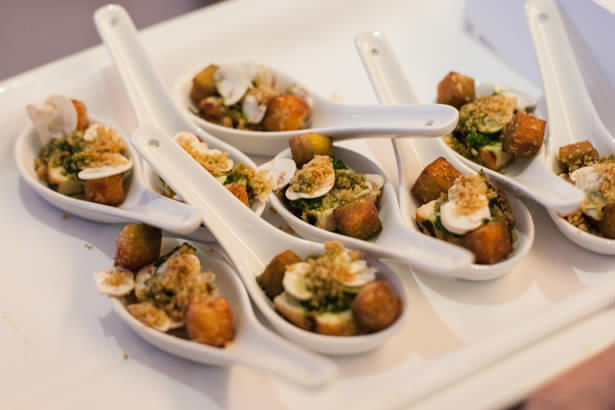 Photo: Chicken Chimicchuri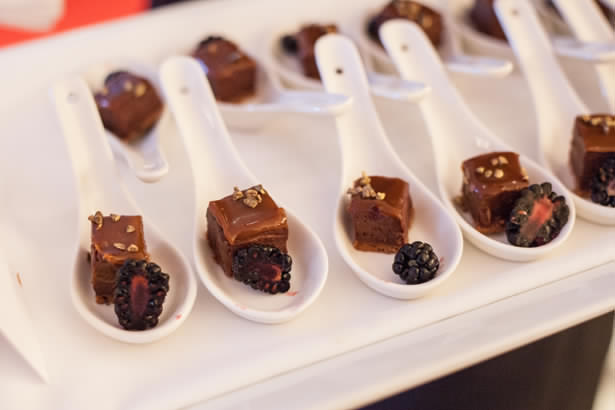 Photo: Dark Chocolate Fondant