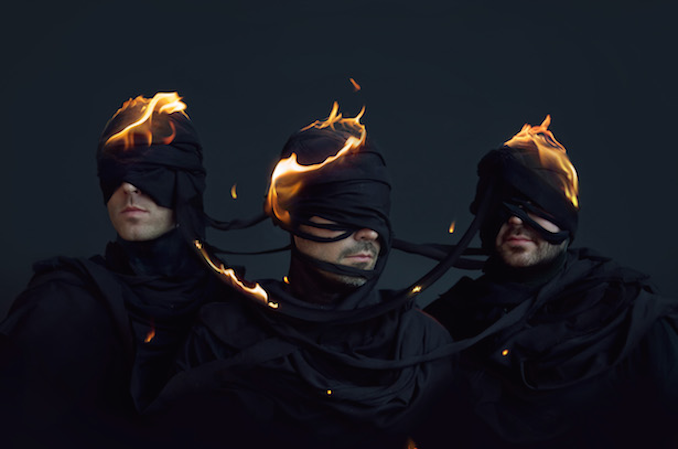 Toronto based trio Young Empires have just released their debut album The Gates (via Pirates Blend) and it's packed with anthem-like choruses and pop-driven melodies that will get your head bobbin'.
Five years of hard work has come to fruition since the band met in 2010 via Craigslist and mutual friends. The Gates is the follow-up to Young Empires' debut EP, Wake All My Youth, which has kept the band touring non-stop and left little time to write and record.
2013 marked the start of the writing process for The Gates at vocalist and keyboardist Vlahovich's home studio in Toronto and continued in LA. Once writing the upbeat title track The Gates, the band had a better idea of the direction of the album's sound. With the help of a trio of top-tier producers – Stephen "Koz" Kozmeniuk (Kendrick Lamar, Nicki Minaj, Madonna), Jimmy Messer (AWOLNATION) and Kevin Seaton (Snoop Lion, Active Child) – The Gates was born after selecting the best ten tracks from an impressive forty. We spoke with Young Empires about their new album and all the things they love about Toronto.
***
Congrats on your new album The Gates. Tell us about the recording process.
Thank you. We made this record over the course of 18 months between Toronto and Los Angeles. It was an exciting but challenging process. We experimented and learned a lot as a band, songwriters, and musicians.
Why did you select Stephen "Koz" Kozmeniuk, Jimmy Messer and Kevin Seaton to produce this album? And why not only one of them this time around?
The majority of the record (7 of 10 songs) were made with Koz. We were introduced through mutual friends and our record label. Koz is from the Yukon and strangely enough, so was Jake's roommate at the time, Fritz Helder (ex-Azari & III). Fritz and Koz went to highschool together and kept in touch ever since. It was a natural fit.
The other 3 songs were our favourite products of many LA writing sessions. During the initial stages of this record, we wanted to explore working with different producers and sounds.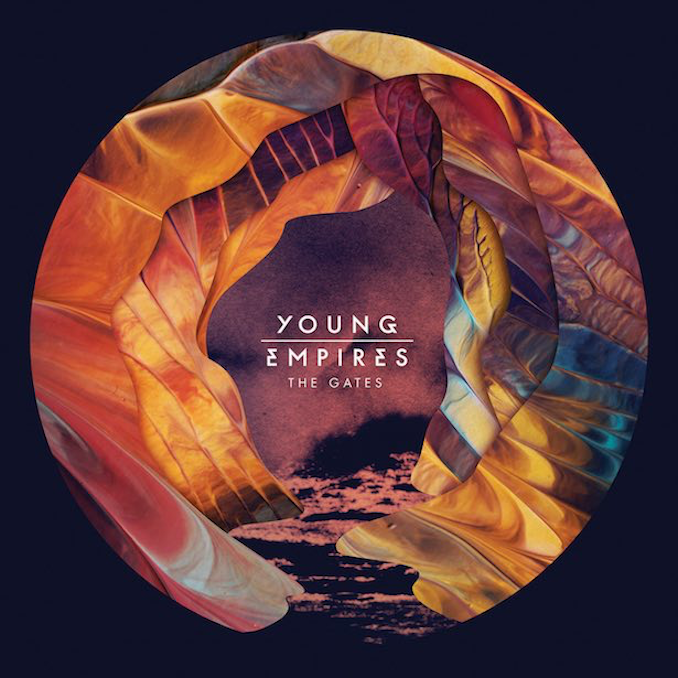 THE GATES TRACK LIST:
1. Mercy
2. The Gates
3. So Cruel
4. Ghosts
5. Stranglehold
6. House Lights
7. Never Die Young
8. The Unknown
9. Sunshine
10. Uncover Your Eyes
If you had to collaborate with one Toronto band, who would it be and why?
Bravestation. They are long-time friends of ours and we have a lot of respect for them as a band.
How long have you been performing music? What keeps the fire going?
The 3 of us came from other bands before Young Empires. Matt had a successful solo project called Golden Girls. Jake played in a national touring band, Turn Off the Stars. Taylor drummed for Fritz Helder & The Phantoms (the aforementioned link to our producer, Koz). We've all been playing in bands since highschool. Music has always been (& always will be) our passion. It's an addiction stronger than any other.
What do you do when you're not doing anything musical?
Matt and Jake both enjoy working in the kitchen- cooking a great meal for our friends is a weekly occurrence. Taylor designs and creates jewelry for his own startup line. We also enjoy designing- graphic, interior, etc…. pretty much anything aesthetic.
What's your proudest moment on and offstage?
Onstage:
It'a tie. 1) Selling out the Horseshoe Tavern for our first EP release party. It was so packed, you could hardly move. The crowd was incredible. 2) Seeing Deepak Chopra rocking out at the front of our crowd in San Diego.
Offstage:
Hearing our song, 'White Doves', as the soundtrack to Canada's 2012 Olympic opening ceremony in London.
***
Watch the music video below for the title track "The Gates" directed by Amos LeBlanc
Top 3 artists that have inspired you?
1) Azari & III – we came up in the Toronto scene together, and watching their meteoric success around the world was inspiring and encouraging.
2) Foals – after hearing early demos, we knew they were onto something special- a new way to blend rock, dance, and disco- all while being extremely technically proficient. Their rise to the top of the UK's guitar bands is no surprise.
3) Third Eye Blind – their simple but powerful songwriting was a major influence growing up in the 90's.
Favourite place to eat in Toronto?
3-way tie:
1 & 2) Grand Electric/Electric Mud – our good friend Ian's restaurants are consistently delicious. It's hard to rank one higher than the other… depends on your appetite at the time.
3)  Bar Fancy – this is our local go-to. Despite the name, the dishes are actually quite simple but effective. Hands down, the best fried chicken in Toronto (sorry Electric Mud).
What is one random thing about you that people wouldn't expect?

Jake is secretly a math nerd- captain of his highschool math team. Matt is an excellent gardener / borderline botanist. Taylor was a sponsored snowboarder (also his brother, Max Hill, is a professional skier).
Rapid fire:
Sneaky Dees nachos, Hey Meatball spaghetti or a superfood salad from Fresh? The chos
Queen or College St? Queen West represent
Trinity Bellwoods or Highpark? Dufferin Grove
EP or LP? Singles
Early bird or night owl? Night owls
Road or studio? Road 1000%
So what's next for Young Empires?
We're hitting the road hard this fall, playing the new record across the continent. We're also working on a new interactive music video / web piece that will come out early 2016.
Keep up to date with their Facebook page.