I've been writing this profile of Toronto-based actor Jordan Pettle in fits and spurts, while making dinner, riding the subway and waiting for a five-year-old's dance class to end. I am Jordan's wife and he is currently working 11+ hour days in tech rehearsals for Studio 180's next show, Oslo. We have two young sons and I also work outside the home, so the first thing you should know about Jordan is, he is very busy.
I met Jordan at a poker tournament. Jordan loves games. He also loves sports. In fact, I don't think there is a game or sport that Jordan can't/won't play, and lucky for him, he is smart, athletic, competitive and picks up new things very quickly (unless that new thing has anything to do with technology). Jordan is also a Luddite. In order to not be angry when he asks me how to print an email attachment for the 23rd time, I try to remember that he hasn't had any job outside acting or theatre since he was 19 years old. He has directed theatre, voiced radio dramas and many commercials, and guested in the usual suspects of Canadian television (Suits, Kim's Convenience, etc), most recently playing a baddie in Titans who gets stabbed in the testicles for his nefarious ways (seen by many of our neighbours and the schoolyard children, who loved it!). Over the past 25+ years however, Jordan has worked primarily as a theatre performer: Stratford, Soulpepper and countless other theatres in Toronto and across Canada.
This is the point in the bio where I should be able to mention all the awards Jordan has received, but I can't (ACTRA voice nomination aside). Ridiculously, Jordan hasn't received or even been nominated for a Dora in the solo performance category (hello Doras – seriously?). Jordan isn't noticeably bothered by this so I will be bothered for him. But the two important takeaways from my little rant: Jordan has a very positive attitude and is allergic to self-promotion. I love both of these qualities by the way. I also love that he cries at musicals and yet has loads of BDE (if you don't know what that means, look it up).
I believe the keys to Jordan's professional success are his obvious talent, his resonant voice, his laser-focus (when he's focused on you, you really really feel it), his deep compassion and the fact that he's a supreme mensch.
A graduate of the National Theatre School, Jordan passes on what he has learned as a veteran in this business to others. He has taught at George Brown, Ryerson, Soulpepper Academy, Wexford Collegiate for the Performing Arts, among others, and his students seem to really dig him (for reasons, see above). So Jordan is many things – actor, theatre director, teacher, baseball coach, fabulous dad and life partner. He is not however, the playwright/show-runner Adam Pettle, his brother, who he is often mistaken for, so please stop congratulating him on the plays he's written. But once Jordan has time to take up writing, I'm sure he'll be stupendous at that too.
Apologies if this bio has turned into a bit of a love letter, but its Valentine's Day coming up and I'm killing two birds with one stone. Thanks to Toronto Guardian for suggesting I write this and thanks to Jordan for being so awesome. Go see him in Studio 180/ Mirvish Production's Oslo, and see for yourself.
-bio from my wife Shannon Perreault: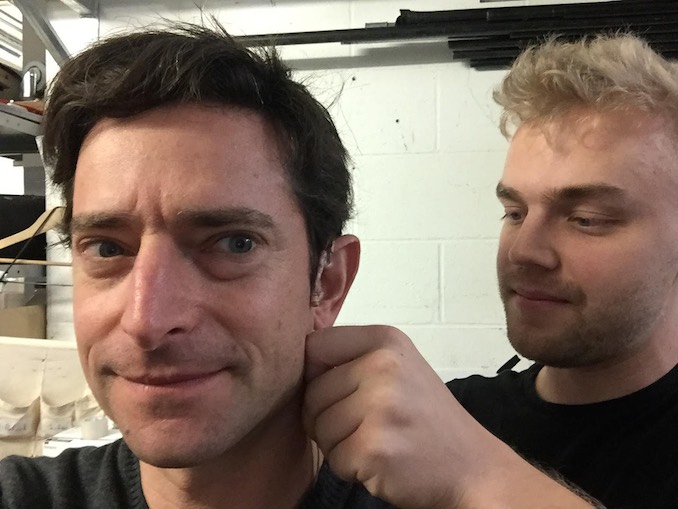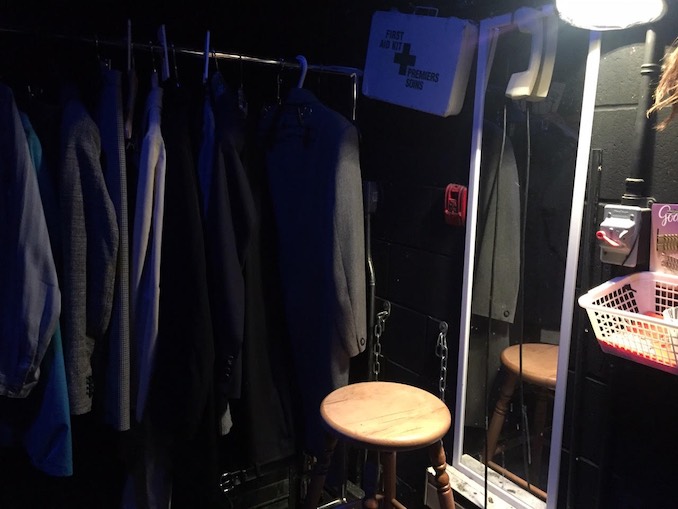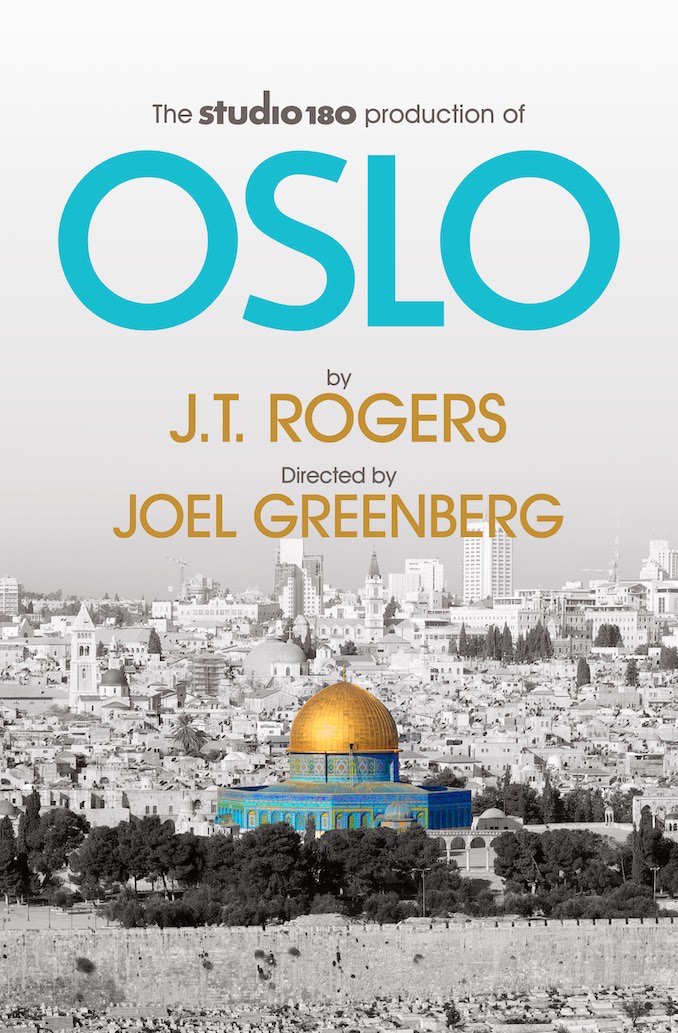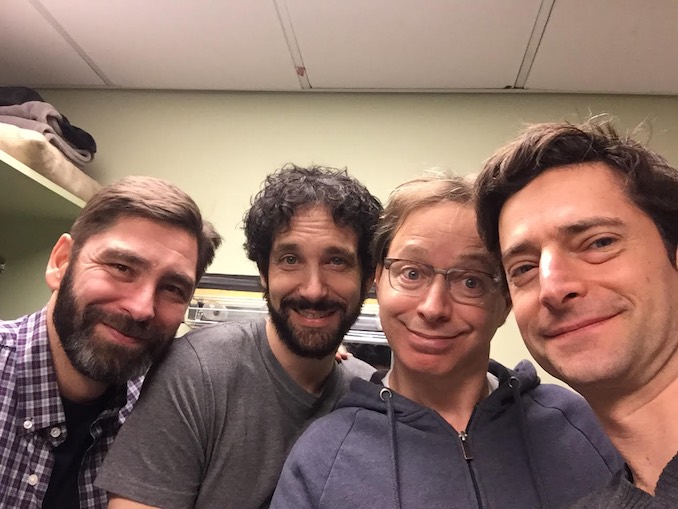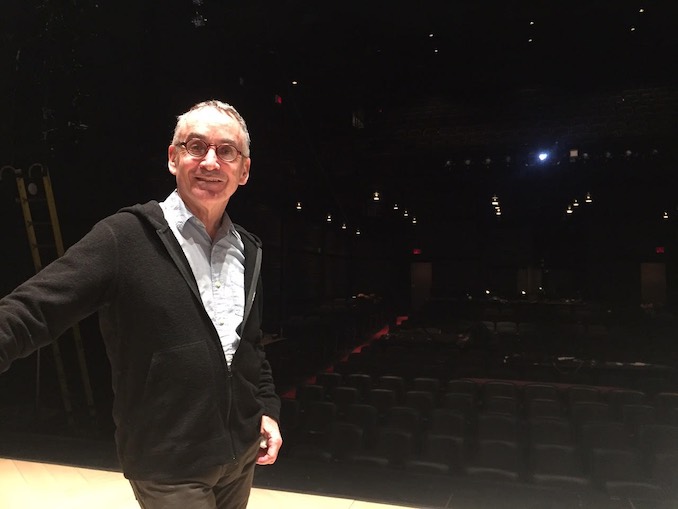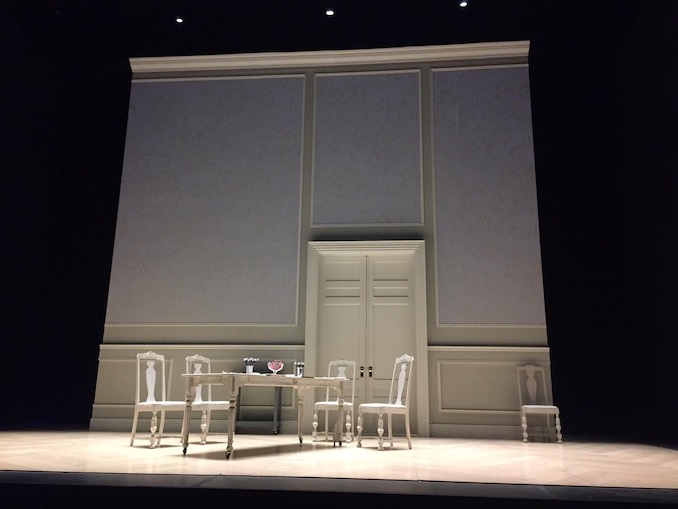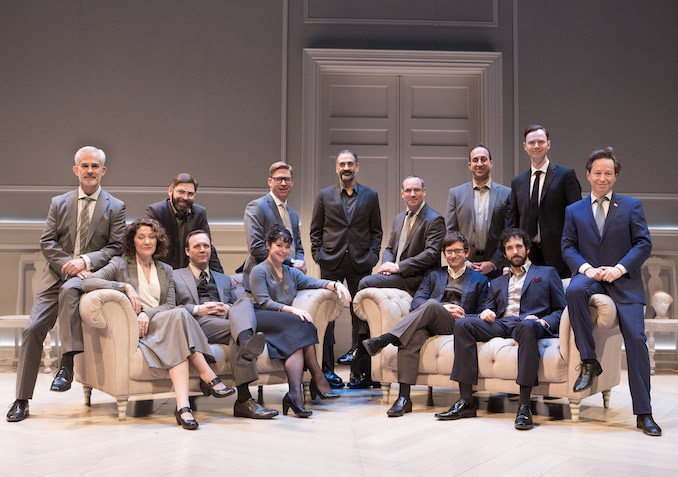 ***
What 'hood are you in?
I live in the Bloorcourt neighbourhood, near Bloor and Dufferin.
What do you do?
I am an actor, director and teacher.
What are you currently working on?
I am currently appearing in Oslo by J.T. Rogers, produced by Studio 180/Mirvish Productions at the CAA Theatre running until March 3rd.
Where can we find your work?
See above (and episode 2 of Titans, currently on Netflix; and on a recent episode of Suits (season 8, episode 12). Upcoming: A Blow in the Face by Lisa Ryder, produced by Nightwood Theatre and Bald Ego at the Theatre Centre from March 28 to April 14.
Tickets at mirvish.com.