Scouted by Premier Models Management in the UK where she was born and raised, Zainab Balogun transitioned into acting after a few years, featuring in TV programs like BBC One drama 'Material Girl' and Channel 4's "The Charlatans" before landing a small role in the Bollywood movie "Cocktail". A chance to be on set with acclaimed director Christopher Nolan and appear in the highly successful film "The Dark Knight Rises" was a pivotal moment in Zainab's foray into acting.
Zainab then worked in Nigeria, where in a few short years, she has racked up an impressive record with lead roles in acclaimed films, TV series, and web shows, along with production credits on successful shows.
She played the lead role in the AMVCA Award winning short film 'Verdict' in 2015, featured in the much celebrated movie "Ojukokoro", which premiered at one of Africa's most successful film festivals, AFRIFF, and was praised for her performance as the high-strung wedding planner, Wonu, in Nigeria's highest grossing film (N450,000,000) "The Wedding Party". This movie premiered at the 2016 Toronto  International Film Festival, to much adulation, and continues to garner praise and a worldwide audience as a Netflix offering. To much celebration, Zainab reprises her role in the sequel "The Wedding Party 2; Destination Dubai"
The past year has seen her emergence as a strong leading lady, playing the lead in the upcoming films "The Royal Hibiscus Hotel"; a TIFF 2017 selection, "Slyvia" and "The Door", both of which will be released in late 2017.  Zainab has also been extremely successful on the small screen, with roles in web series like "Knock Knock", television drama series "Before 30" and "Head Over Heels". She was also a pioneer producer and presenter of the TV shows 'EL Now" and "The Spot", which she co-created on Africa's first Global Entertainment Network, Ebony Life TV. airing in over 50 African countries including South Africa.
As a brand influencer, Zainab represents the luxury cognac, Remy Martin, becoming the first female brand ambassador in Africa, and creating specialized content for the brand. She also represented the L'Oréal; Dark & Lovely brand of hair care products.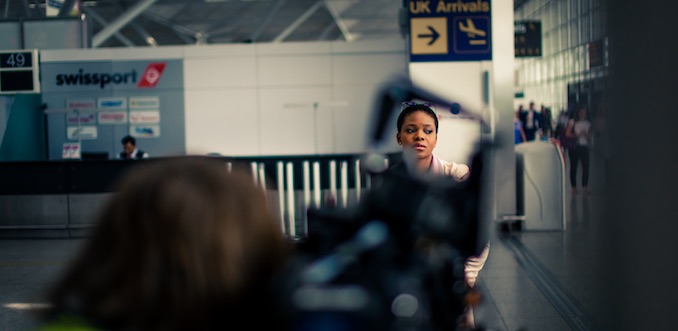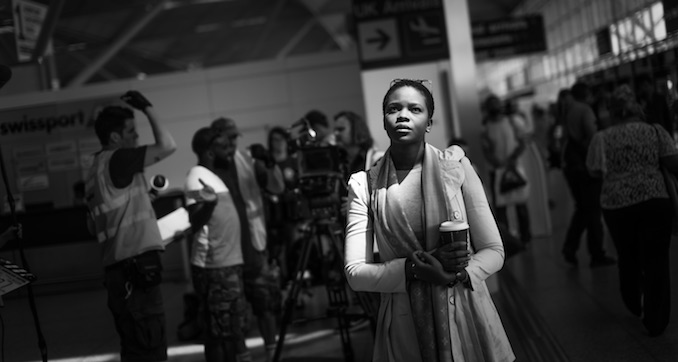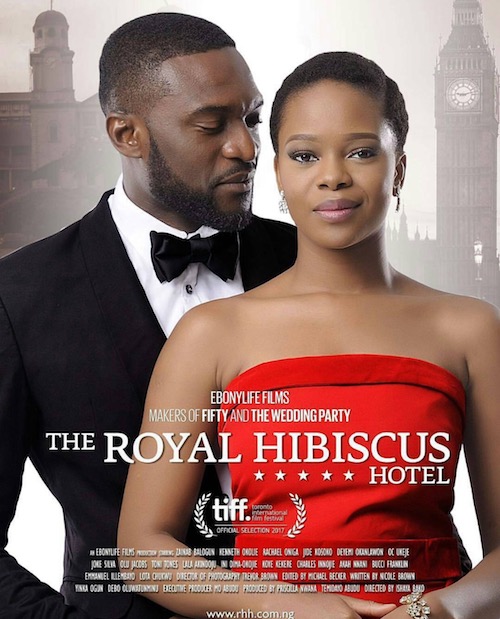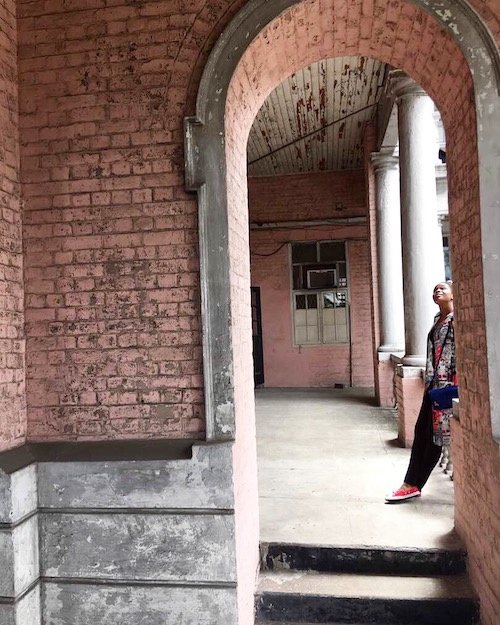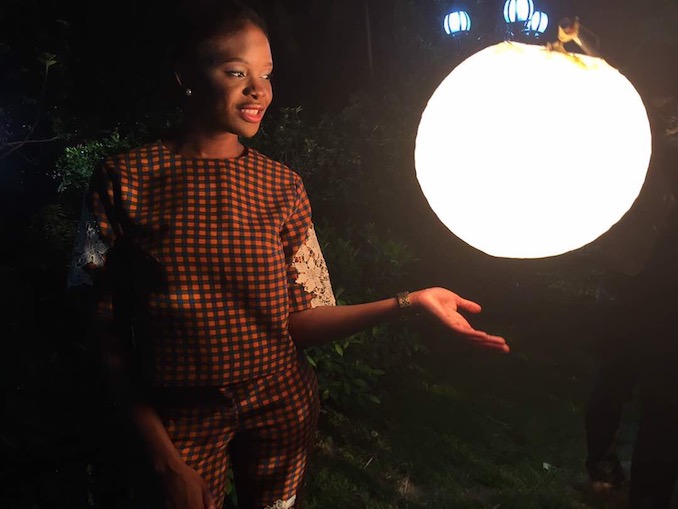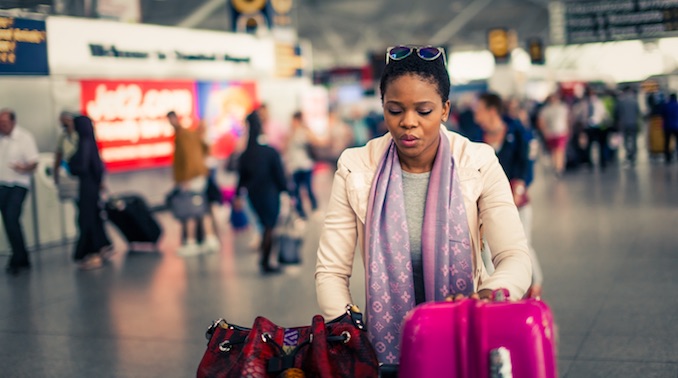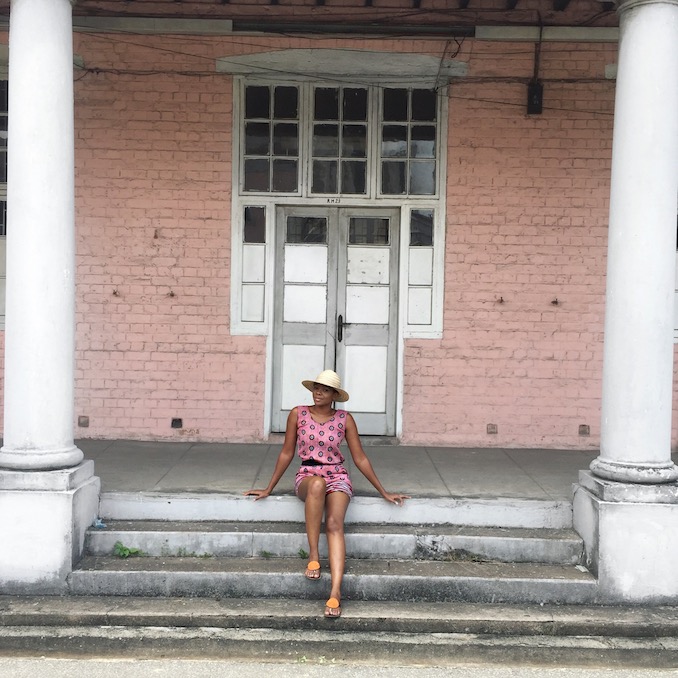 What is your favourite hood?
I love the downtown core of Toronto.  It's where I've spent most of time on all of my visits. From the energy, buzz and food, I'm completely sold! I come from a large city so I naturally gravitate towards that whenever I travel.
What do you do?
I am an Actress. I started my career as a fashion model in London. I went on to do everything from print, commercials and runways. I fell in love with acting as a model turned extra who was always fascinated with the world of film. I was studying for my Law degree at the time while spending moments on numerous production sets. I remember always getting excited when my booker secured TV and film projects, and oddly enough, looked forward to the long hours. I was fortunate enough to find myself on the big sets with BBC One and Channel 4 in London.
A defining moment for me was in 2013 when I booked a job on the set of The Dark Knight Rises by Christopher Nolan. My jaw dropped as I watched the likes of Christian Bale and Ann Hathaway work. I left the set that day knowing what I wanted to do with the rest of my life.
Over the years, I built a good foundation from simply observing as an extra, and before I knew it, I was being booked for small roles. Early on I felt like an imposter who had invaded this new world and would soon be caught, but the bookings kept coming and I went from being the small time extra to the supporting, and now to a lead actress premiering movies at Toronto International Film Festival.
What are you currently working on?
I just concluded my second TIFF premiere with The Royal Hibiscus Hotel; a rom-com directed by Ishaya Bako. I am also currently in rehearsals for a lead role in a new film Walking with Shadows by Aoife O'Kelly.
Where can we find your work?
The Royal Hibiscus Hotel movie will be hitting cinemas in Africa and the U.K in February 2018, followed by a Netflix release. The sequel to the notable Wedding Party franchise will premiere in Dubai later this year, with cinema release dates to follow. Highlights of my previous work can be found here; www.vimeo.com/zainabbalogun. Additionally, release updates and information on upcoming work can be found across my social media platforms via the following;
Instagram: @zainabbalogun
Twitter: @zainab__balogun