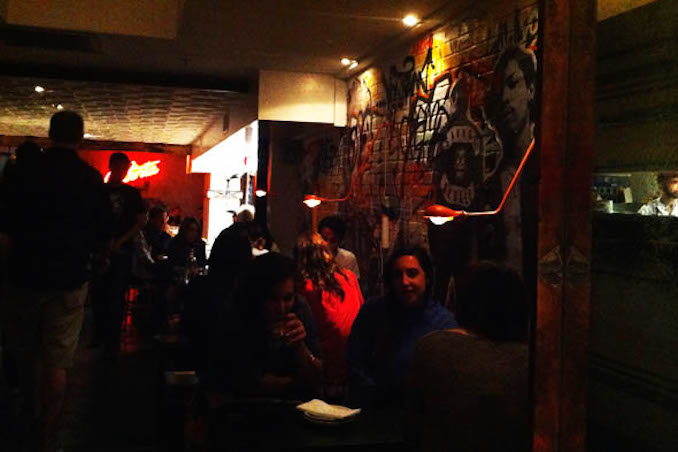 While we love the freakishly engineered creations of Hot Beans, the nouveau-traditional Mexican craze that's sweeping through Toronto hasn't always been friendly to true-blue vegetarians. Yes, mainstays like Kensington's El Trompo's offers wonderful huitelacoche—corn fungus, for the uninitiated—and sure, El Asador's veggie tacos have been a longtime Bloor street fave. But on the other hand, Toronto's buzziest newcomers, like the perennial lineup that is Parkdale's Grand Electric, have been light on greens: Beef check tacos? Check. Pork belly? Sure. Baja fish? It's their signature. Anything vegetarian? Try again.
Thankfully, though, La Carnita, at College and Spadina, resides a quick bike ride to the northeast of Parkdale—and their hype has rivalled, if not equalled, that of Grand Electric. You know them: Their food earned near-religious reviews after La Carnita hosted a series of pop-ups, which paired DJ nights, eye-popping (and often hilarious) street art and, of course, freaking amazing tacos. They famously drew giant lineups at UNO2012, at the Evergreen Brickworks, last April—and many raved that their tacos were well worth the wait. And by the time La Carnita opened its formal brick 'n' mortar location, its genesis story emerged: Developed by the minds behind local creative boutique OneMethod Digital+Design, La Carnita's concept was half food, half unfrontable cool.
Proof? The photo below is some of the artwork on display by the restaurant's bathrooms. Authenticity may not be La Carnita's first priority, but damn, do they ever look good.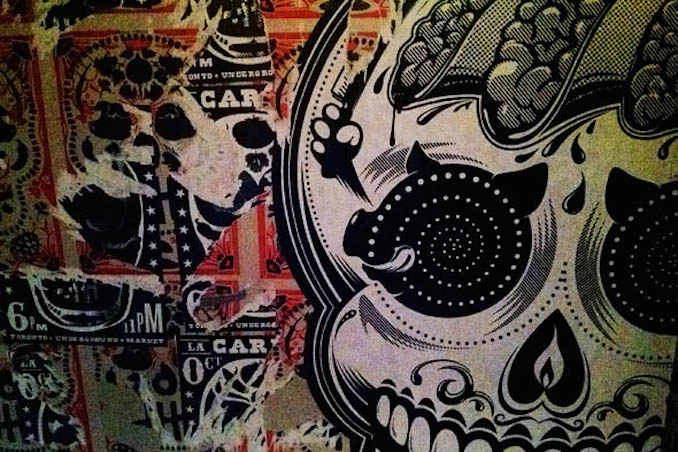 And that starts with their loveable, if unforgettable, symbol—a Mexican skull comprised of various taco fixings. But even more loveable, perhaps, are their addictive vegetarian offerings. When we arrive, after a half-hour wait draining pints at nearby Nirvana, we hastily file orders for our appetizers—which show up within minutes. First up is the Mexican street corn: Lightly blackened and drizzled in crema and queso anejo, its ancho dusting provided a welcome spice kick to the proceedings. It was, perhaps, La Carnita's most uncomplicated menu item, but its simplicity proved downright addictive. We'd finished these in minutes.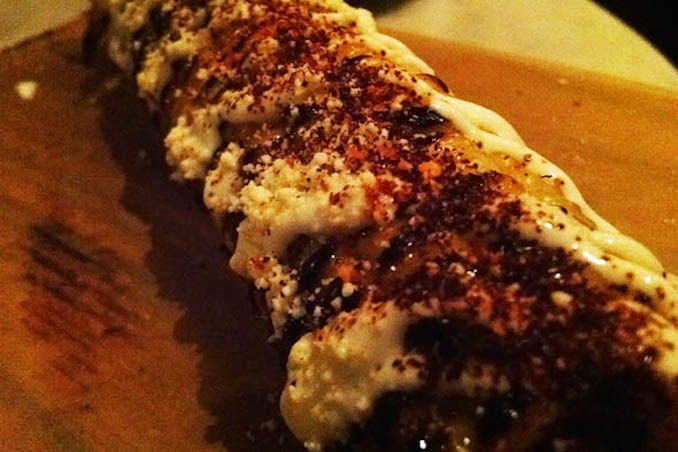 Next came the rice and corn frituras. Based around a homely brown rice and sweet corn croquette—the appy's inoffensive, yet well-executed heart—the frituras paired a soft crunch with a spike of habanero heat and the tart crunch of La Carnita's wonderful purple slaw. It was a wonderful balance of flavours, textures and colour—and hit all of the requisite pleasure points in spectacular fashion.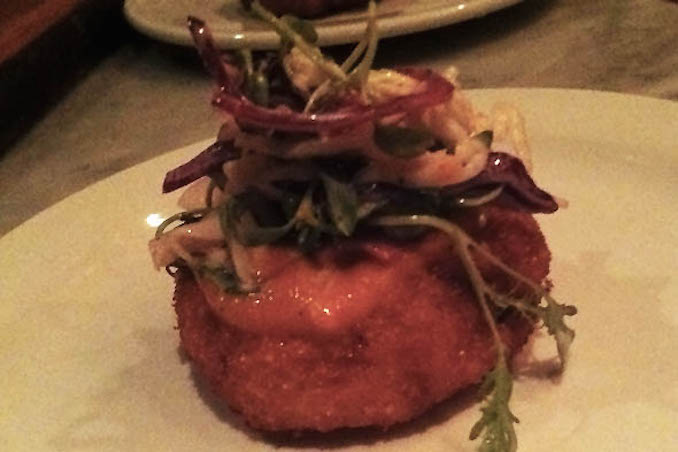 Then, the main attraction: Those ever-hyped tacos. Using a base of beans and crispy fried avocado—which straight-up melted on your tongue—and wrapped in a soft corn tortilla, these suckers were drizzled in tangy chipotle and garnished with liberal amounts of cilantro. Tying the meal together, however, was the fresh quaso—the neutral, crumbled cheese which, when paired naturally with the avocado, gave the taco a distinctively creamy quality. Without exaggeration, this was the best Mex-inspired offering I'd had since I'd noshed on an Austin food truck favourite, the pickled cactus taco.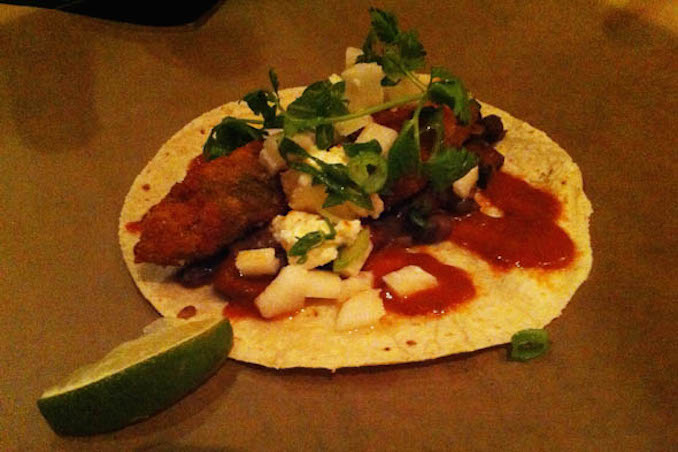 Throw in the additional, non-consumable flourishes—such as the hand-numbered taco-skull screen print we received with our bill—and it's easy to understand why La Carnita's been a viral hit. But was it worth the hype? Dude. Yes.
Article written by Mark Teo