The second annual Legacy Awards brought Black Canadian personalities out in droves celebrating each other's remarkable contributions in film, music and television. The prominent themes of the evening were Black Excellence, Black Love and giving flowers to Canada's greatest Black talent. The awards personified love and comradery, with many guests highlighting their desires to see artists including Jully Black and Director X receive their accolades. The Legacy Awards was truly a place of honouring Black achievement.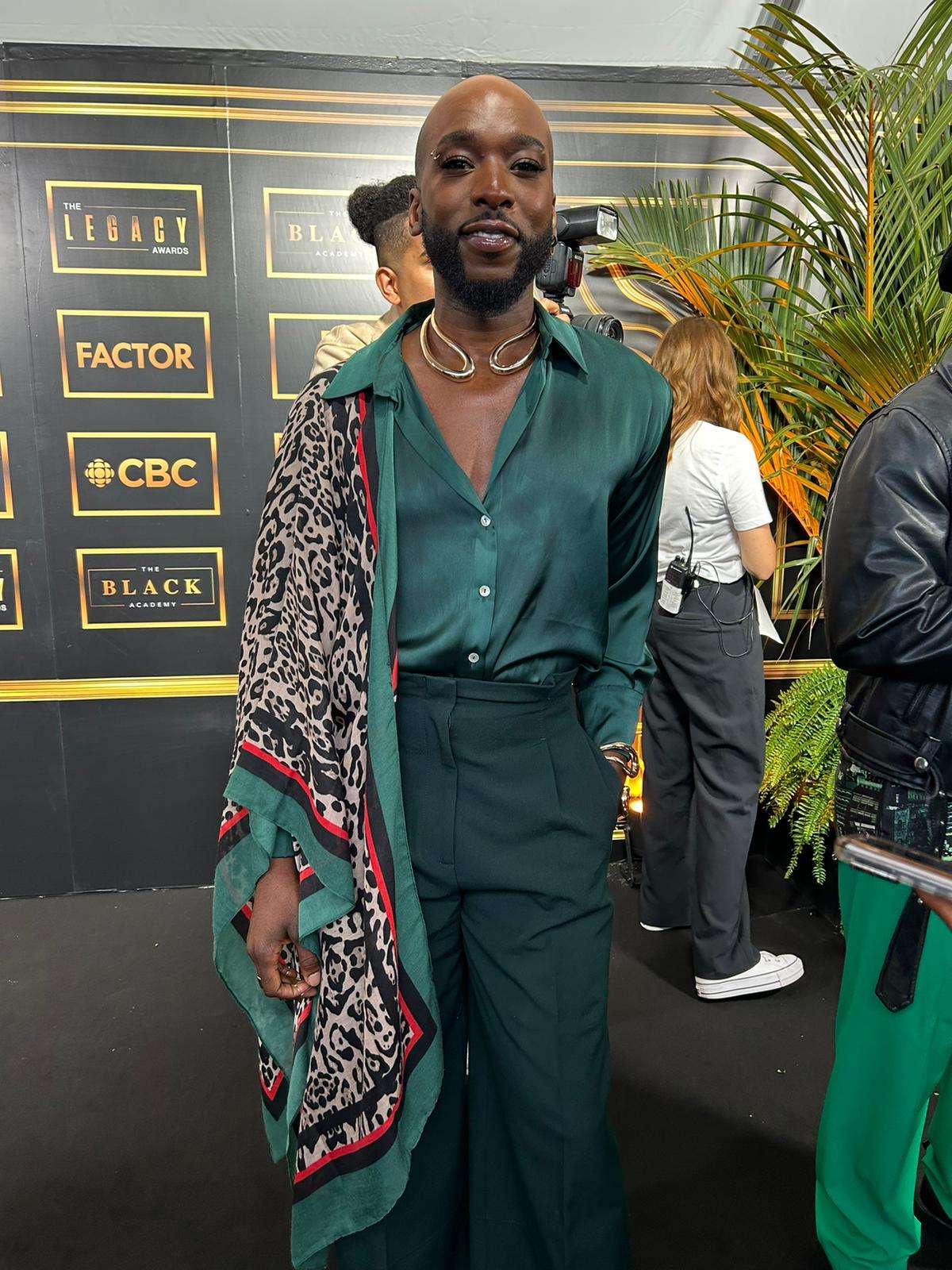 The black carpet was filled with lavish styles created by Black designers – an intention highlighted by the kaleidoscope of notable Black Canadian talent in attendance, tender moments of reconnection between colleagues and a genuine feeling of community and support. Which led Anderson to joke about the awards feeling "like we were in Wa-Canada".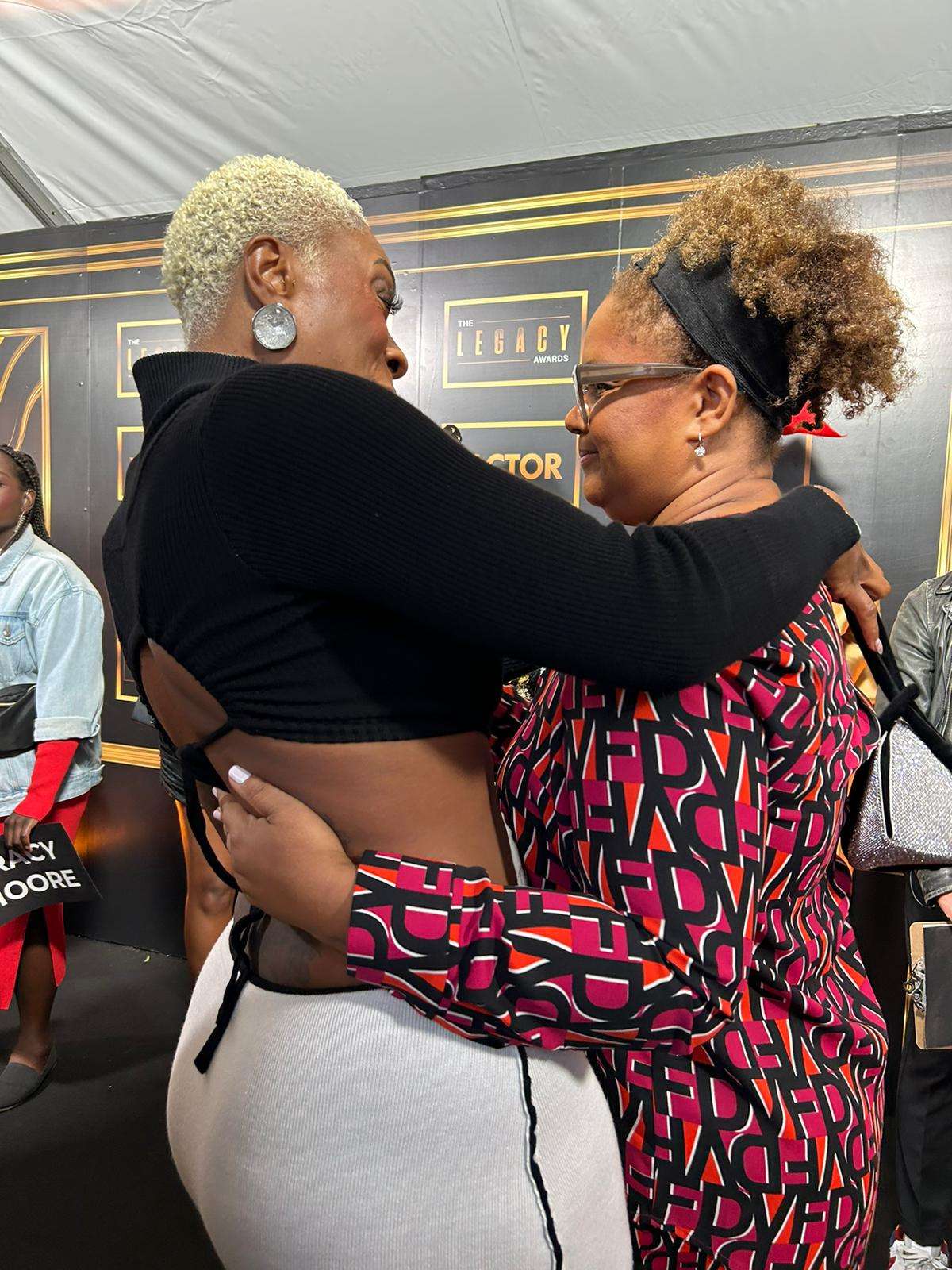 This year, the host of the awards was Canadian philanthropist, songstress and television host, Keshia Chanté and she brought all levels of style, class and Canadian-Trini charm. Chanté was joined by the Legacy Awards founders and actors, Shamier Anderson (John Wick: Chapter 4 and Awake) and Stephan James (21 Bridges and Homecoming). The trio channeled the energy of the crowd and kept the enthusiasm flowing throughout the night. A highlight of this was the lyrical battle between Jamaican-Canadians Anderson and James versus Trini-Canadian Chanté. The pseudo beef between Jamaicans and Trinis brought tons of laughter and applause from the eclectic mix of attendees. Despite the joyous mood of the event, both Anderson and James echoed their support of the Screen Actors Guild – American Federation of Television and Radio Artists (SAG-AFTRA) strike; both actors noted, "we stand with their comrades during this difficult time".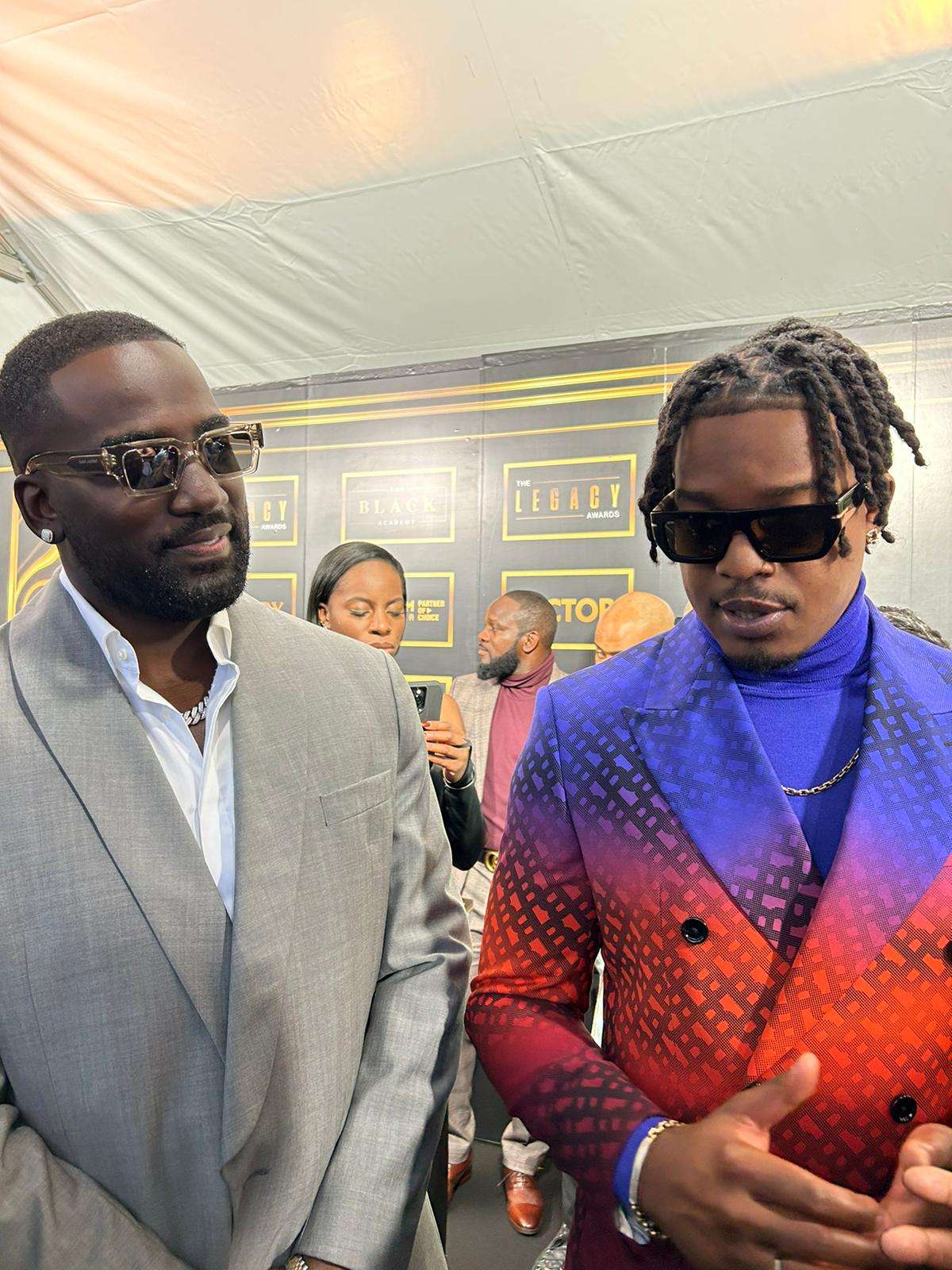 Toronto Guardian had the opportunity to speak with many of the night's award recipients and talent. Director X neé Julien Christian Lutz, received the Trailblazer Award for his outstanding contributions to music, television and Black culture as a whole. X looked dapper in a well-tailored suit and his signature shades. X walked the black carpet with Idrissa Sanogo, who plays Alan A. Dale in one of this season's most talked about shows, Robyn Hood on Global TV. X spoke of his legacy to "encourage change and create platforms which honour, represent and demonstrate the multifaceted talent of members of the Black community". For reasons such as this, X has continued to use his platform to create shows like Robyn Hood and work with organizations such as Rising Voices Canada – which supports people of colour in developing networks, education and resources in film and television production.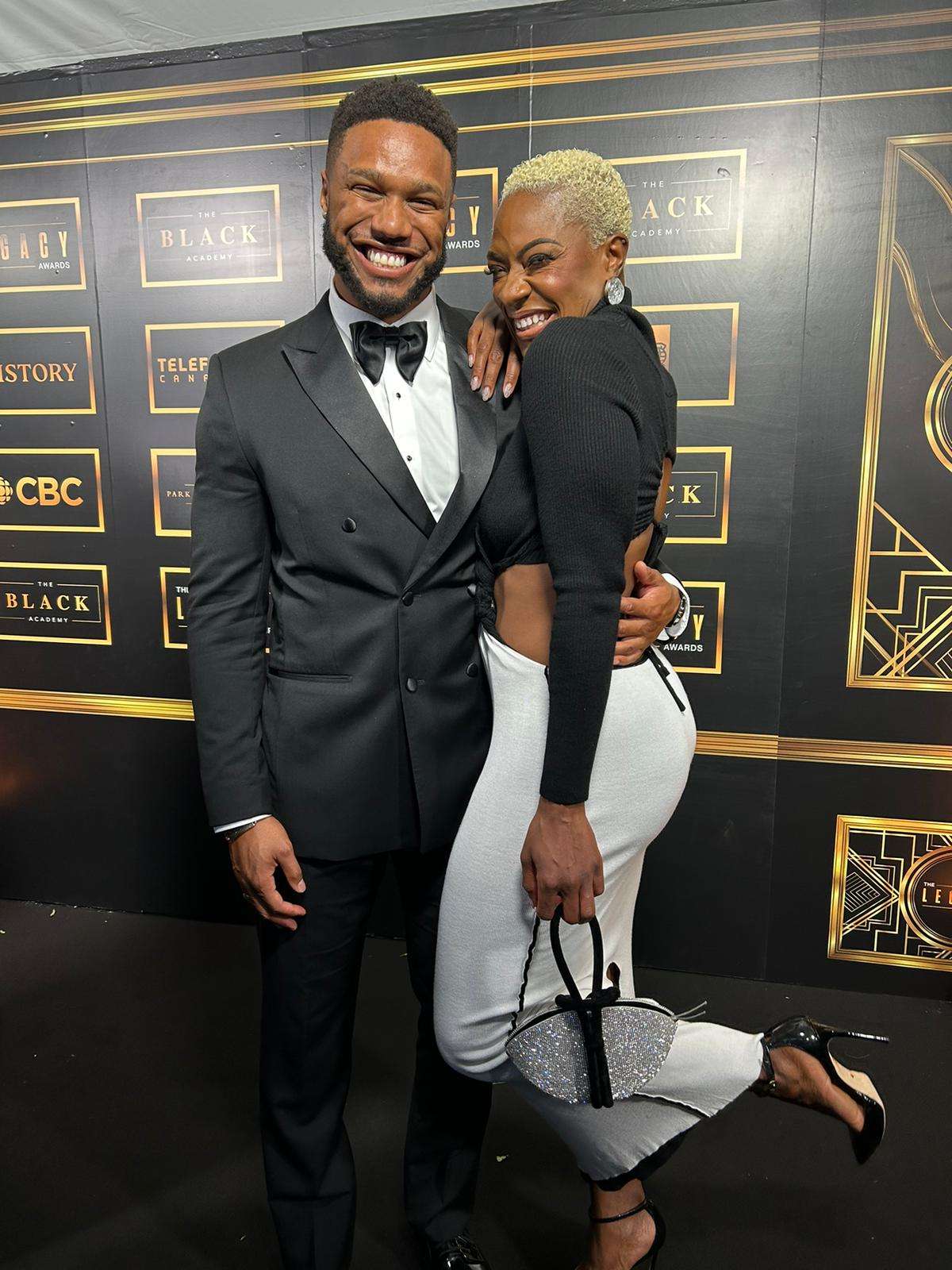 Attendees were beside themselves in anticipation of Jully Black receiving the Icon Award. Icons such as Melanie Fiona (It Kills Me), Olunike Adeliyi (The Porter) and Tonya Williams (recipient of The Legacy Awards' Visionary Award; Young & The Restless) beamed as they spoke of Black's continued contribution to and impact on the culture and Canada as a whole. Williams and Black shared an authentic moment on the carpet with an embrace reflective of a cherished friendship. Adeliyi offered her joy in watching Black receive her flowers, reflecting on the importance of unity and support within the Canadian Black entertainment community. Adeliyi echoed this sentiment felt throughout the evening, "we have to unite for our sisters and brothers, holding each other up in high and low moments and working from a sense of community". Black has made a name for herself as a trendsetter, making global headlines by changing lyrics in the Canadian national anthem during the NBA All-Star game, to honour our Indigenous brethren. Her change was simple yet impactful; Black sang, "O Canada! Our home on native land". Black became emotional speaking with Toronto Guardian about her ability to use her platform intentionally to give space to the "voiceless" and "underrepresented" and how it feels to be recognized for being her authentic self. Black was a vision, personifying grace and elegance while walking the black carpet.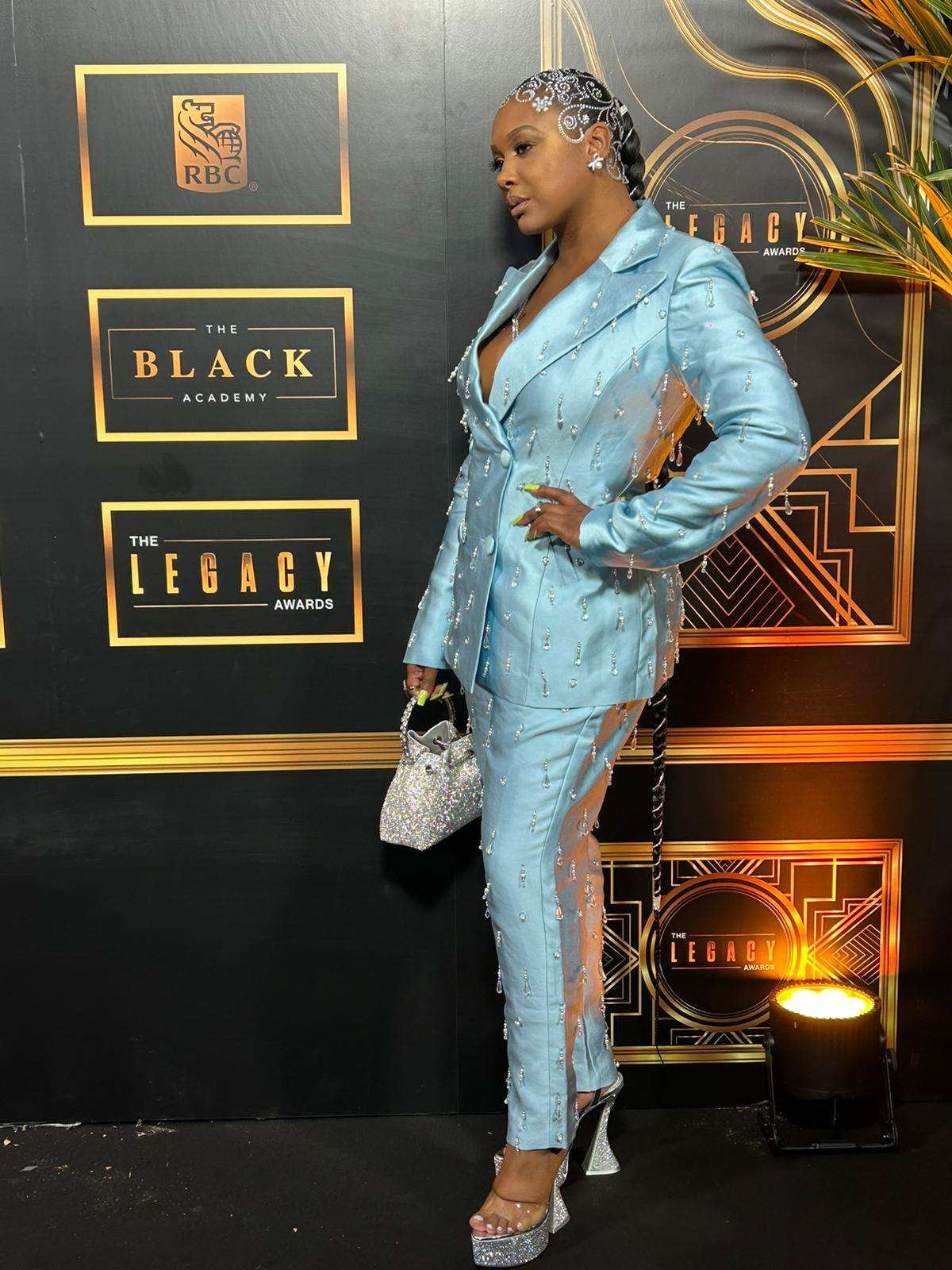 Everyone showed up and showed out! Slay, slay, slay… Fashion was on full display at the awards. Hollywood Jade (RuPaul's Drag Race Canada) turned heads in a green button down and slacks. He looked immaculate while discussing the importance of representation of Black artists who are members of the 2SLGBTQ+ community. Sheronna Osbourne, actress, writer and director (Out of Order) ate up in her bedazzled sleek ponytail and powder blue suit. A fashion icon in her own right; Osbourne pulled all gazes with a swiftness as she posed on the black carpet. With that being said Olunike Adeliyi walked onto the black carpet and was not playing. Adeliyi's scarlet red gown was breathtaking; it flowed gracefully with her every step and made a statement of enchantment. Adeliyi was one of the best dressed of the evening.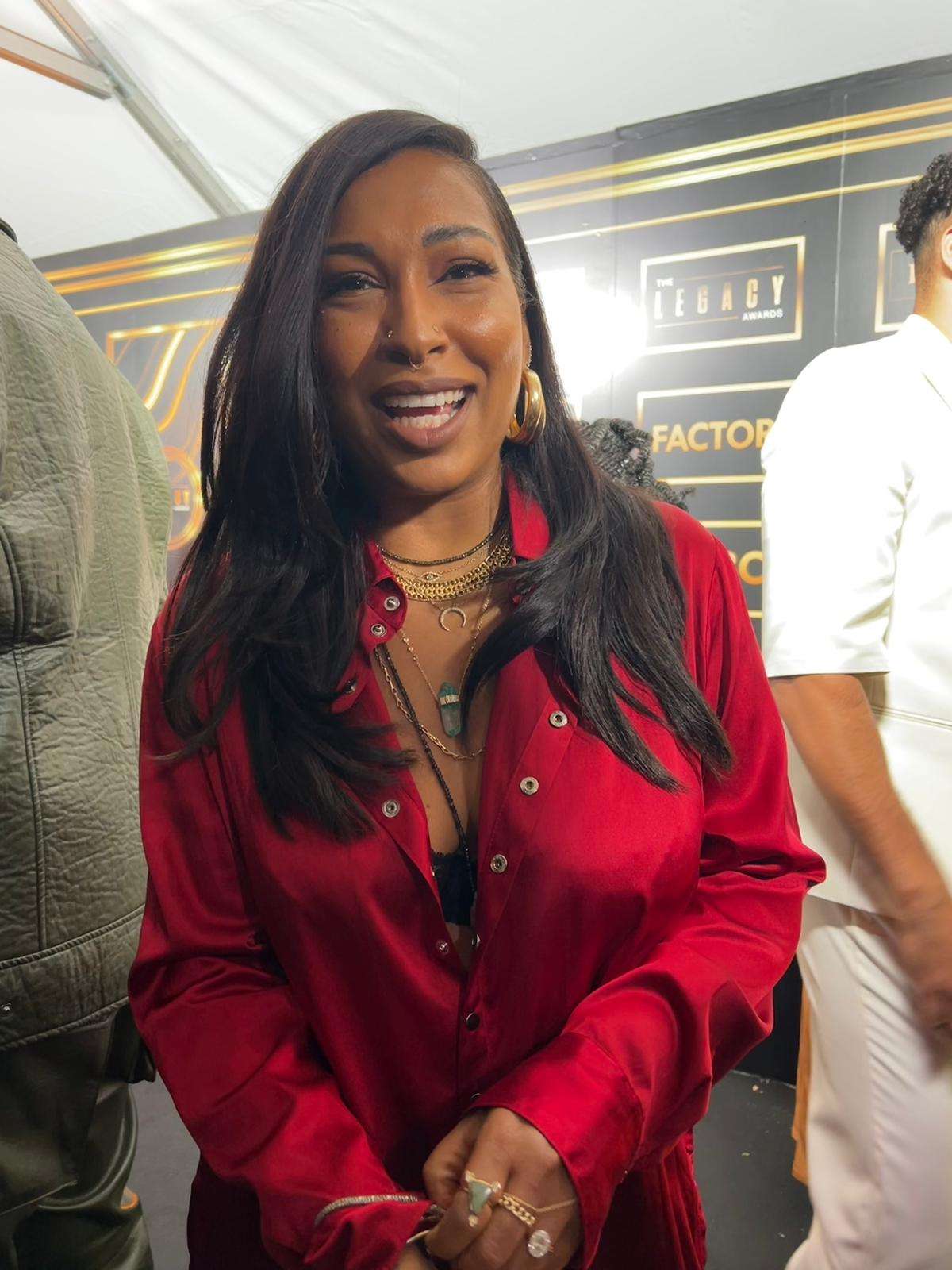 The Legacy Awards was co-founded by Scarborough-born actors Anderson and James in collaboration with CBC, Insight Productions and Bay Mills Studios, in an effort to honour and celebrate the plethora of Black talent and excellence within the Canadian entertainment industry.