Fetchit is a Toronto start-up that has created an app for you to hire drivers of trucks and vans to help you move items and do deliveries.
Need to pick something up at IKEA? Forgot to hire a mover or your plans fell through last minute? No problem! FetchIt lets you get those last-minute deliveries and pickups on their way.
We recently chatted with the local entrepreneur behind the app to find out more about it.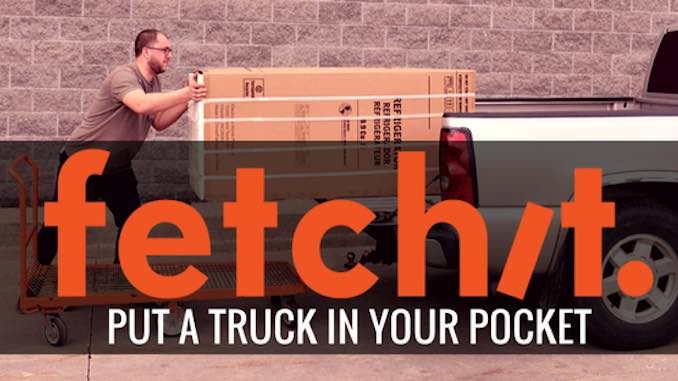 What kind of trucks do you need to be a driver?
If you own either a Minivan, Pickup Trucks, Cargovan, or Box Truck we can sign you up. We currently only offer the later three but will introducing minivans shortly as a 4th option. It will be offered at our most competitive rate starting at $29
Does the user get to select truck sizes?
They do! In the attached screenshot you can see exactly what a user sees during signup.
Do you get to see images of the vehicle and movers they are selecting?
Yes – you see a picture of the vehicle and driver who will be carrying out your move.
How do you vet the movers?
We begin by making sure they have moving or delivery experience. This is especially important for the cargo van and box truck driver. In fact, 100% of those drivers are professional direct delivery drivers who optimizing their days to the maximum and making sure their vehicles are never empty.
After that, we being the criminal background check, the driver's abstract check, insurance check, and finally the vehicle inspection. The process only takes between 24-48 hours to complete for each driver before they are given access to the network.
Is there more than one mover or is it just a driver and his truck?
We are currently only able to provide one mover (who is the driver) due to the logistical challenge or coordinating a second database of background checked helpers. We hope to launch the ability for a second helper within the next 6 months.
What are the price ranges? per km? per weight?
We give an instant price based on the distance from Point A to Point B. Prices start at $39 for a pick-up truck. The instant estimate includes 10 minutes of free loading and unloading time, and anything else is extra. This is to make the posting process super simple, and ensures that the driver is fairly compensated for any unknowns that may occur (twisting stairs, doesn't fit through doors, 5 story walk up apartments). Over 80% of our jobs are completed for the estimated price, and we always remind our customers that having the item curbside if possible is the best way to keep the loading and unloading time within the 10 minutes.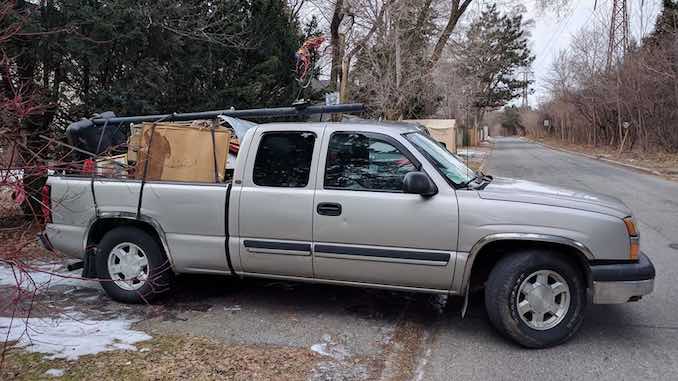 Are there surge times?
We do not do surge times and we do not charge for the driving time if the driver is stuck in traffic. The price you see is what you get for delivery from A to B!
What kinds of things can you use this service for? I also noticed junk removal.
We have business partners such as Jalice Interiors, who use us for delivering furniture to customers around Toronto. We also work with a lot of Home Stagers and Real Estate Agents. The most common things that people like you and I would benefit from Fetchit's use are:
-Kijiji/Craigslist Purchases
-Moving large pieces of furniture between houses
-Help moving within the house (set the drop-off to be the same destination as the pick-up)
-Ikea Home Depot and Costco Delivery (No 4-hr delivery windows from Ikea, and Costco doesn't even have a delivery service!)
-Content Sales, Estate Sales, and Garage Sales
-Student Dorm, Condo, and 1 Bedroom apartment moves (we call them micro-moves!)
-Garbage Removal (we charge a flat fee to fill up a Pick-up Truck or Cargo Van!)
Is this only available in Toronto?
We are available anywhere within the Golden Horseshoe! Oshawa, Scarborough, Mississauga, Vaughan, Oakville, Burlington, Hamilton! We're growing everyweek to cover more and more territory! I would say though that 90% of our jobs happen within the Downtown Core. That's what happens when less and less people are driving, let alone own large vehicles!
What is the best part about doing business in Toronto?
The best part about doing business in Toronto is how supportive the startup ecosystem is! For example, The City of Toronto recently announced a $5,000 grant for anyone who graduated from the Founder's Institute. The city is also hosting a Pitch Competition on June 23 at City Hall. There are so many resources out there to get your idea off of the ground, plus people are always happy to try out a new service. We've had a very warm reception from our initial users and drivers, and it seems everyone is always apt to lend a helping hand. Toronto is a global city, and easily the best city in Canada to live, work, and play! The quality of life in and around Toronto is unmatched, and all of the co-founders have lived or worked in at least three global cities around the world at one point or another.
Do you have a favourite startup that is not Fetchit?
Our favourite startup right now is actually another Toronto Startup called Rover – it's basically the AirBnB for parking in Toronto. Since we're always driving around Toronto, parking prices were starting to eat into our pockets. I met the CEO at a Startup Event, and we're sold! They have something like 5000 parking spaces that people are renting out in Toronto, and it's always maximum $10 for the whole day! We've saved tons of money so far, and we no longer have to driver around polluting our beautiful city looking for parking spaces.
For more info, and do download the app, visit there website.