Having an app to help you manage your dog and its care sounds great! That is why our latest featured business is Rover, a business that lets you book and manage personalized care for your dogs. You can find people for pet sitting, dog walking, in-home dog boarding and doggy daycare.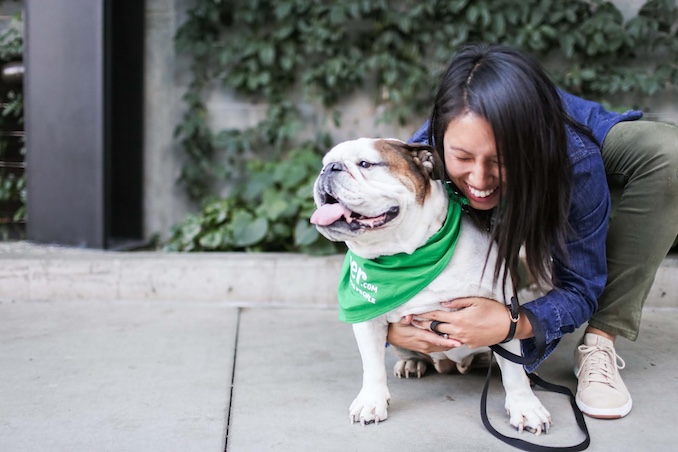 What is your business called and what does it do?
Rover is a network of loving and trustworthy pet sitters and dog walkers, connecting pet owners with thousands of pet sitters across Toronto and all of Canada. Pet parents can discover, book and manage personalized care for their dogs, including pet sitting, dog walking, in-home dog boarding and doggy daycare. Rover is also available for cats and all kinds of small pets like rabbits or hamsters.
What made you start this business?
The idea of Rover grew out of a negative experience co-founder Greg Gottesman had at a traditional kennel. While on vacation his dog, Ruby Tuesday, was injured at a high-end boarding facility. When his 9 year old daughter said she'd pay to take care of someone else's dog, he had the idea to start Rover.
Pets are more than just furry friends, to many, they are family. With so many on-demand, apps delivering fast, affordable and efficient solutions to everyday problems, Rover was created to to offer pet parents a safe, secure and budget-friendly way to ensure their pets were taken care of in a way that was up to the highest standards. Rover also opens the door for pet lovers, giving them a legitimate and flexible way to earn money as a pet-sitter. These opportunities weren't previously available in the pet space and we wanted to change that.
What problem does this solve?
Whether you're headed out of town for the long weekend, taking a vacation or working extended hours, it can be incredibly stressful and expensive as a pet parent to coordinate trusted care for your animal during times when you can't be home. Rover connects pet owners with pet lovers for mutually beneficial relationships that gives pet sitters/pet owners the ability to agree on rates within their comfort zone. It offers a safe, in-home and convenient alternative to the often overloaded and expensive kennels, giving pet parents peace of mind!
Who are your clientele/demographics?
Our target demographic is both pet owners and pet lovers. We want to help trusted pet-sitters lead a successful side hustle or career with a flexible and fair paying job through our service. We also want to connect pet parents with safe, secure and loving care for their animals when they are away. While we have users all over the Greater Toronto Area, we see a lot of urban millennials and families using Rover.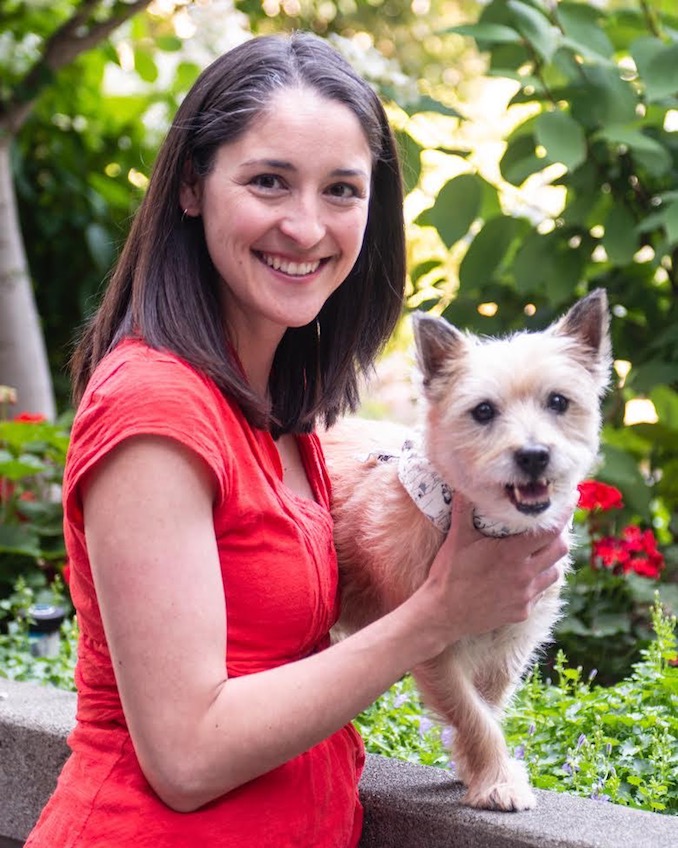 How does your business make money? How does it work?
Each sitter decides on and sets their own rate, ranging from $15-$100 per day depending on the service, and users are able to see these rates prior to booking. All payment is completed via the app or website. Rover takes a service fee from the total amount the host charges.
Where in Toronto can we find your profession?
Rover is available across Canada, and anyone in Toronto can sign up to connect with, or become, a pet sitter through the service! We have a lot of users in the downtown core but we also have pet parents and sitters all across the GTA including Brampton, Hamilton and Mississauga. We also have users in more rural areas like Guelph and Barrie to name a few.
What is the best question a prospective customer could ask a member of your profession when comparing services?
When a pet parent is looking for a pet sitter, safety and security is always the most important aspect to consider when picking a sitter, because pets are members of the family. For example, ask what the stay experience will be like for your dog and how many other pets will be in the home. Every Rover service comes with the Rover Guarantee and we offer ongoing education to dog sitters on the platform. We also have a world-class customer support team available to answer questions around the clock.
Another question a prospective customer should ask would be: how does the platform or company incorporate customization to provide the best care for the pet? At Rover, pet sitters are able to choose their hours, services and pet preferences, which ensure sitters and pets are matched up in a way that guarantees the best care for each animal. We have sitters that specialize in all sorts of pets, from pets with anxiety, to pets that need special medication and even pets that need grooming!
What is the best part about what you do? What is the worst part?
The best part about Rover is seeing the special relationships our pet owners and sitters have created. Although our job comes with drool, shedding and of course potty training – we wouldn't trade it for the world – we're the dog people after all!
What is your favourite jokes about your own profession?
What's the best way to show appreciation after a dog does a trick? With a round of apaws.
PAY IT FORWARD: What is another Toronto business that you love?
We love Save Our Scruff — a Toronto non-profit dog rescue and re-home charity. They don't select dogs based on any predetermined requirements and believe that a dog in need, is a dog in need. Similarly, they believe that loving families come in all shapes and sizes, which is true with pet sitters as well! We love giving everyone the opportunity to love and foster relationships with animals.