On now until October 31st, annual favourite Legends of Horror returns to Casa Loma for all the grisly, gruesome, goblin, goosebump action you could hope for.
Set across a 2km trail that weaves in and out of the Casa Loma main and adjacent buildings (don't forget those stables!), Legends of Horror falls firmly in the camp horror category, favouring jump scares and a plethora of animatronic ghoulies that are just as likely to inspire laughs as screams.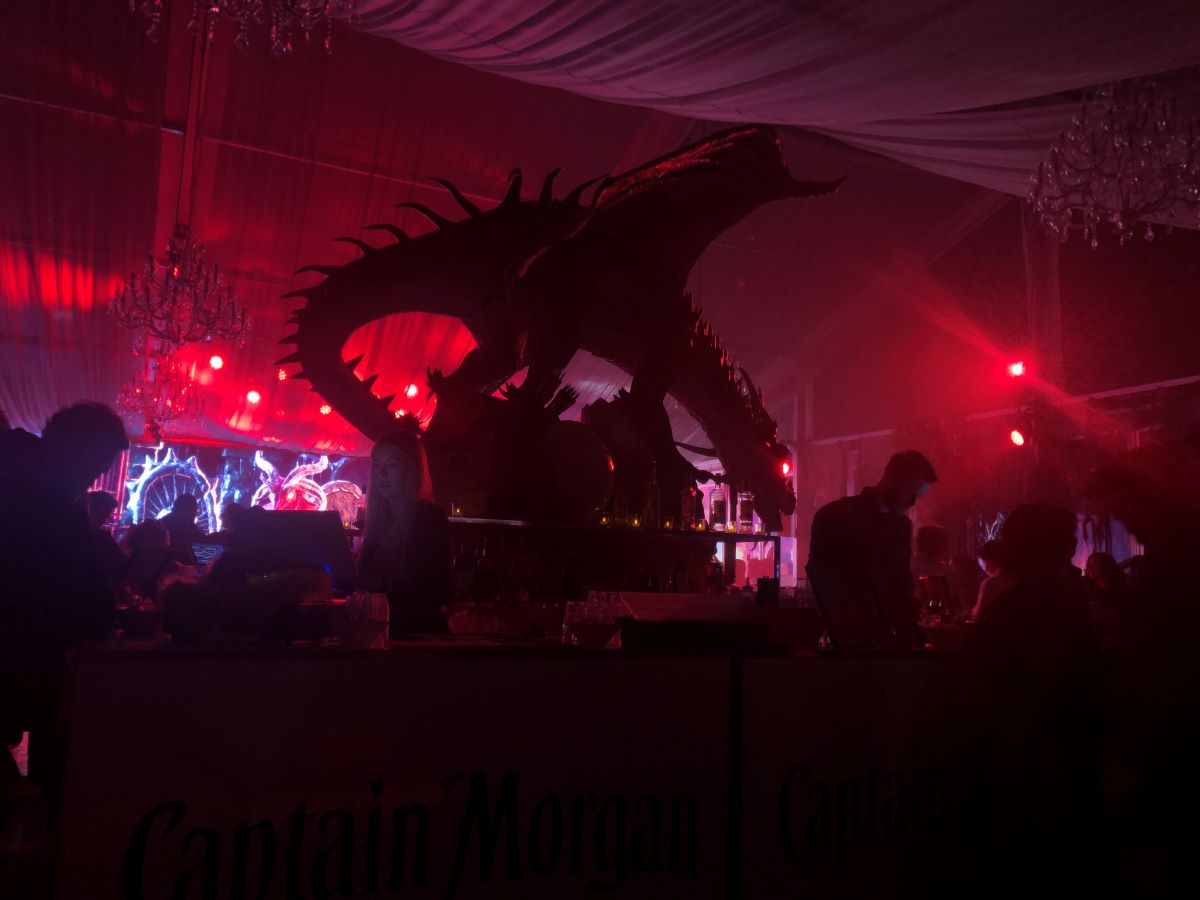 If haunted houses are the original "immersive theatre", then Casa Loma's Legends of Horror – and its new neighbour, Zombie Apocalypse, must surely be among the pinnacles of the genre. There's something delectably hideous waiting around every corner, though the real live actors – appropriately costumed up as all sorts of spooky creatures – are far scarier than the props and robots, simply by virtue of their unpredictability.
It takes approximately 1 hour to make it through – if you survive – with the only real weak point the annoyingly loud and overpriced bar set up in the middle of the haunt. So much for immersion!
That said, there are one or two moments of genuine fear and awe, particularly when things slow down and the lights begin to play tricks with your eyes. I scared the hell out of someone simply by hiding behind one of the props where we were sure nothing was lurking. It was the best fright of the night.
Horror fans will also want to check out the related Zombie Apocalypse "escape room" experience, just down the street in, of all things, an abandoned dental college. Featuring over 30 live performers and 20 rooms of terror – not to mention a particularly grim and highly popular zombie theme – the Zombie Apocalypse is definitely not for the faint of heart.
Combo tickets are available to attend both Casa Loma and Zombie Apocalypse – though not on the same night. Your heart couldn't stand it.
*
Buy tickets for Casa Loma Legends of Horror and Zombie Apocalypse here. On now until October 31, 2023.