For our latest road trip post from Toronto we visited the town of Stratford, Ontario, known for its Stratford Festival, its galleries and of course being the birth place of Justin Bieber.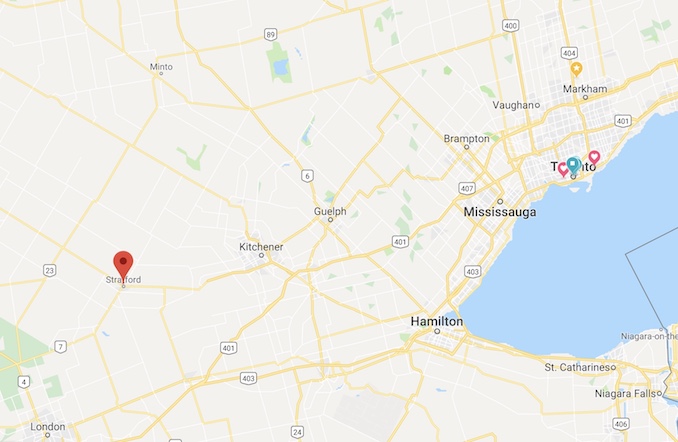 Stratford is totally doable in a weekend. Located less than 2 hours East of the city, there are many theatres, art galleries and museums one can check out over a 2 day period. To get there, we accessed a VW press car that hasn't even hit the Canadian market yet, the Volkswagon Arteon. You can also get to Stratford by bus and train but for this column we usually feature a car as well.
Sleek and stylish, this 4-door luxury sedan is as fast as it is fashionable. With a design that signals speed and a luxurious white/grey interior, this car is great for someone who wants to look fast with class. It was the perfect car for our trip to Stratford. We loved the all-wheel drive on the highway and country roads and the massage seats are great for a long trip.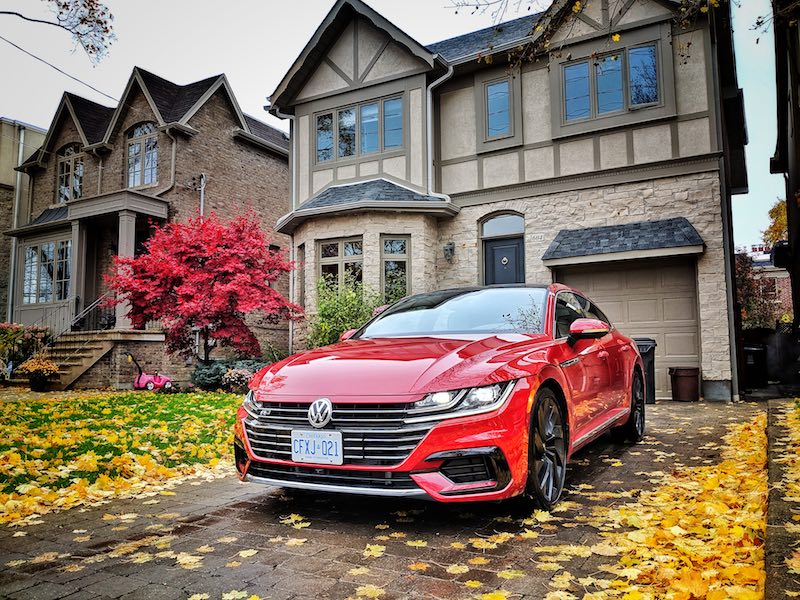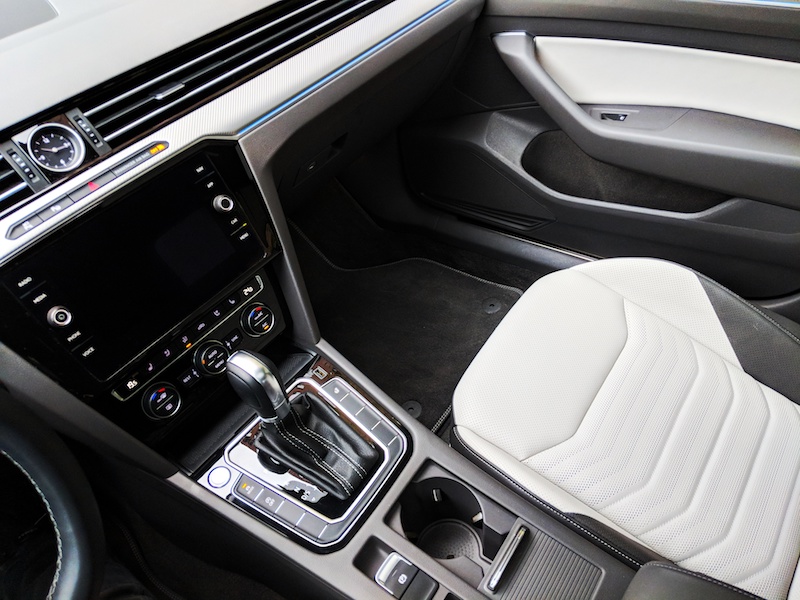 Before leaving Toronto, we knew we wanted to focus on the art and history attractions of Stratford. Theatres, art galleries, and museums are in abundance here. These are our suggestions for your trip.
Theatres in Stratford
Stratford Festival
Stratford Festival is North America's largest repertory theatre festival. It features plays by William Shakespeare and other famous playwrights each season from April until October at various theatres throughout Stratford, Ontario, Canada.
Avon Theatre
Located at 99 Downie Street in the heart of downtown, this one-time vaudeville theatre has been renovated but still contains its old world charm.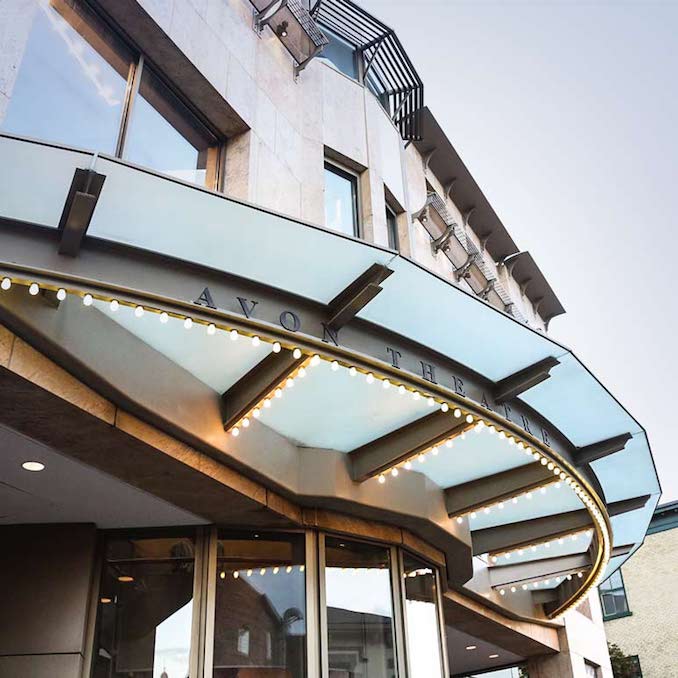 On the orchestra level of the theatre, they offer special access seating for those with accessibility issues. However, this location has limited parking spaces and Special Access seating spaces are located on George and Downie Streets.
Tom Patterson Theatre
Placed right beside the banks of the Avon River at 111 Lakeside Drive, the Tom Patterson Theatre has created new seating plans in 2016, giving a better experience for the audience.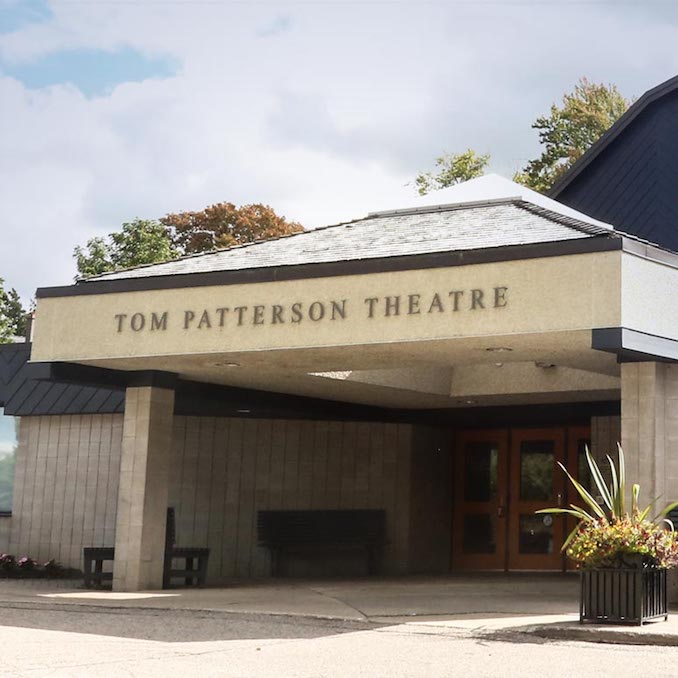 The theatre has special access seating at aisle 6 just a feet away from the stage. On a first come first serve basis, limited free parking, including special access spots are available beside the theatre and nearby the Allman Arena.
Studio Theatre
Located in downtown Stratford at 34 George Street East, the Studio Theatre opened in 2002 for their 50th season celebrations of the Stratford Festival.
On the main floor, the theatre has special access seating available not far from the stage.
Art Galleries in Stratford
Gallery Stratford
Since 1967, Gallery Stratford, one of Ontario's longest operating public art galleries, has been a significant contributor to the cultural heart of South-western Ontario. Gallery Stratford provides with changing exhibitions of contemporary visual art, and has a mission with a focus on regional and Canadian Art. They strive to engage the public, create conversation, and offer special opportunities for education, exploration, and interactive learning.
Gallery Stratford is located in the city's historic former pump house, a five minute walk from Stratford's Festival Theatre and the Avon River, surrounded by attractive parkland with outdoor sculptures connected through a map of pathways. The gallery has three exhibition spaces, a community studio, and a Gallery Shop.
Shane Norrie Contemporary
Located in Stratford, Ontario, one block south of Ontario Street, Hwy. #8, Shane Norrie Contemporary is a commercial space and working studio. Their focus is to provide the public with quality fine art and fine craft created by experienced and emerging artists of Canada. With over 20 years of experience working, Shane and his team choose each piece with new and established collectors in mind. They do their best to ensure quality and to show the artist's clear vision and being a representative of their body of work.
Koolen Fine Arts
Koolen Fine Arts cater to individual collectors and corporate clients in building and managing their fine art collections. Their collections include Canadian art history, original works by the Group of Seven, art appraisal, and art restoration services. They clean and restore oil paintings on canvas or wood, fine frames, works on paper such as watercolour paintings and prints, as well as repairing sculpture, porcelain, or fine wooden objects.
Attractions in Stratford
Gerard Brender a Brandis – An Artist's Cottage
A visit to the home and studio of Gerard Brender à Brandis for many regular visitors to Stratford, is a tradition. It is a chance to see one of the most beautiful houses in the city. Also, they can see the current works of an artist who has been engraving and carving small and intensely precise and detailed wood blocks for over fifty years. Individual framed and unframed prints from his blocks are displayed in the parlour, while his work in progress can be seen in the studio. In addition to his handmade books, a few watercolours, small oil paintings along with there are reproductions of his wood engravings offered for sale.
Stratford City Hall
The original town hall was built in 1856 however, has been destroyed by fire in the 1897. The original town hall incorporated space for market stalls and other stores, in addition to providing space for a concert hall, police station, fire department, and council chambers.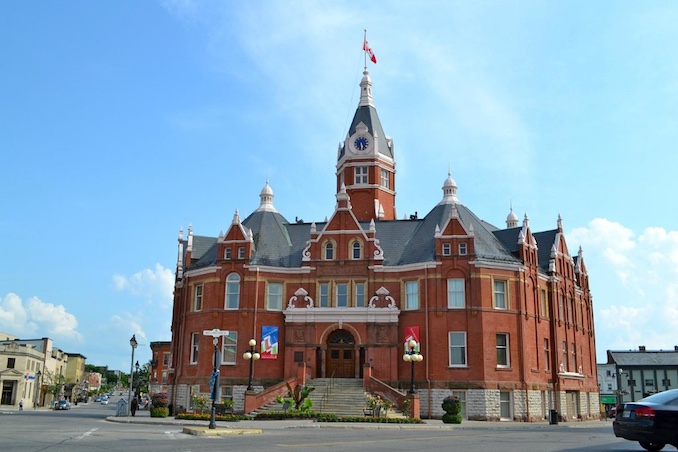 There has been a competition held for the new design of a new city hall, with having two winners announced. One of the winners incorporated the remains of the previous structure and the other winner for a wholly new building. The second one was selected, and the building was completed in 1900. The building was designated as a National Historic Site of Canada in 1976.
Canadian Baseball Hall of Fame
The Canadian Baseball Hall of Fame was founded in 1983 and used to be at the Exhibition Place in Toronto and later moved to Ontario Place theme park. In 1994, the museum moved to St. Mary's, Ontario, just outside Stratford.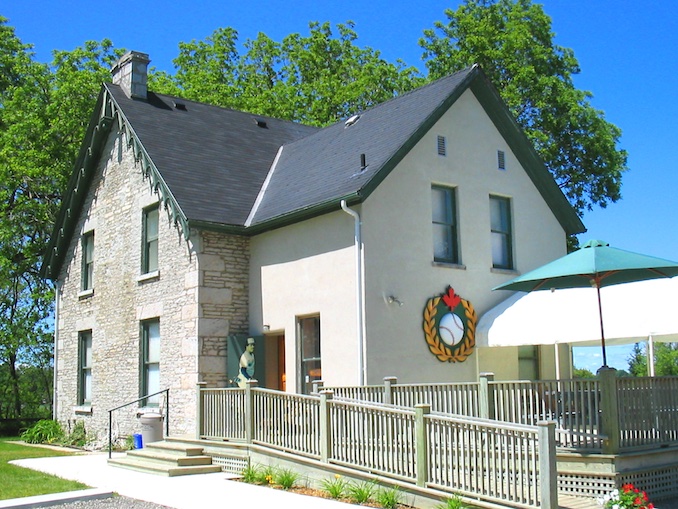 The Hall of Fame and Museum is dedicated to preserving and containing Canada's baseball heritage which dates back to June 4, 1838, when a game which closely resembled today's game of baseball was played in Beachville, Ontario.
Shakespearean Gardens
The Perth County Courthouse, and the oldest double-arch stone bridge in Ontario, framed by a pergola, this little attraction contains 60 varieties of herbs, flowers, and shrubs, all familiar to Shakespeare's contemporaries, and mentioned in his plays.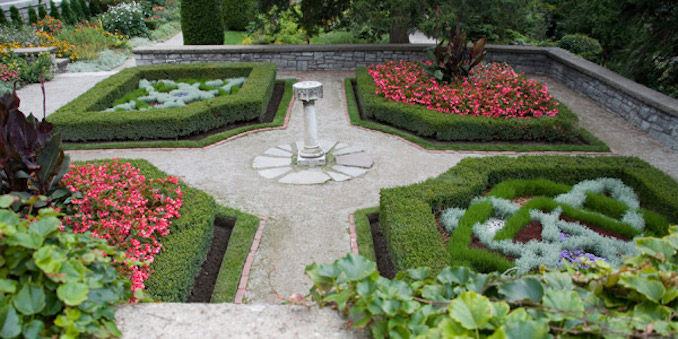 Wander through knots of blooms bordered by thrift and boxwood.  Enjoy the fragrant rose gardens along the stone walls, and then rest on iron benches in this sanctuary along the river bank.
The Stratford Perth Museum
Just West of Stratford, Ontario a curated collection of over 20,000 artifacts celebrating the rich history of Perth County is located 7 acres of scenic rural property. Recent displays include the Stratford Festival exhibit: To the Victor, the Spoils; My Corner of the World quilt exhibit; Lion, Witch and the Wardrobe exhibit; Perth Regiment exhibit and many more.
Stratford Antique Warehouse
Stratford Antique Warehouse is located on 2977 Forest Road, Stratford, Ontario. This year marks the 16th anniversary of The Stratford Antique Warehouse.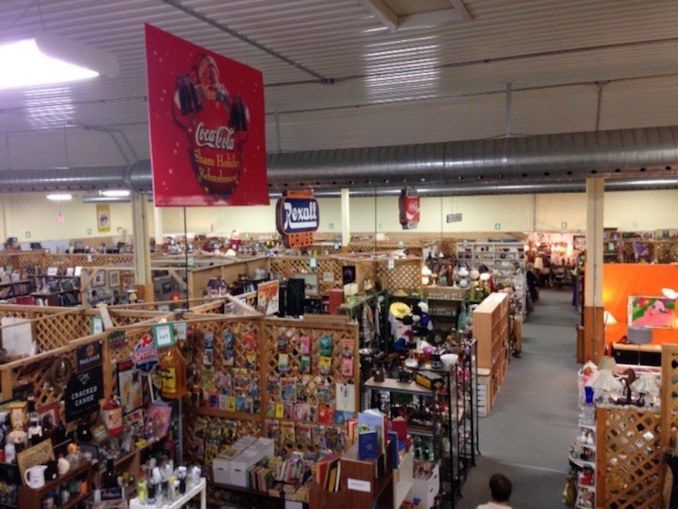 This 22,000 square feet of well-lit, carpeted, climate controlled, easy access space make sure of the ease of movement and comfort throughout. They have an collection of interesting antique, collectible, and vintage merchandise with fresh stock arriving daily.
For more information on the VW Arteon visit their website.
For more information on Stratford, visit their tourism website.