Whenever you travel to a new place, one of the first things that you'll want to do is find some good places to eat. Of course, if you're traveling to a big city or popular tourist destination, there will probably be plenty of restaurants to choose from. However, finding a good place that's not overpriced and offers an authentic local experience can sometimes take time and effort. If you want to get the most out of your dining experience while traveling, here are some top tips for choosing a place to eat: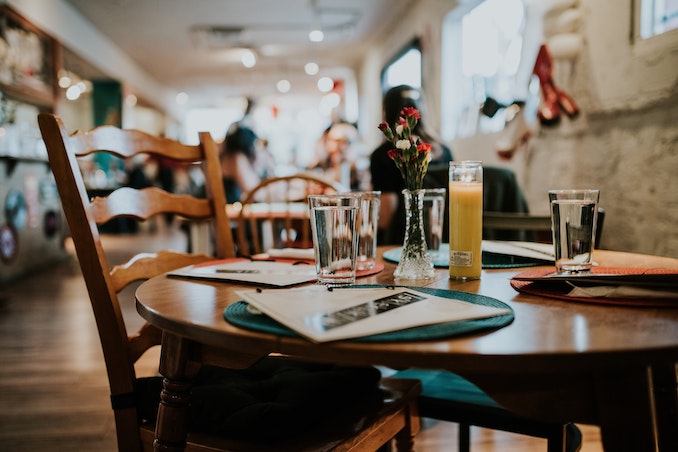 1) Decide What Type of Food You Want
When it comes to food, there are endless possibilities. You can choose from a wide variety of cuisines or stick with a particular type of food such as Italian or Mexican. However, one of the most important things to consider when choosing a restaurant is what type of food you want. Suppose you are traveling to Illinois; you can check out the best restaurants in Addison, IL, to get familiar and comforting food. Some restaurants specialize in certain types of food, such as steakhouses or seafood restaurants. 
So, if you're in the mood for a juicy steak or tender fish filet, research and find a restaurant that specializes in what you're craving. Just remember to take your tastes and dietary restrictions into consideration as well. For example, if you're a vegetarian or vegan, you'll want to ensure that the restaurant offers plenty of options.
2) Consider Your Budget
Before you even start planning your trip, it's a good idea to sit down and figure out how much money you can afford to spend. This will help you narrow your options and make finding affordable flights, hotels, and restaurants easier. When choosing a restaurant, this means looking for places that offer good value for the price. For example, you can eat at an inexpensive local cafe instead of a high-end French bistro.
3) Check Ratings and Reviews
No matter where you travel, it's always a good idea to look up restaurant ratings and reviews online before making your final decision. This will help you understand what to expect from different restaurants and identify potential issues that may be obscure from the outside. Try to read reviews from people with similar tastes and dietary restrictions. This will give you a more accurate representation of what to expect when you visit the restaurant.
4) Consider the Location and Ambience
When choosing a restaurant, it's important to consider the location and ambiance. If you're traveling with friends or family, consider finding a place that offers a lively atmosphere where everyone will have fun. Alternatively, if you're eating alone or prefer a more intimate setting, look for a quiet, relaxing restaurant away from the city's hustle and bustle. The key is to find a place that offers the right balance between great food and an enjoyable atmosphere.
Choosing a good place to eat when traveling can be challenging, but it's definitely worth the effort. By following these tips and doing your research ahead of time, you'll be able to find a restaurant that offers great value for your money and is sure to satisfy all of your food cravings.