Heryka Miranda (she/her) is a Guatemalan-American dance artist, creator, and facilitator living and working in Hamilton and lands governed by the Dish With One Spoon Wampum for 16 years. She brings her talents and years of experience with multiple forms of dance and expressive arts therapy into community and heart-centred relationship building from a place that sees the artist in everyone. Heryka works as a choreographer, healer, teacher, and performer and collaborates with migrant farmworkers to facilitate the telling of their own stories of land and place. She is also a devoted friend, partner, and dog parent.
-Written by Caitlin Craven, artist collaborator and dear friend.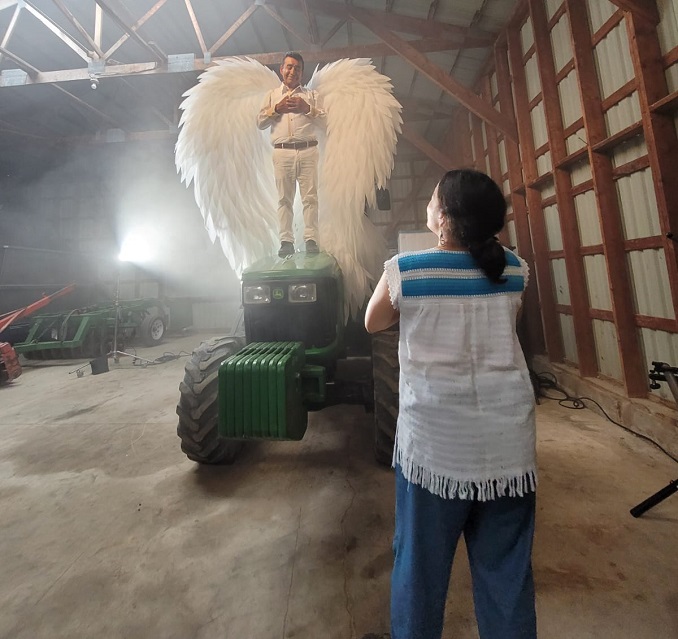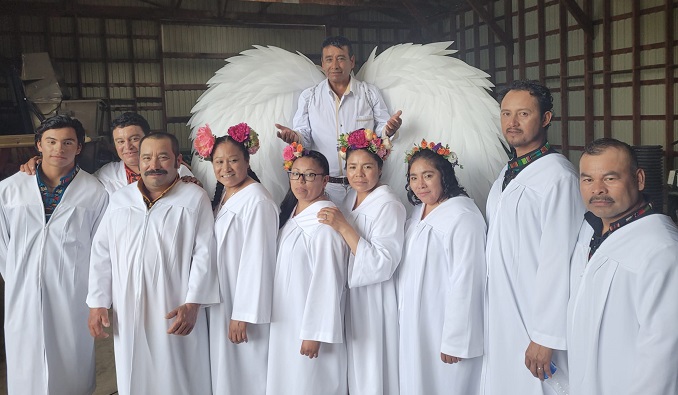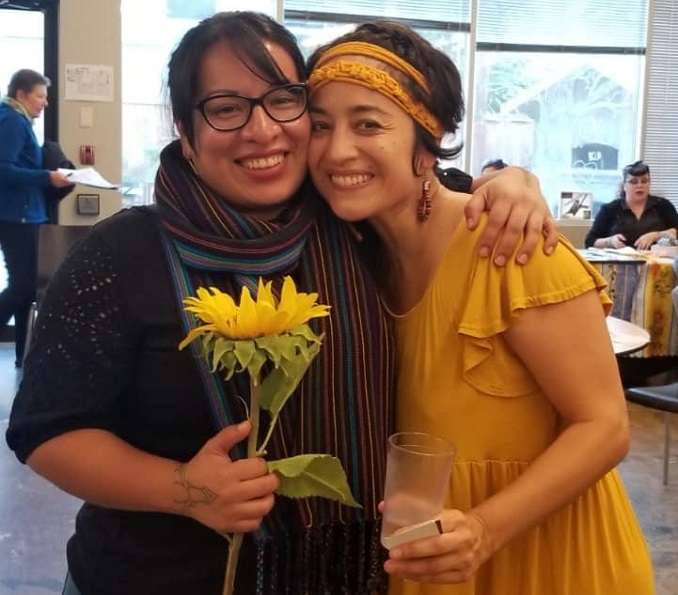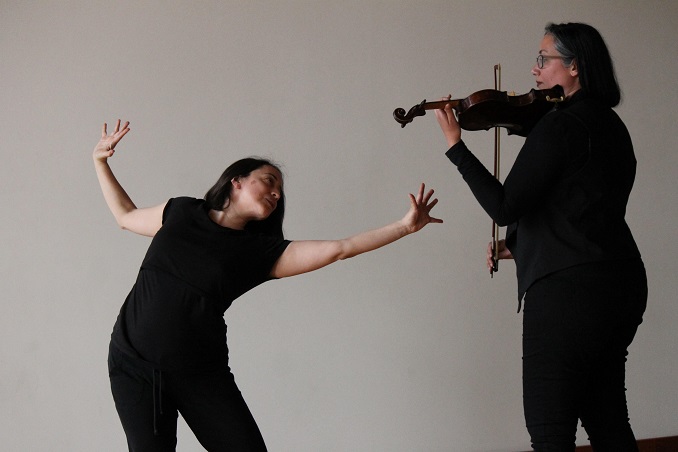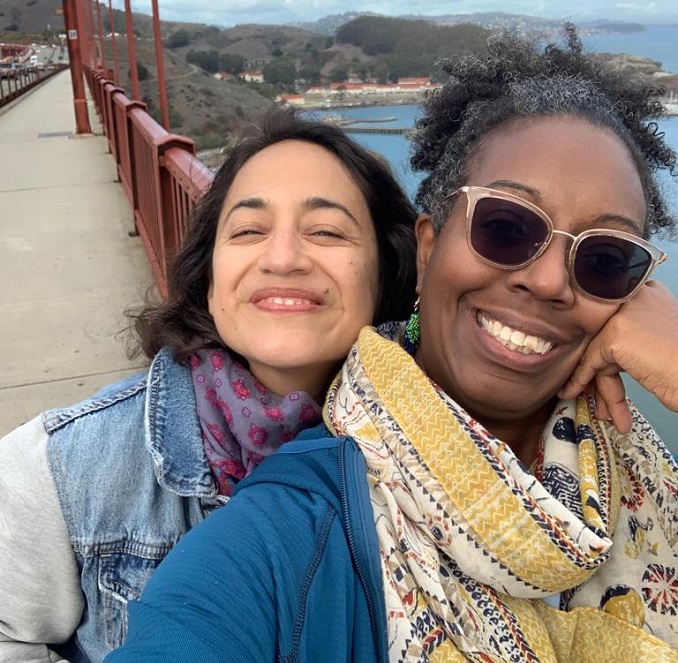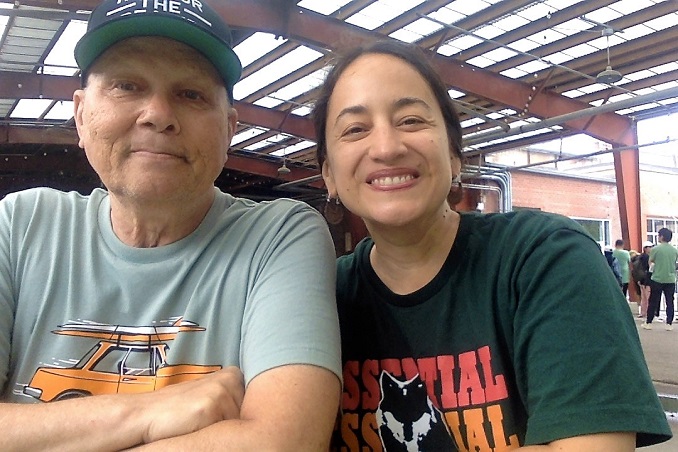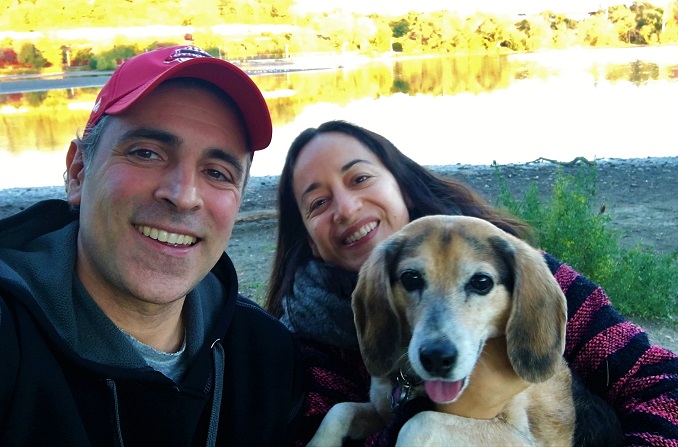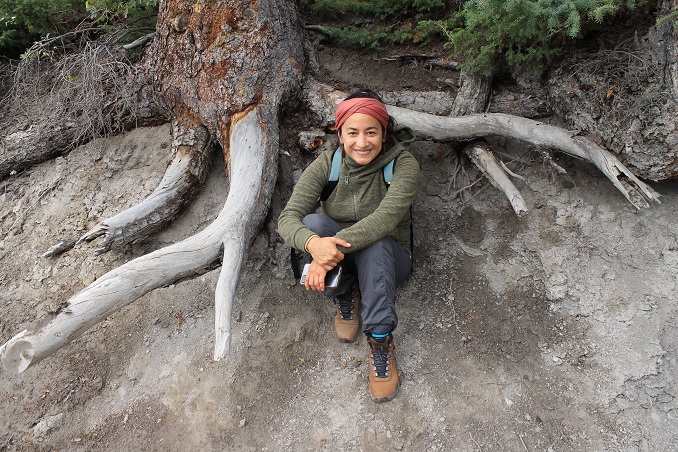 ***
Which 'hood are you in?
I live in Ward 3, which is part of the Landsdale neighbourhood in Hamilton, ON. Ward 3 is an urban ward situated in the lower city of Hamilton below the Niagara Escarpment.
What do you do?
I create meaningful experiences with people who are interested in exploring the artist that lives within. I do this through a mindful movement practice that I call 'The Dance Inside'. The approaches are based on my years of lived experience in improvisation and play, imagery and poetry, ecological land dance and creative movement; and therapeutic dance practices. I believe in creating meaningful moments (magic) through the power of igniting the imagination, using the vast (often untapped) resources of our bodies in relationship to each other and to our diverse environments through the expressive arts. I aim to bring the power of dance to cultivate a greater sense of understanding, harmony and compassion to traditional and non-traditional community spaces of learning and gathering, including migrant farm worker labour camps, gardens and forests; and community-based organizations. In the past three years, I have collaborated with Aeris Körper and Dreamwalker Dance company to deliver engaging and accessible movement wellness workshops using a 'Conscious Bodies' community practice methodology, created by Andrea Nann. I joined forces this year with violinist Caitlin Craven to co-create and offer 'strings and movement'
community wellness workshops. I also facilitate cross-cultural skills development using arts-based pedagogy and embodied approaches as an instructor in the Faculty of Education at Brock University and the Faculty of Health Sciences at McMaster University.
What are you currently working on?
I am honoured to be collaborating with beautiful people from a heart-centred place of connection and creation. I am currently one of the choreographers working with the Kaeja Dance's Porch View Dances (PVD) 'Real People Dancing in Real Spaces' in Toronto -an annual award-winning community dance event that engages everyday people as creators, storytellers, and performers– many of whom have never danced before. As part of the PVD, I am collaborating with Jim Adams, aka 'Many Hats' a multidisciplinary Indigenous artist and educator who is courageously exploring the themes of relationship, erasure and resilience, through honouring traditional teachings, stories and ceremony.
I am collaborating with Farrah Miranda, an interdisciplinary artist whose artworks emphasize the power of ordinary people to enact change. We are collaborating on a movement and music video as part of an upcoming installation featuring Mexican Migrant Farm Workers who temporarily work and live in the Niagara Region. I am collaborating with Maria Montejo from the Mayan Popti Indigenous community of Guatemala, a powerful healer and educator on Indigenous ways of life and practices. We are giving life to a dance seed entitled 'Heart of Sky, Heart of Earth' that we
hope to share in the future. Porch View Dances runs from Aug 9 to 13. Learn more here.
Where can we find your work?
Instagram | The Arty Crowd, Hamilton's New Art Hub | Contact