Marco Tallarico, Canadian-Italian entrepreneur, is hoping to revolutionize the culinary scene in Canada with the launch of his online fine foods grocery store, Truffle Kings.
Truffle Kings is a new online marketplace that offers a treasure trove of high-quality olive oils, vinegars, and truffle-infused fine foods. Of course, they also offer truffles, which are priced at market value and can be reserved now on the brand's website.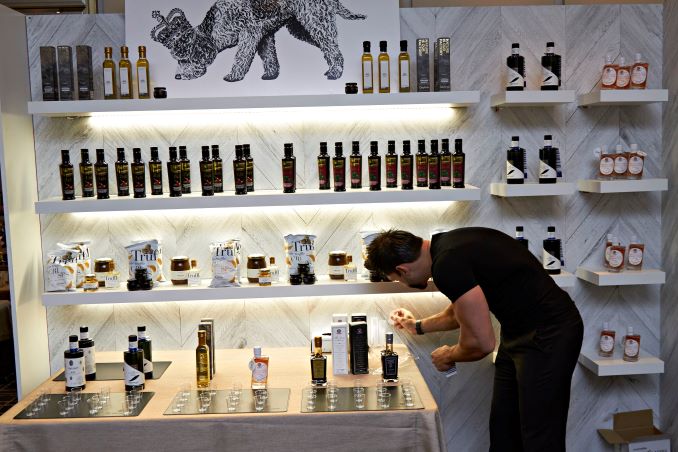 The marketplace offers a vast range of products from five regions in Italy, ensuring that consumers and businesses can explore and relish the best Italy has to offer. From the Umbria region, Geofoods produces fresh truffles, along with truffle-infused products like Pearls, Dust, Vinegars, and Crisps, priced from $4.99 to $2,000 CAD. The vinegars are from Malpighi, one of Italy's oldest Vinegar houses based in Modena, with prices ranging from $17.99 to $49.99 CAD. Award-winning olive oils from Marina Palusci and Fratelli Pugliese originate from Abruzzo and Calabria, respectively and are priced between $19.99 to $59.99 CAD. And for coffee enthusiasts, Truffle Kings is in partnership with Lavazza, a company founded in Turin.
Motivated by his summers spent in Sicily and Calabria, Marco decided to fulfil his long-held dream of bringing Italian culture and quality to his homeland of Canada. He partnered with reliable, family-run southern Italian brands that would showcase the highest quality of the ingredients.
Marco shares that "Truffle Kings aims to educate consumers on the true essence of Italian fine foods." Speaking about the booming global truffle industry, Marco highlights the importance of keeping the Italian culture alive and preserving the unique culinary traditions. "The brand is a tribute to the long-established family companies that have played a significant role in shaping Italian culture for centuries," says Tallarico.
In the near future, the Truffle Kings team plans to branch out the ways in which they promote Italian heritage and fine foods. The marketplace is planning to conduct a live show publicizing the brand's assortment of world-class products, together with an entertaining and informational component about authentic Italian cuisine in the latter half of 2023. From delivering specialty favourites and ingredients to complementing your beloved dishes, Truffle Kings intends to create a delightful dining experience. Stay tuned on their website as more brands and products will be added in the coming months.