The legendary musician and songwriter Sting will star in the Canadian Premiere of his critically acclaimed musical The Last Ship, announced by Mirvish Productions early this morning.
This new production, which has music and lyrics by Sting, had a sell-out run at Newcastle's Northern Stage and has recently completed a 12-week run in the UK & Ireland, will arrive in Toronto in the spring of 2019.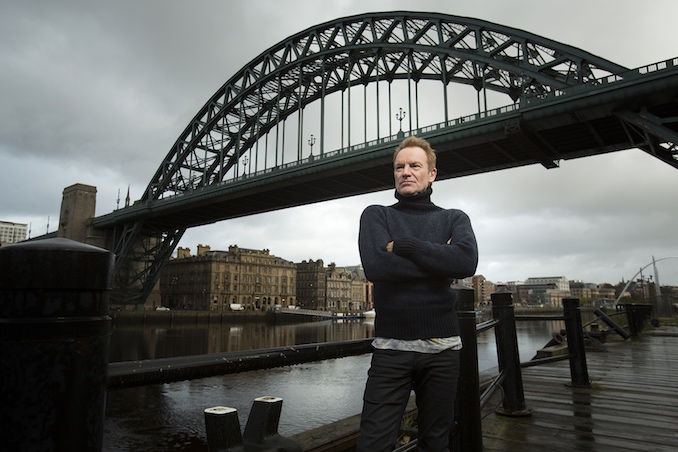 The Last Ship was originally inspired by Sting's 1991 album The Soul Cages and by his own childhood experiences, tells the story of a community amid the demise of the shipbuilding industry in Tyne and Wear, with the closure of the Swan Hunter Shipyard.
When a sailor named Gideon Fletcher returns home after seventeen years at sea, tensions between past and future flare in both his family and hiss town. The local shipyard, around which the community has always revolved, is closing and no-one knows what will come next, only that half-built ship towers over the terraces. With the engine fired and pistons in motion, picket lines are drawn as foreman Jackie White and his wife Peggy fight to hold their community together in the face of the gathering storm.
Sting will play the role of shipyard foreman Jackie White in the Toronto engagement.
This personal, political and passionate new musical from multiple Grammy Award winner Sting, is an epic account of a family, a community and a great act of defiance. The musical features an original score with music and lyrics by Sting as well as a few of his well-known songs including Island of Souls, All This Time and When We Dance.
The production is currently scheduled to sail into town in a limited six-week engagement from February 9 to March 24, 2019. More info through mirvish.com.