Toronto's award-winning Tasty Tours offers the Ultimate Chocolate Tour. A most delicious way to explore Toronto and discover the city's food scene. The Saturday afternoon tour visits chocolate makers and stores in the downtown area; the tour starts on King Street, moves up to Queen West and ends on Dundas Street West taking you through Trinity Bellwoods public park.
At each stop, tour guests are invited to sample sweets and are entertained with chocolate making demonstrations and conversation with owners and chocolate makers. The tour is ideal for people who work and live in Toronto and the GTA and want to discover more about the city. And it is also great fun for visiting family and friends. Tasty Tours has guests from all over the world ~ special occasions are a great fit for the tour, such as mother-daughter outings, bachelorette parties, birthdays, and anniversaries.
The 6 Tour Sweet Spots!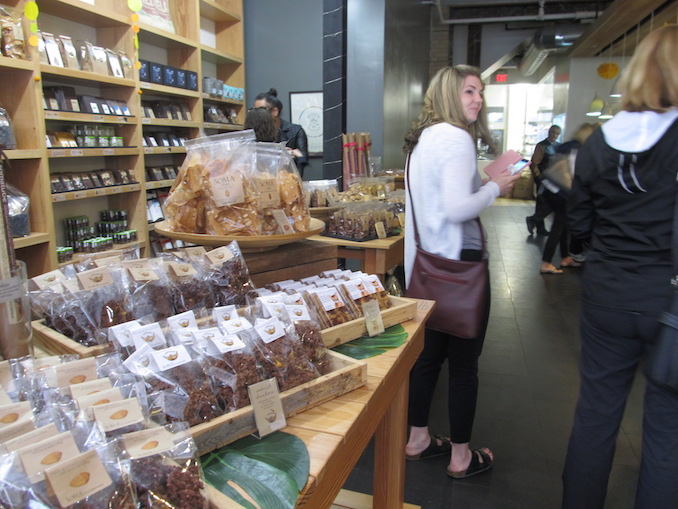 Soma Chocolatemaker, 443 King Street West near Spadina
Soma has two shops and a factory in Toronto and is all about taking the bean to bar; Soma imports high quality beans and processes their chocolate locally. Tour taste highlight: 70 per cent cacao chocolate from Vietnam, Tien Giang; and the best dark chocolate in the world from Venezula, Porcelana. Soma key characteristic: exclusiveness. https://www.somachocolate.com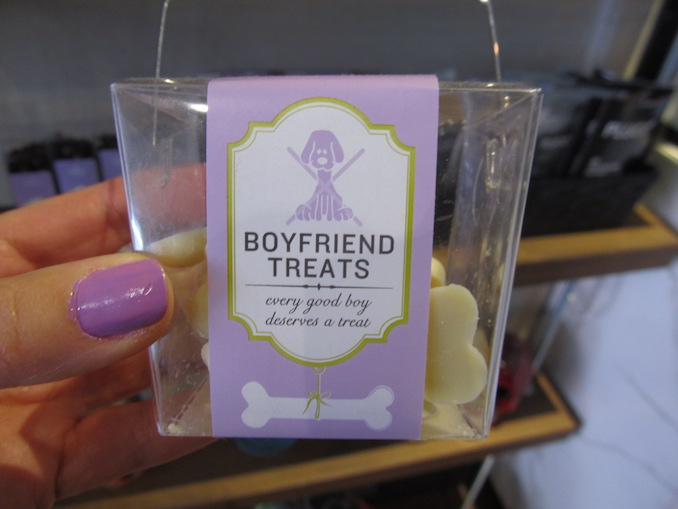 Death in Venice Gelato, 536 Queen Street West
This gelato shop makes their sweet offerings from scratch on-site. Death in Venice creates seasonal gelatos using local fruits and chocolate that are organic and fair trade. The gelato is low in sugar because of the natural fruit sugars. Vegan options are also available. Tour taste highlight: blueberry chocolate and sherry gelato. Death in Venice key characteristic: sustainability. http://www.deathinvenice.ca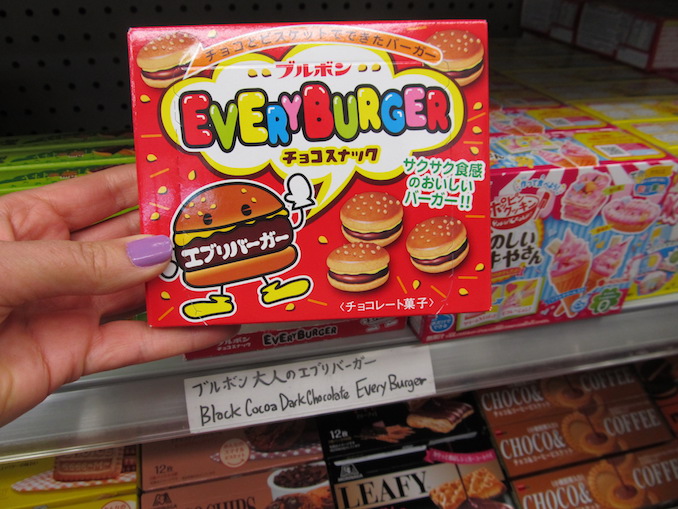 Sanko, 730 Queen Street West
Sanko is perhaps most well known for the colourful mural that marks its location on Queen West; it features a beaver, origami images, koi fish and a classic Japanese bridge plus more. Sanko is basically a Japanese convenience store with crazy snacks and imports. Tour taste highlight: mini KitKat flavoured with sake. Sanko key characteristic: novelty. http://toronto-sanko.com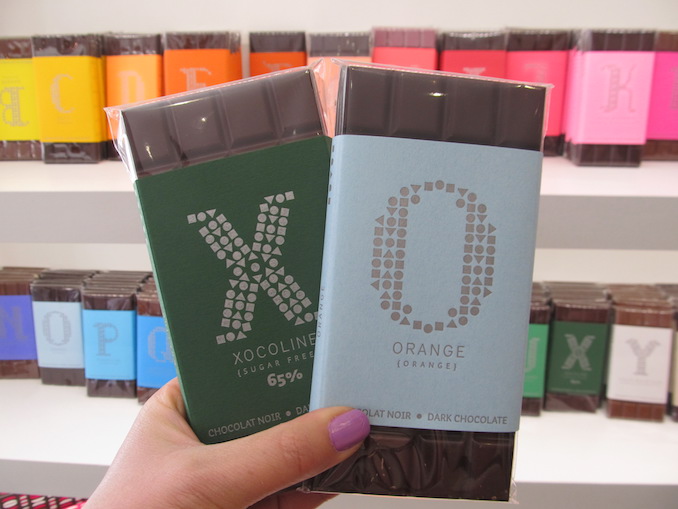 Nadège Patisserie, 780 Queen Street West near Trinity Bellwoods Park
Nadège had so many sweets on offer; from their own line of chocolate bars, macarons to pastry and cakes. The bars incorporate the ABC's of the alphabet to advertise their flavours. Tour taste highlight: the variety of chocolate bar flavours including green tea, Parmesan, banana, hibiscus, and pop rocks! Nadège key characteristic: panache. http://www.nadege-patisserie.com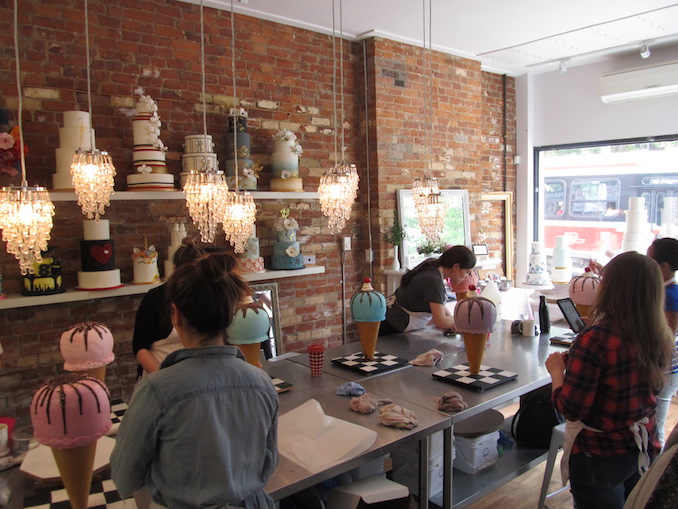 Le Dolci, 1006 Dundas Street West, at top end of Trinity Bellwoods
This location had a bit more cake and cookies than hard chocolate. Le Dolci is essential a bake shop and culinary classroom. The tour encountered a class making giant sized ice cream cone cakes! Tour taste highlight: scrumptious macarons. Le Dolci key characteristic: creative baking. https://www.ledolci.com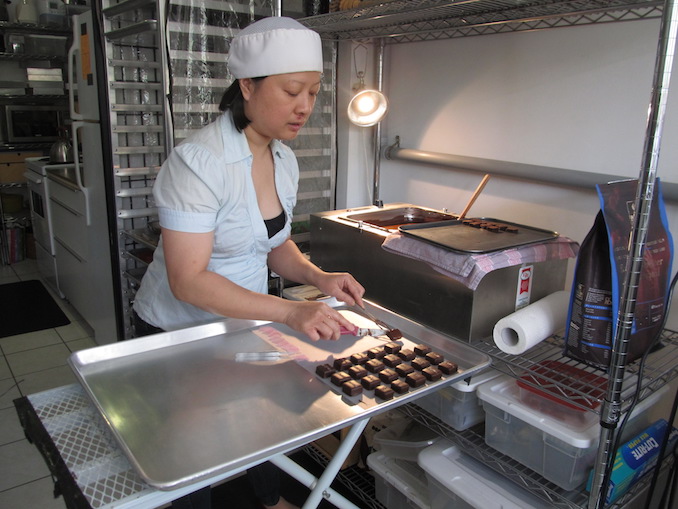 Odile Chocolat, 829 Dundas Street West
Odile is your one-stop truffle shop, and you can watch the truffle making process in-house if you arrive at the right time of day. Chocolate treat making is a creative passion at Odile; one truffle takes two days to prepare. Tour taste highlight: Odile flavours are made from natural infusions that are created from scratch on-site including ice wine, raspberry vinegar, and caramel lavender. Odile key characteristic: craft blended with innovation. https://odilechocolat.com
FYI! The tour is vegetarian, and can be made entirely gluten-free as well as partially vegan. Nut-free options are available. Other restrictions may be accommodated on a case by case basis. You just need to make the request and check with Tasty Tours in advance.
The tour is every Saturday, from 1:00 pm to 4:00 pm.
For booking and to find out more about the Ultimate Chocolate Tour visit their website.