As one of the chefs at the heart of Quebec's culinary scene for over 35 years, award-winning chef Daniel Vézina has nowhere to go but up, and that's exactly where he's going. Thanks to Vézina's new partnership with Air Transat, Club Class and Economy Class passengers can now eat Vézina's gourmet meals as they travel.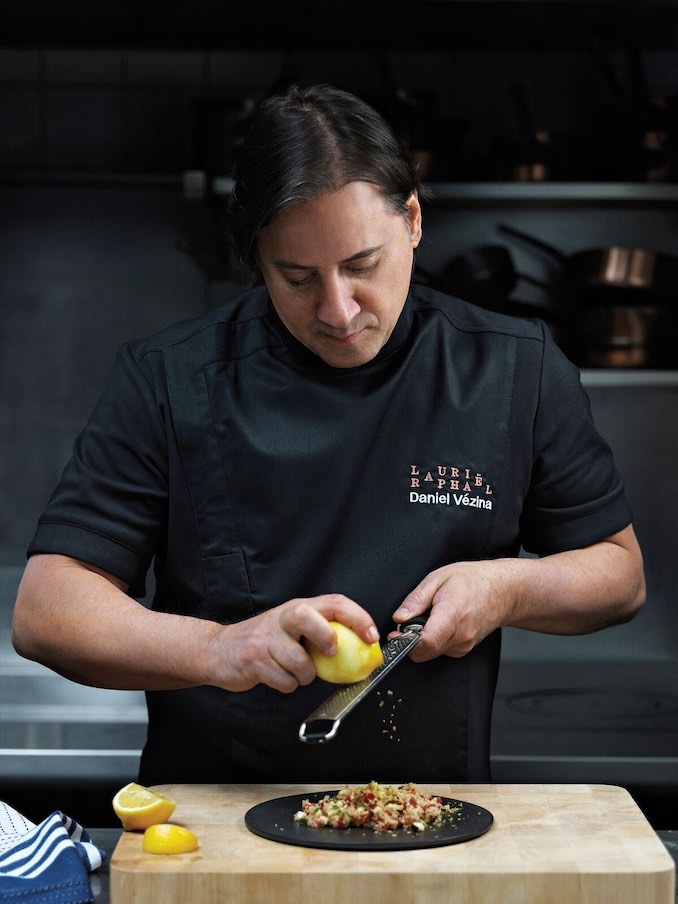 "I am elated to be collaborating with Air Transat in this exciting challenge: introducing the flavours and presentations that characterize my cuisine into the flight experience," says Daniel Vézina, whose dishes will rotate seasonally, and can be pre-ordered through the Air Transat booking centre.
The following dishes will be available in Summer 2017:
Chicken ragout with lemon zest and seasonal vegetables.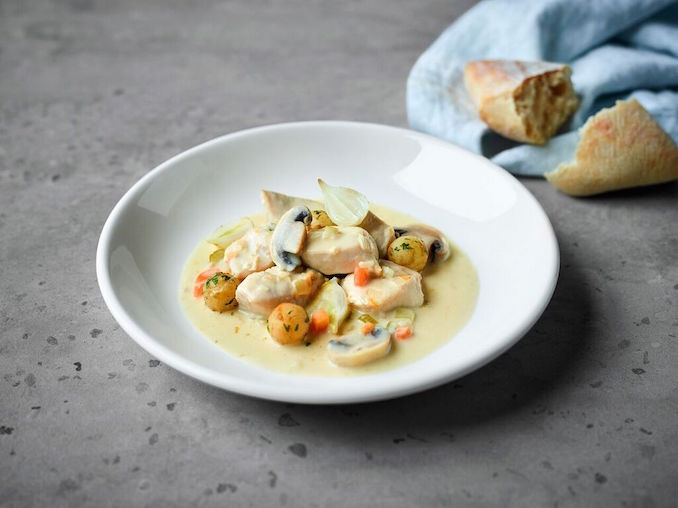 Duck confit lasagna with spinach and a sherry and foie gras emulsion.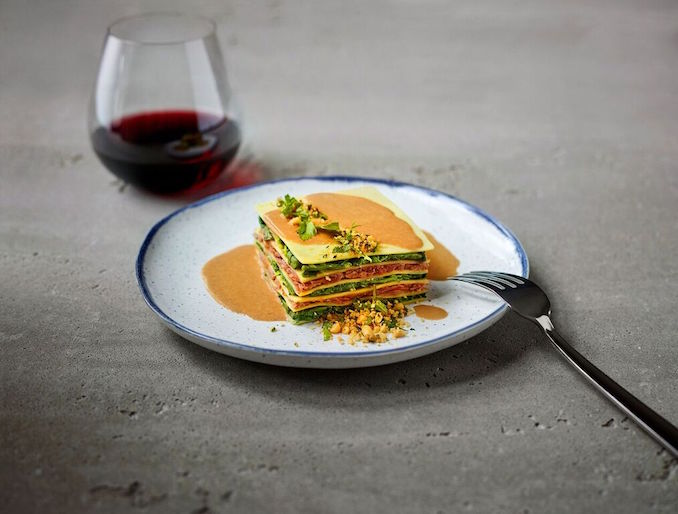 Braised leg of lamb with spices, maple syrup and Indian vegetable curry.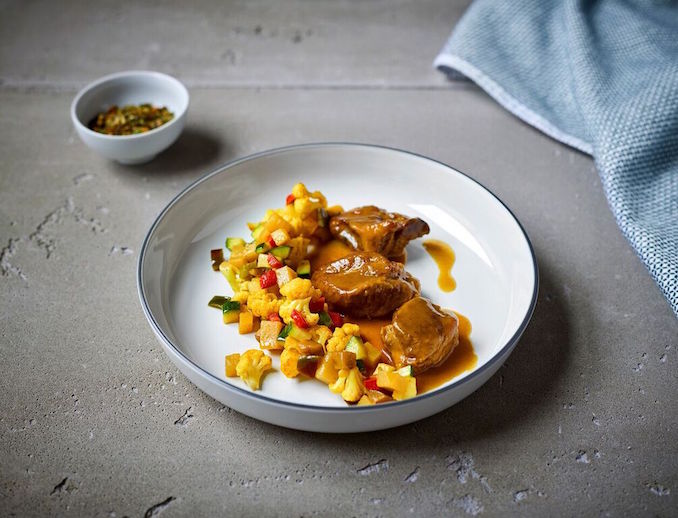 Sweet potato gnocchi with red wine bolognese, spinach pesto and Parmesan shavings.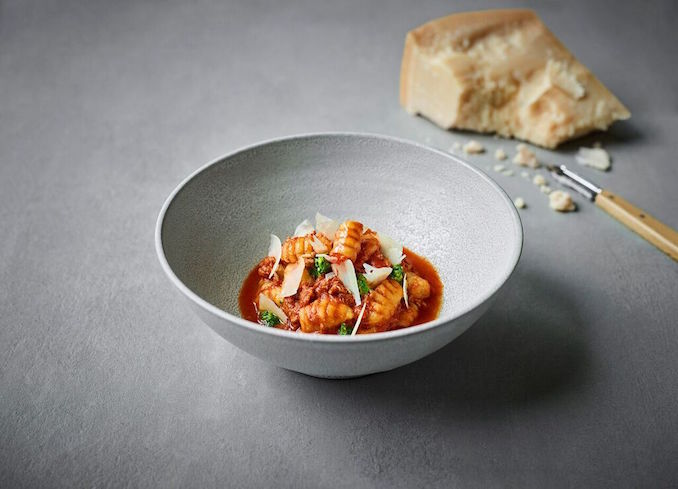 Vegetarian moussaka with grilled vegetables, creamed goat cheese, tomato and red pepper coulis.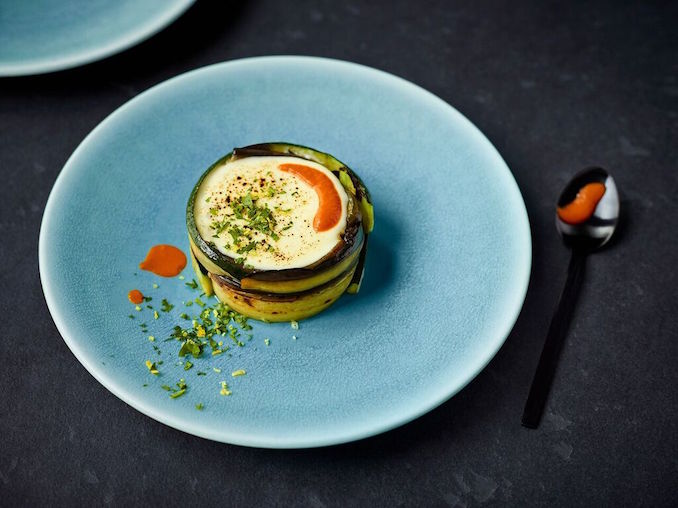 Vegan risotto with rice cream, red pepper coulis and diced root vegetables with fennel.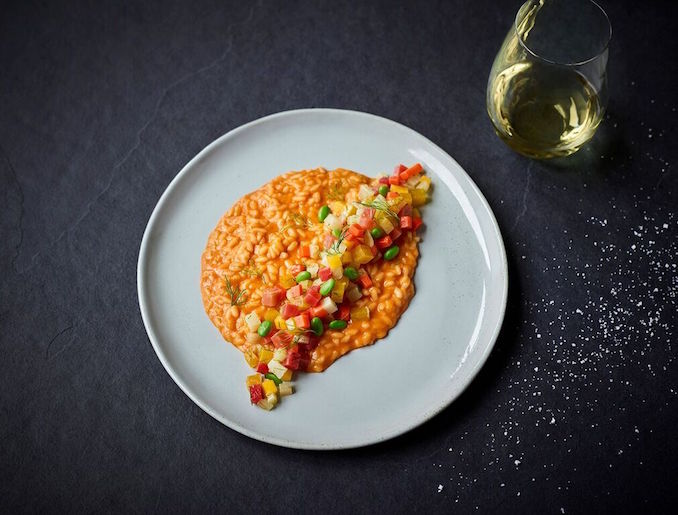 Since 2011, Air Transat has consistently been ranked number one in North America for energy efficiency. Likewise, Vézina's culinary practice is one characterized by responsible cooking, and the reduction of food waste.
Nevertheless, adapting premium ingredients to an in-flight menu have been challenging. Vézina worked closely with airline food experts to ensure that all meals would retain flavour through the freezing and defrosting process, while also adjusting his cuisine in light of how food tastes different at high altitudes.
More details about the Chef's Menu by Daniel Vézina are available at www.airtransat.com.