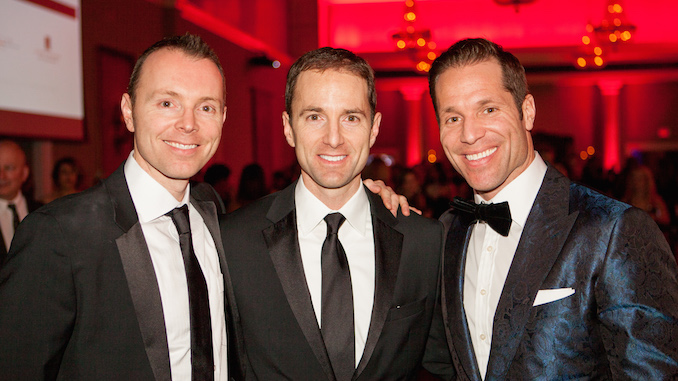 The motionball Toronto gala in support of Special Olympics Canada is taking place this Friday, February 5th. The 15th edition of the Toronto chapter is set to be the best yet, raising more money and having a bigger show than ever before.
Last year, we interviewed Paul Etherington who is one of the founding brothers of motionball about his history. This year, I thought I would find out a bit more about the man behind the philanthropy and discover his Toronto.
Learn more about motionball through their website – http://www.motionball.com
How is this year changed from last year?
A lot has changed since last year! The gala sold out 3 days faster, we have almost double the amount of entertainment, we've invited double the amount of Special Olympics athletes to celebrate and plan to raise a minimum of $50,000 net more than last year. All of these changes will mean an overall better experience for the participants plus more funds and awareness raised for Special Olympics.
How did you come up with the theme this year? What Should we wear?
Every year the team has a lot of fun determining what the theme should be and this year we came up with "a Night in the Woods" early in the planning stages. The motionball Toronto gala is made up of fun, excitement, mystery and of course décor that completely transforms Liberty Grand, which is why it seemed like the perfect theme to go with! We love having guests dress up for the gala and suggest tuxedos for the men and gowns or cocktail dresses for the ladies.
Tell us a bit about your Toronto.
My Toronto is home! You name it we have it. Toronto is safe, culturally diverse, filled with endless opportunities and is continuously throbbing with excitement and energy. It's the best city in the world in my opinion.
*** Rapid Fire ***
Favourite coffeeshop?
Homeway
Favourite grocer?
Summerhill Market
Favourite park?
Sherwood
Favourite Ontario Destination?
Georgian Bay
Queen East or Queen West?
I prefer the party in Queen West but the living lifestyle of Queen East.
Blue Jays, Leafs or Raptors?
The Jays
Favourite Toronto based charity other than motionball?
The Pink Party in support of the Canadian Breast Cancer Foundation
Check out motionball in support of Special Olympics Canada this Friday in Toronto.