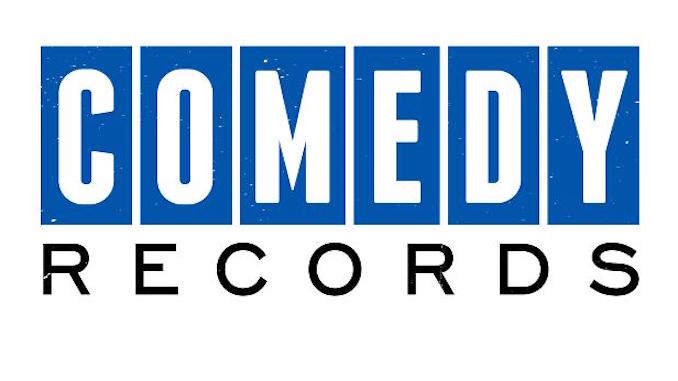 I'm not trying to say I'm the voice of my generation (Childish Gambino is). But I am going to claim right here on record that we're living in a boom right now in Canadian comedy. A time where things just seem so much more… possible. So much more realistic. Like, it doesn't always feel like we're just a bunch of kids at the kitchen table fucking around with Crayolas and construction paper anymore. It feels like we're creating something here as a whole. Something that matters. We're building a scene, and carving out a place for ourselves. And we're making bigger strides to get Canadian audiences to come along with us. I'm not delusional, am I? Is this all real and true, what I've just stated?
You bet your ass it is. And we're pulling no punchlines.
We all know how hard it is to get Canadian crowds and audiences here at home to consume Canadian content. Comedy especially. Admit it, just reading this right now – unless you're already an avid fan of comedy (and I'm holding out hope that possibly you are, otherwise how'd you land here? And if not, welcome!) the moment you read the words "Canadian Comedy" your right brain probably fired up a bunch of tired, pre-loaded images of hockey, and the weather, and Tim Horton's, and hackneyed Brian Mulroney jokes. Does anyone who started doing comedy in the last five years even remember who Brian Mulroney is? That's the wall we're all working to tear down. Because there's SO much more happening behind the scenes that we desperately want you to see.
The truth is, 2016 in the Canadian comedy scene is a gold rush. I shit you not, good reader. And here in Toronto is the very epicentre of it all. In the past 5 years I've been here, comics have flocked en masse from far and wide. Virtually draining out massive pools of talent from comedy scenes coast to coast. From Vancouver, Calgary, Edmonton, Ottawa, Winnipeg, Montreal, Halifax – Toronto's comedy circuit has become a sort of Ellis Island for Canadian comedy. And don't get me wrong, there is TONS of talent still growing and building in those same cities. Local legends, hometown headliners, clubs and cult rooms thriving everywhere. New shows of note popping up every day, it seems. Across the country, it's the Age of the Independents.
See, there's that old adage that Canadian performers have to cut their teeth here on our own soil and THEN make it big stateside before anyone at home knows who they are. And sure, that's still very true. In a large part it always will be. You can't compete with Hollywood. We'd be insane to get into Canadian comedy with fame and money in mind. The past few years alone we've seen some of our best and brightest make the leap to L.A or other parts stateside. Aaron Berg, Kristeen Von Hagen, Christina Walkinshaw, Steph Tolev (who we'll get to again later) Graham Kay, Eddie Della Siepe, Levi MacDougall, David Dineen Porter, Dave Merheje, Georgea Brooks, Michael Harrison… it's an ever-growing list. Former This Hour Has 22 Mins alum Nathan Fielder has a hit on Comedy Central with Nathan For You  (now renewed for a 4th season). And in recent years, Jon Dore is another prime example. Now popping up on comedy series all over the American air (his own Jon Dore Television Show was a cult hit here at home on the Comedy Network). And do you know what I most commonly hear from random people I meet, whenever I mention standup comedy? "Oh man, Russell Peters is the best!". Russell Peters is batting a thousand on the celebrity front here at home, he's early 80s Eddie Murphy as far as most average Canadians are concerned… because he made it stateside, and now we all know who he is. And it always warms the Canadian cockles to hear one of our own mentioned by the mouths of millions.
Comedy is Canada's biggest export to the U.S without a doubt. And that list goes back decades, including some of the biggest box office draws and television mainstays of all time. There wouldn't be a Saturday Night Live without Lorne Michaels. Kids in the Hall either. And most of the comics I'm coming up with, would't be doing this if we didn't watch Kids in the Hall when we were kids ourselves.
They started right here, in many of the same comedy clubs and cult comedy rooms we're coming up in today. They built them. They came first, and made a place for us to call home.
We watched them all growing up. And we're following in much the same footsteps they laid out for us.
But there's something else happening far and wide, something real. Canadian comics are starting a quiet revolution from the stage. Everywhere you look, independent comedy clubs, festivals, tours, TV projects, pilots, rapidly growing BRANDS in Canadian comedy are springing up across the maps. Comics creating our OWN opportunities – giving Canadian audiences content that never existed in this country before. And employing other comics in the process. Slowly, but undeniably, we're creating our own "Comedy Economy". These days, you don't have to kiss the pope's ring anymore – you can build your own church.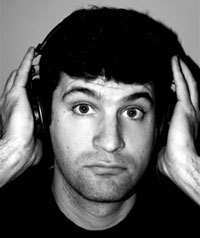 One shining example is COMEDY RECORDS. Founded by a collective that represents a cross-section of this generation's fastest rising (and most respected) comedians, and headed by label founders Barry Taylor and Tim Golden. Comedy Records exists as Canada's ONLY comedy record label. Sketch, standup, hip hop, improv… 100% independent. That's some good, organic free run comedy right there. The real shit. Un-stepped-on. Check out the website – http://comedyrecords.ca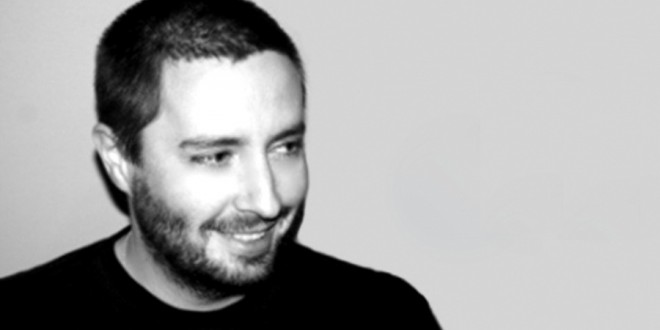 I first met Barry back in 2008 or 2009… or maybe 2010, when I wrote for a few radio stations owned by Corus. I made my home in the Hammer, writing for a local rock station. I'd dick around on the air, doing comedy segments and sketches on the morning show. Showing up on mid-days, in character. Barry meanwhile was working weekends on the air on Y108 (our alma mater). Comedy Records was then an idea in the making. And Barry was a hard working comic already making his way. Six years later, here we are. On the Toronto comedy scene. Me running Canada's own comedy pod network TALKHOLE. And Barry, heading up a label that's now getting traction with comics recording live shows and albums on the New York scene, and as far south as Miami. Check out our piece on last year's South Beach Comedy Festival where the C.R crew recorded a roster of American comics to cross pollinate with Canadian audiences.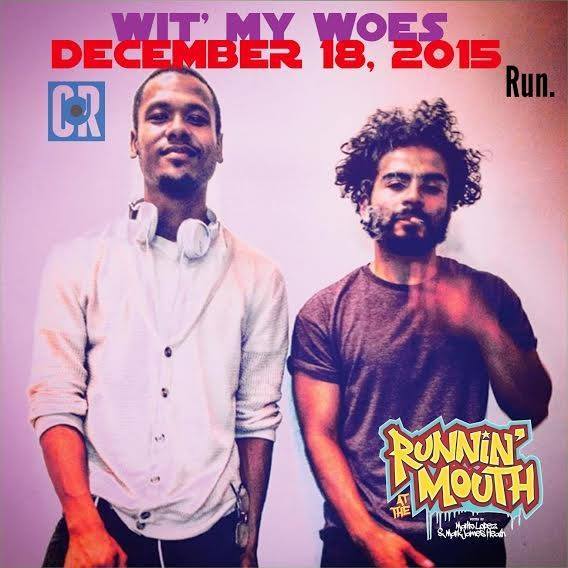 Here at home, recent releases from Comedy Records include a Hip Hop/Comedy Album from the crew behind our own RUNNIN AT THE MOUTH podcast. They rolled it out with a live show at Toronto's cult Social Capital Theatre (aka The SoCap) high above the Black Swan Tavern. By all accounts the show was pure mayhem and madness. A live, late night crunk blend of comedy and hip hop that had every comic on the bill spittin' rhymes and stomping out punchlines like mad MCs!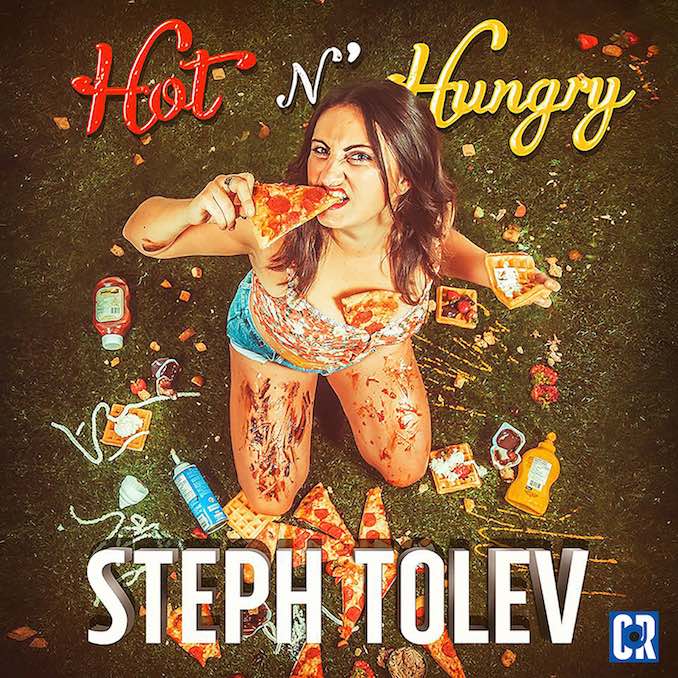 Then we have one of our most recent exports to the L.A scene, Steph Tolev. Her new LP "Hot 'N Hungry" dropped just days after she made the move. As if we all needed a reminder why we loved her so much. One half of the Canadian Comedy Award nominated sketch duo Ladystache (not to mention a CAA winner herself) Steph Tolev is an absolute weapon of mass destruction on the stage. An unstoppable blend of physicality, brutally sharp timing, gross-out storytelling and rapid fire delivery all honed to a diamond head and packed with punchlines she speed-bags out in a trademark voice that sounds forged for a life in comedy (you'll hear it weaving in and out of character on every track and every bit on this album) Steph Tolev is and was one of our finest, and Barry Taylor and company laid it all out on wax. Well, digital wax.
Christina Walkinshaw is another national favorite who recently flew the coup for greener (well, sunnier) L.A pastures. One of my own favorites, I always called her Canada's sweetheart. Sort of a comedy big sister to all of us who came up in her wake. Walkinshaw's Comedy Records release "It's Taking A Long Time To Become Famous" reminds us of a powerhouse performer with a highly respected pedigree in Canadian comedy. We forget just how long Walkinshaw has been a fixture in Canadian comedy. She's sort of a bridge between that last true generation of "club comics", that final wave that came up in the early 90s – and her own online savvy generation of young headliners that came up on the heals of 'Comedy Now' and comedy shows that still paid comics to be on MTV. Her album bares the mark of a comic who's been at this a long time, and has all the chops of a seasoned vet… and yet that infectious young idealism you would use to springboard from being beloved in Canada, to chasing the dream further on a whole new scene. Hollywood Walkinshaw? I sure hope so!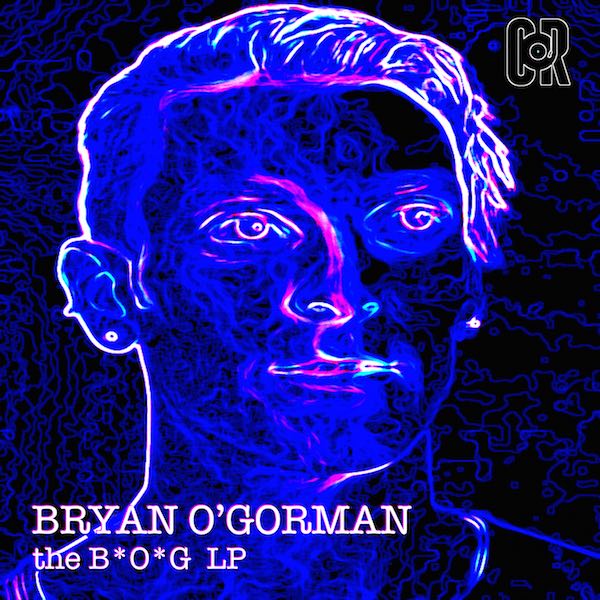 And just this past week, arguably Toronto's true "Pot Comedy" King Bryan O'Gorman dropped the B.O.G LP. O'Gorman has long been at the forefront of Toronto's ever-growing "green comedy" scene. Himself a member of the Comedy Records crew, O'Gorman is maybe one of the hardest working independent comics that ever came out of this scene. Right now, while his album gains traction online, O'Gorman is off the grid and on tour. As he often is. Back down under for another run on the Australian comedy scene where he happens to be a fan favorite in Adelaide. The B.O.G LP should give you a good idea why!
These are just a few examples of the albums that Comedy Records is churning out on a regular basis. In hopes that more audiences (not just here at home) will hear more of these Canadian comics we all work with, know and find ourselves the biggest fans of, as comedians. Maybe we don't have a star system in Canada, but we're building one brick by brick. And Barry Taylor and company are doing some of the heaviest lifting. For the C.R crew, it's a labor of love.
Will we look back on this "Independent Age" one day, and regard Comedy Records as a pioneering label? Sun Records with punchlines? If what we're doing works, absolutely. That's what it's all about. If you build it, they will come – or at least they'll download the album.