When Comedy Records first came together a few years ago, the idea was (and still is) simple. A collective of upcoming Canadian comics pooling together their connections and street cred, to form Canada's first and ONLY 100% comedy record label. Dedicated exclusively to standup, sketch, and everything in between.
That was then. Fast that shit forward to 2015, and the members of Comedy Records aren't just "upcoming" anymore, they're taking over the Canadian comedy scene. Headlining major North American festivals (Just for Laughs and its Toronto spinoff #JFL42 just to name a pair). Comics affiliated with the label have appeared on network late shows on both sides of the boarder (George Stroumboulopoulos Tonight, Conan). Comedy Records label comics includes coast to coast headliners, regular features on standup specials and festival galas across North America, and network hosts here at home (Steve Patterson of CBC's The Debaters, par example)
Albums released under the C.R label have racked up Canadian Comedy Award nominations and buttloads of critical praise. (In the comedy world "buttloads" is accepted critic jargon)
These crowd killers are young, and hungry. And now that they've got Canada on lock, they're heading stateside.
The COMEDY RECORDS crew is going to Miami. Yeah, that Miami. Rick Ross Miami. Tony Montana's Miami. Steal a Ferrari while blasting hair metal and run over hookers in front of a mall (in a video game!! not real life) Miami. Cuban sandwiches Miami. South Beach Miami. On behalf of every one of us who just barely made it out the other end of the 5-month sewage tunnel that is the Canadian winter, I'd just like to say – F*ck you guys!
This week marks the 10 year anniversary edition of the hot and huge(ly successful) SOUTH BEACH COMEDY FESTIVAL and Comedy Records will be there. Representing the finest of Cancon, with our pasty pale (and ultimately hilarious asses) recording a full roster of American comics making waves on their side of the border. Comics on the edge of blowing up America-wide. If that sounds like familiar turf for the CR Records label, it is. Rolling the tape on sold-out, hyped up, live shows with comics ready to burst is EXACTLY what they do. It's worked well for them here at home, and in Miami this week they're planning to see that format flourish. In Florida. Did I mention, F*ck you guys!?!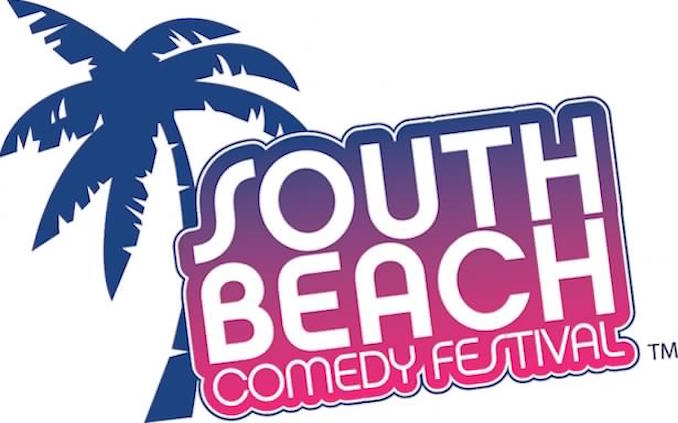 Joining the Canadian masterminds behind the label (Toronto's own Barry Taylor and company) is an insanely stacked roster of festival performers, recording live this Thursday at the Fillmore Miami Beach. Presented along with MAD CAT & MORE, the "SOUTH BEACH ALBUM" will be Comedy Records' first ever full length venture in the U.S.
The lineup includes Miami's own local heavyweights DANIEL RESKIN, LISA CORRAO, ORLANDO LEYBA, FORREST SHAW (who released his own Mister Grizzly last year on Comedy Records)  JOHN WYNN FREDDY STEBBINS RICKY CRUZ DAVE WILLIAMSON
If a Canadian Comedy Record label, run by a network of fast rising comics in their 20s and 30s, heads down to South Beach for the Miami Comedy Festival, what exactly does "snow birds" mean?? Nah, we kid. Those days are done… right?
The 1oth annual SOUTH BEACH COMEDY FESTIVAL happens this week, with Comedy Records LIVE at the Fillmore Miami Beach.
And if you're stuck outside of Florida with the snow-belt blues again, you can also check out Comedy Records upcoming ALL CANADIAN SHOW at the New York Comedy Club, April 13th.