The Head Chef of Carmen Cocina Española, Luis Valenzuela, was nice enough to send us one of his recipes so that we can share it with our readers. If you love their dishes, then you will enjoy making one of their best plates at home. If you have not checked them out yet, be sure to visit them soon.
The Spanish tapas restaurant and bar features signature bite size dishes as well as a variety of Paella creations at its location on Queen Street West. Their passion for Spanish cuisine is evident in their choice of simple ingredients and traditional recipes. Stay tuned for our review of the restaurant.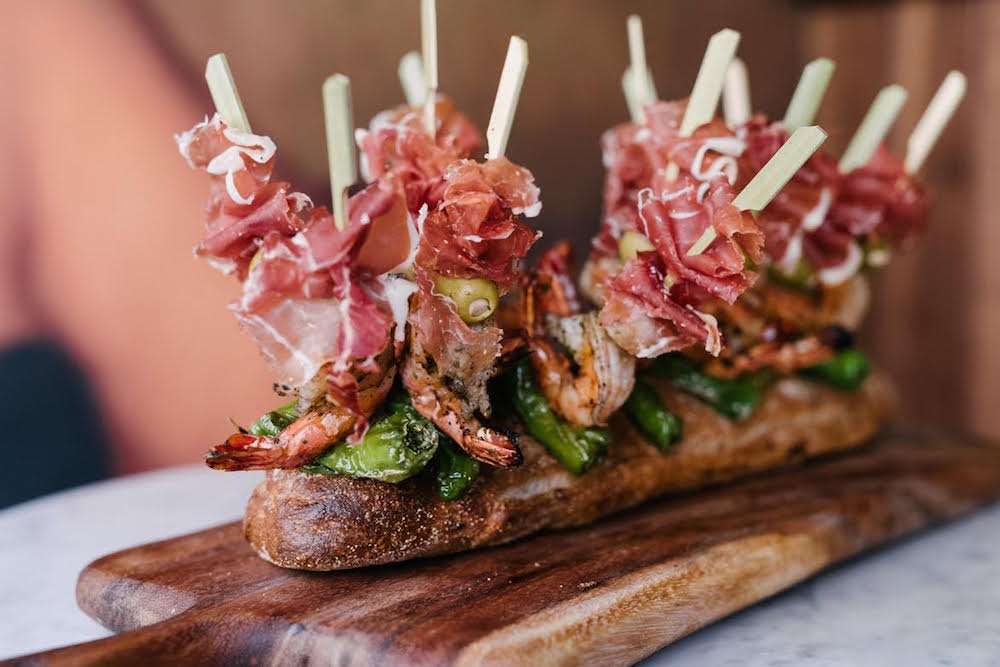 Ingredients
-4 pieces – large shrimps
-1⁄4 tsp – garlic puree
-4 pieces – Padrón peppers
-4 pieces – Jamón serrano
-4 pieces – olives with garlic
-1 small – baguette
-as needed – olive oil
-to taste – salt & pepper
Method
1. Add garlic puree to shrimps, salt, pepper, and olive oil. Sautée until shrimps are cooked. Remove and set aside.
2. Add Padrón peppers and cook until they blister. Remove and set aside.
3. With a skewer add Jamón serrano, olive, shrimps and pepper.
4. Skewer on the bread.
Total Yield: 4 Skewers
Check out their website for more info on Carmen.