Toronto has a ton of entrepreneurial success stories. From tech to food to clothing, these successful Toronto businesses are no strangers to national and international recognition. Some, you may not have known materialized in your own backyard.
I have prepared a list of some of these companies with short descriptions including some interesting facts. Let me know if you have any other suggestions I should add and I will update it.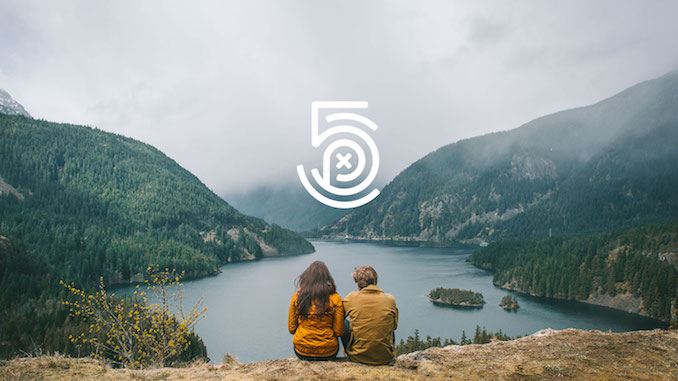 500px
500px (500 pixels) is an online community for aspiring and professional photographers. The site was co-founded by Oleg Gutsol and Evgeny Tchebotarev, who we interviewed in a previous post. The Toronto company launched in 2009 and currently has 5 million registered users and over 10 million monthly active users.
The site not only lets you share and view amazing photos, it also helps license and sell photos for you.
***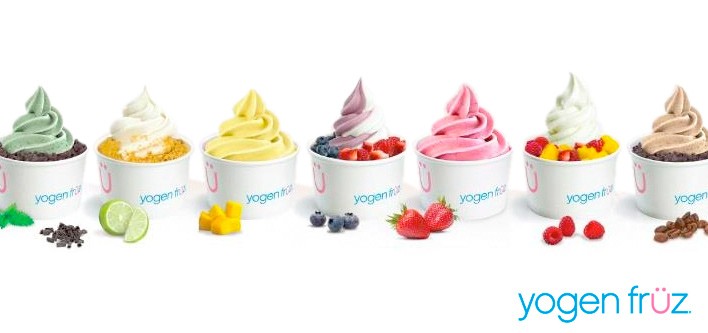 Yogen Früz
The Promenade Shopping Centre in Markham housed the first Yogen Früz which was opened in 1986 by brothers Michael and Aaron Serruya. Their younger brother Simon joined the team in 1989 at the age of 18 and their father sold his typesetting business to help push in foreign markets.
The frozen yogurt and shakes company now has 1400 stores in 46 countries.
In 1999 it was the worlds number one ranked major franchise and in 2000 and 2001 it was ranked 1st in all frozen yogurt franchises by Entrepreneur Magazine.
***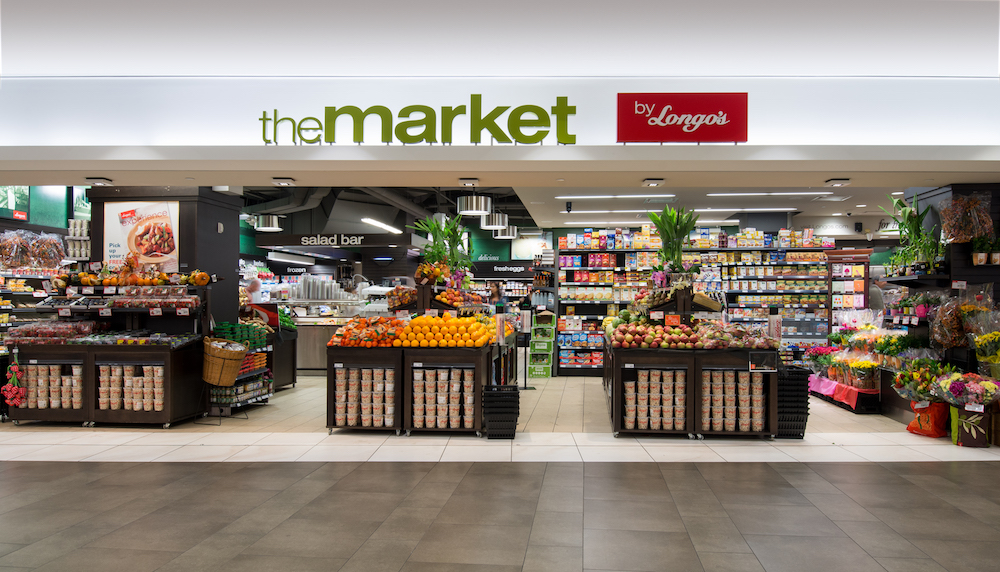 Longo's
Longo Brothers Fruit Markets Inc. had its first store on Yonge St. just North of Eglinton at Castlefield. Brothers Tommy, Joe, and Gus opened its doors in 1956 with a total of 8 family members working there. The food store chain now has 26 stores in the Greater Toronto Area and employs over 5000 people.
Longo's also owns Grocery Gateway, an online service which provides home deliveries of groceries.
***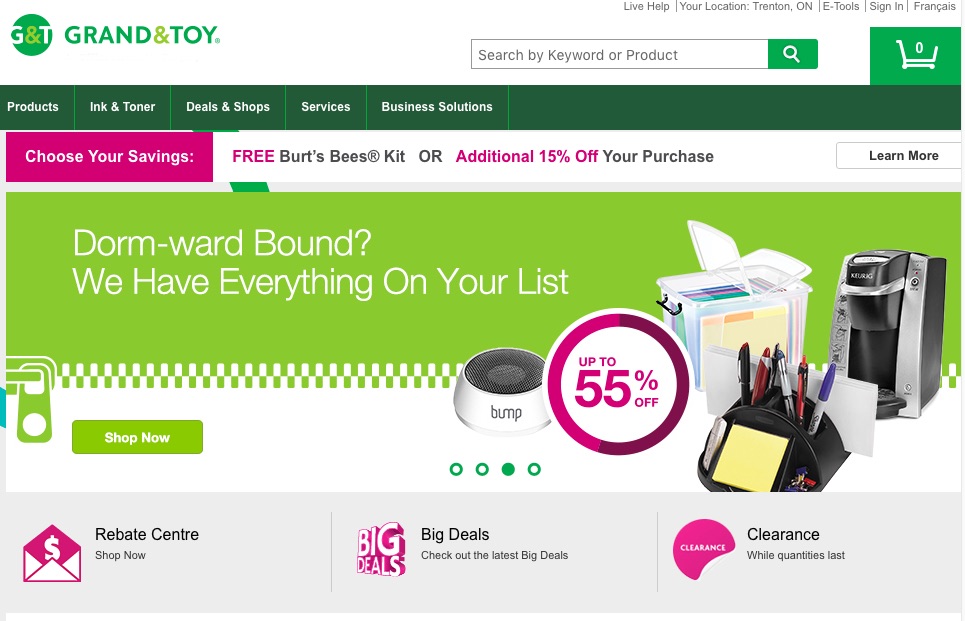 Grand & Toy
James Grand began a stationary printing company in 1882 in Toronto taking orders from the back of his horse-drawn carriage. A year later, he partnered with his Brother-in-Law Samuel Toy and Grand & Toy was born. The original location is a heritage site and can be visited at Colborne and Leader Lane in downtown Toronto. In 1899, Percy Grand, James' eldest son, came to work at the company. He would go on to work there for 50 years. The company went through many transitions and ownerships until it recently closed all its retail stores but continues to sell online.
***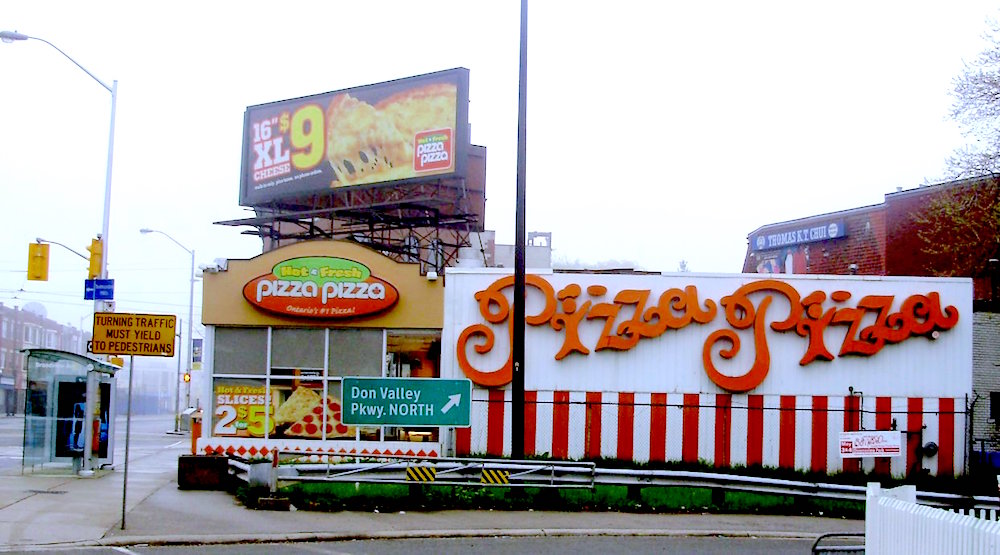 Pizza Pizza
Pizza Pizza's first location was opened at Parliament and Wellesley on December 31st, 1967 by founder Michael Overs. The company expanded through Toronto and Ontario in the 70s, 80s and 90s before moving into the Québec market and finally Halifax in 2010. They have over 500 locations nationwide.
The company travelled West in the 2000s through the purchase of Pizza 73 which is now the West Coast subsidiary of the company, operating all the way to Vancouver.
Overs passed away in 2010 and his son-in-law Paul Goddard was appointed as CEO.
***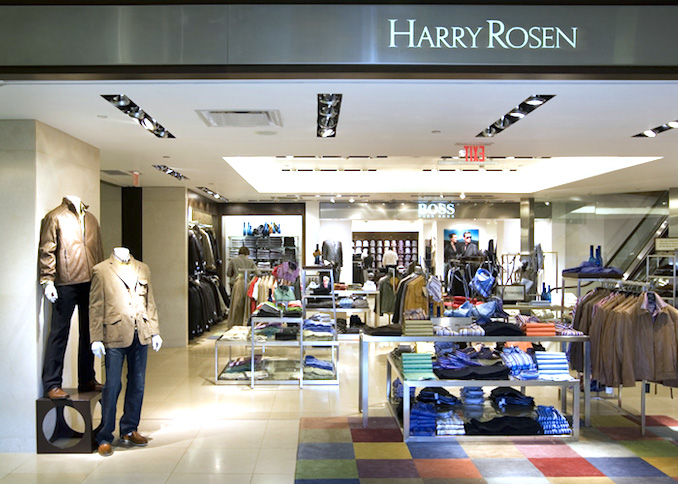 Harry Rosen
Harry Rosen opened up his first store in the Cabbagetown neighbourhood of Toronto with his brother Lou in 1954 creating custom clothing for men. The store has since grown to 15 luxury men's clothing retail locations across Canada and accounts for almost half of all luxury men's wear sales in Canada.
Harry has been married to his wife Evelyn for over 50 years and has a total of 4 children and 9 grandchildren. The company is now run by Harry's eldest son Larry Rosen.
***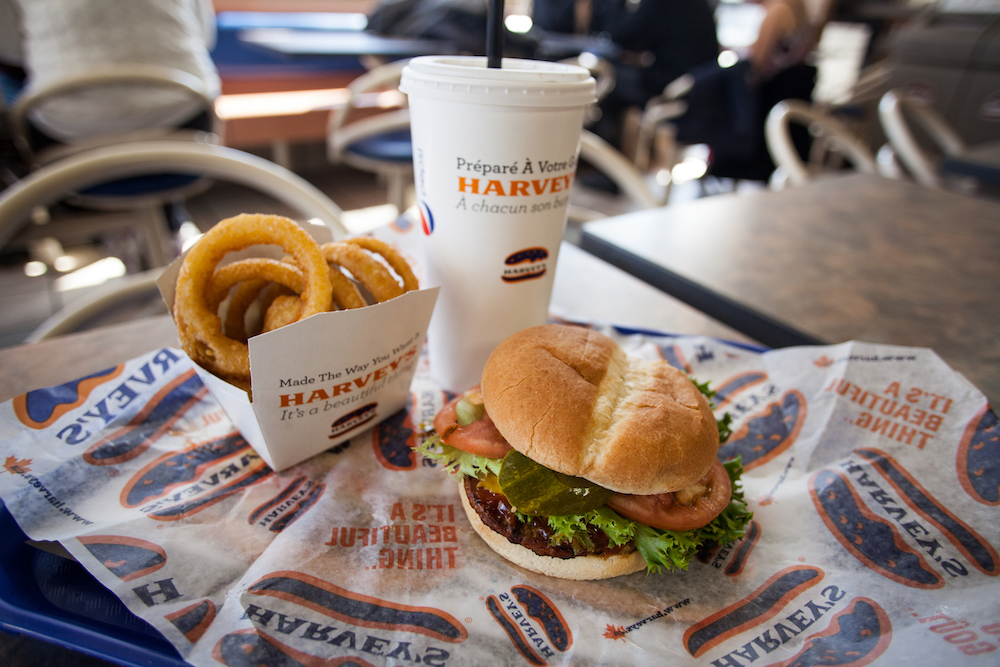 Harvey's
The first Harvey's was opened in 1959 by co-founders George B. Sukornyk and Rick Mauran on Yonge Street at Observatory Lane in Richmond Hill. The chain is now franchised through Cara Operations which also owns companies such as Swiss Chalet, Milestones, Bier Markt, and Montana's to name a few.
Harvey's is the 4th largest burger chain in Canada and the second largest restaurant chain to come from Canada behind Tim Hortons.
***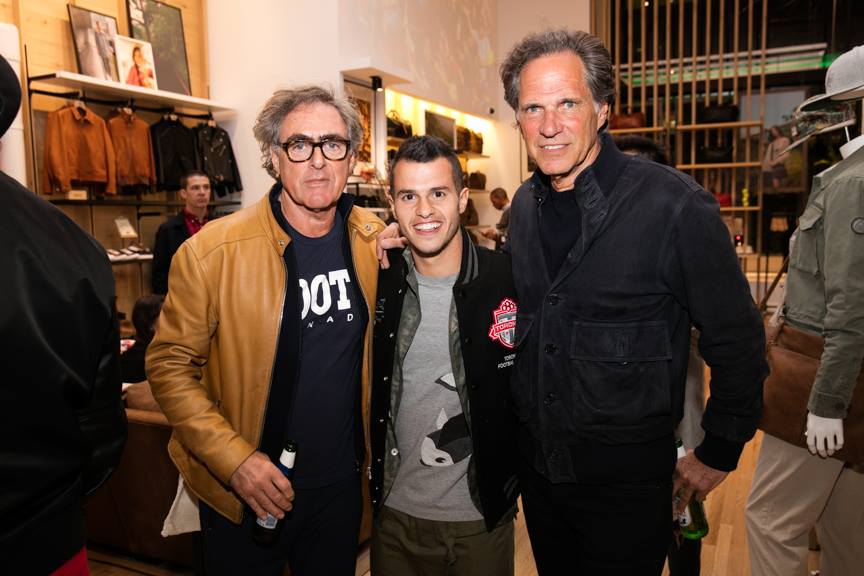 Roots
Roots Canada was founded in 1973 by Torontonians Michael Budman and Don Green. The company operates over 200 stores across Canada, the U.S. and Asia and ships to over 50 countries worldwide. In Canada, they employ almost 2000 people.
Roots has always had a strong tie to Canadian culture and the environment.
***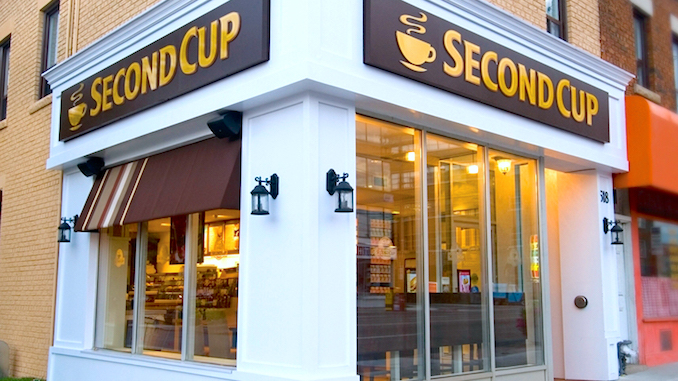 Second Cup
Founded in 1975 by Tom Culligan and Frank O'Dea. The company has changed hands many times since, ,now operates around 350 cafés across Canada and employs over 5000 Canadians.
Second Cup is also part of the Rainforest Alliance and aims to make all of its Coffees and Teas sustainable products. It is currently at 99%.
Alix Box is the current CEO & President.
***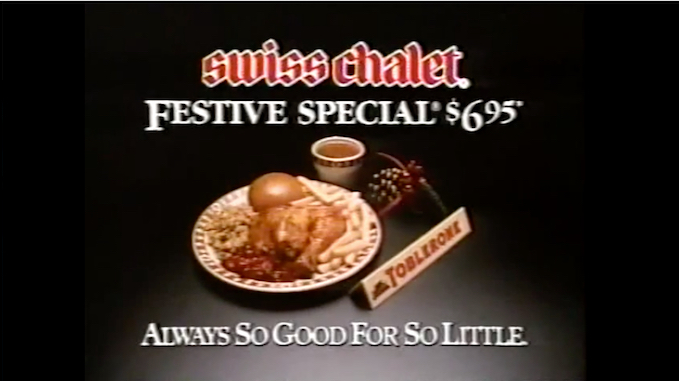 Swiss Chalet
First opened in 1954 in Toronto, the restaurant chain famous for its chicken, ribs and that sweet, sweet sauce now operates over 200 restaurants nationwide.
Swiss Chalet is similar to many rotisserie chains in Québec including St. Hubert which tried to bring their chain to Toronto at the end of 2011.
Every year the Festive Special comes out during the holidays which features a Quarter Chicken Dinner with the addition of stuffing, cranberry sauce and a pack of Lindt chocolates. The Lindt truffles replaced a Toblerone bar in 2000.
***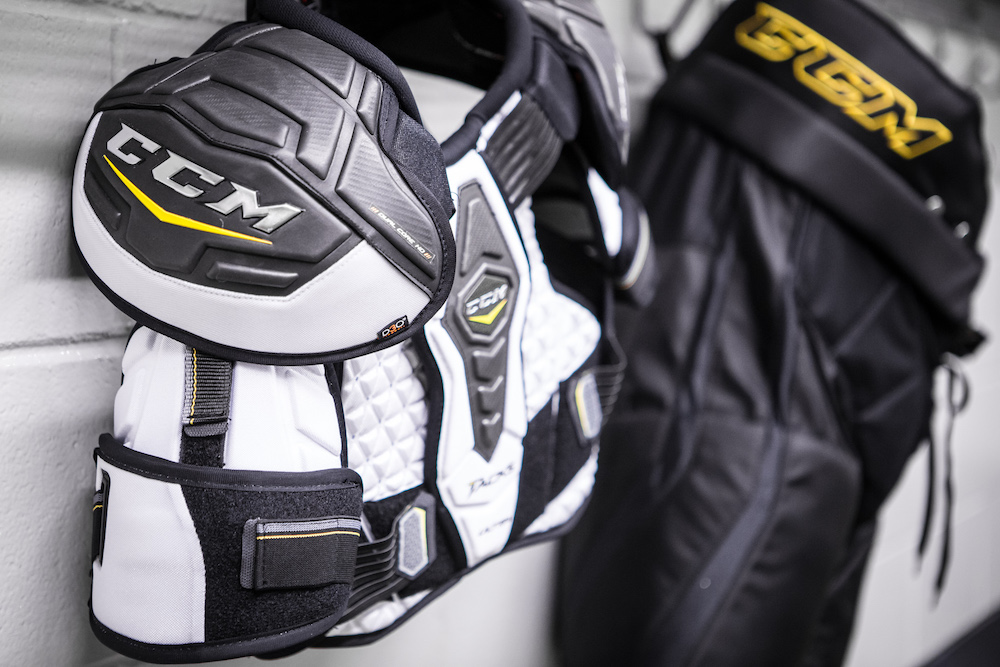 CCM
Canada Cycle & Motor is now mostly known for Hockey equipment and other sporting goods likes bikes. From 1899-1905 CCM made both bicycles and automobiles and bikes before their creation of their ice skates which were made from leftover scrap metal.
The company went bankrupt in 1983 and was purchased by Procycle Group before changing hands many times.
Today it is owned by Reebok and sponsors many NHL players providing equipment to players including Maple Leafs Nazem Kadri and Jonathan Bernier.
***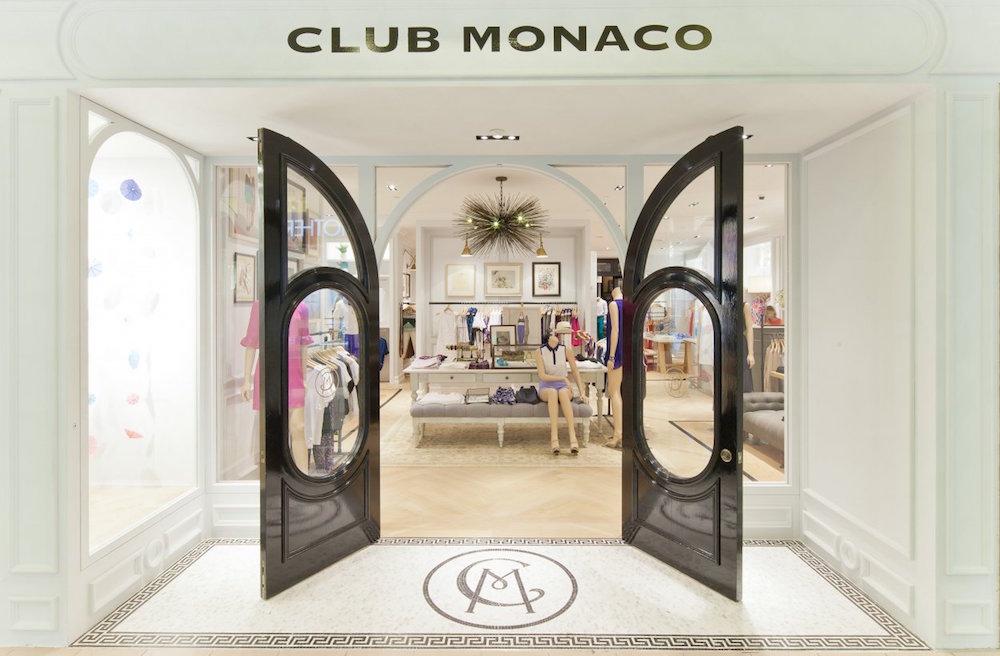 Club Monaco
Joe Mimram of Joe Fresh opened the first Club Monaco on Queen Street West with co-founder Alfred Sung. The store still exists there today.
In 1999, Polo Ralph Lauren bought Club Monaco and now operates 140 stores in 15 countries worldwide.
***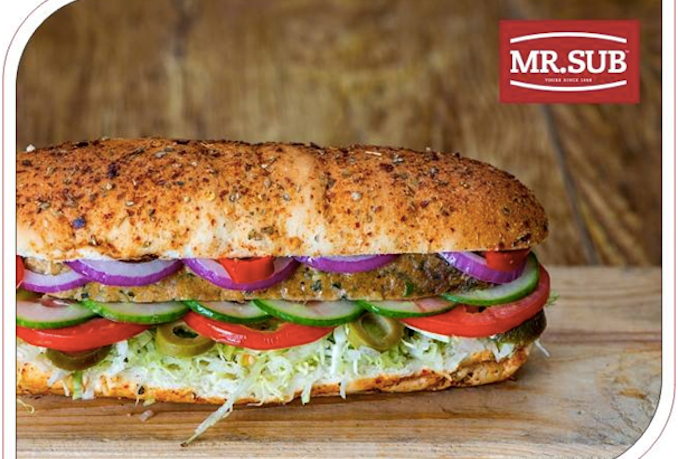 Mr. Sub
A submarine sandwich chain with over 300 locations in Canada and it all began in the Yorkville hippie neighbourhood of 1968.
Mr. Sub was founded by Jack Levinson and Earl Linzon and originally didn't have the competition it now faces with American chains Subway and Quizno's.
The company was purchased by MTY Food Group in 2011 for $23 million.