Bio by my good friend and actress, Katie Messina:
"Denis is a gentle kind spirit and that is not to say he doesn't have a fiery, opinionated, hardworking side because boy does he ever. Denis' depth is, simply, complex. He fights for the truth, is inspiring and pure joy. Being around him makes one feel invigorated and at ease. His sense of humour is off the charts. And don't let me get started on his dance moves. Ask him, I'm sure he'd love to bust them out. Denis is a human I hope to have by my side for eternity."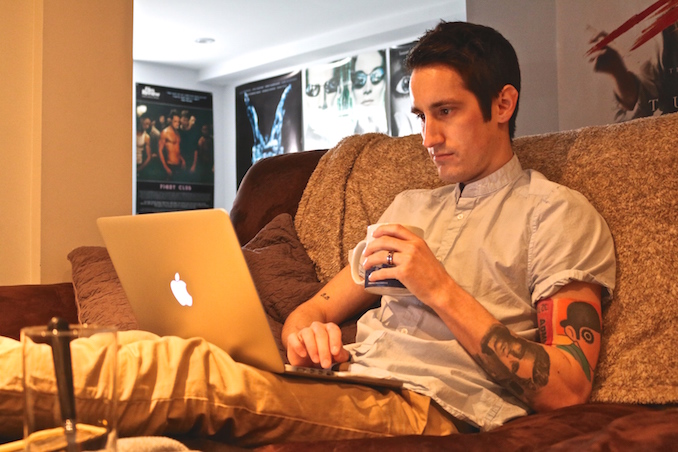 1. Me writing my screenplay on the most comfortable couch in the world!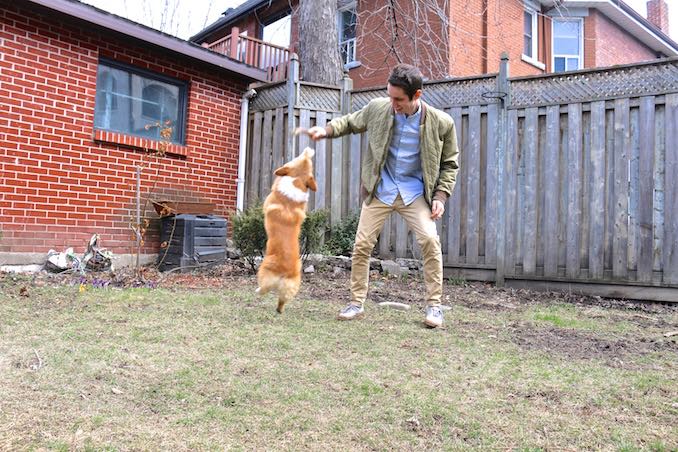 2. Playing with my dog, Bob. He's a Pembroke Welsh Corgi and he's just about the best thing since sliced bread!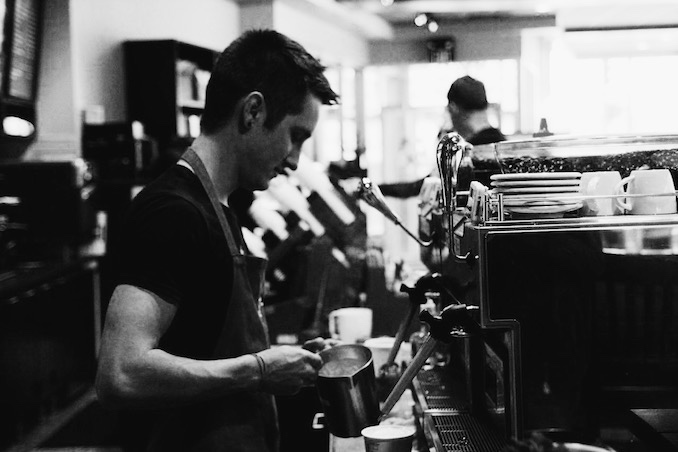 3. I also work at Starbucks to supplement my income. It's my second home!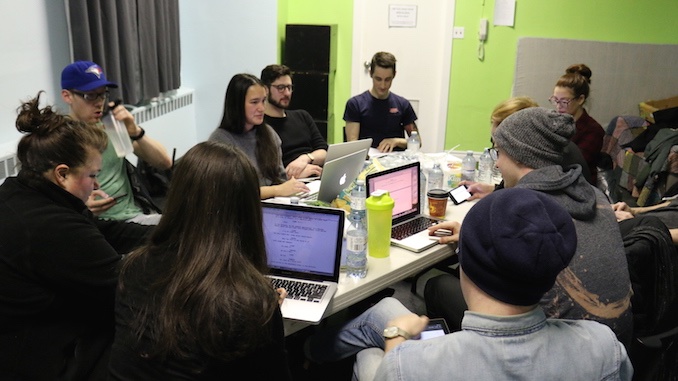 4.The first table read of my feature screenplay! Incredible group of actors.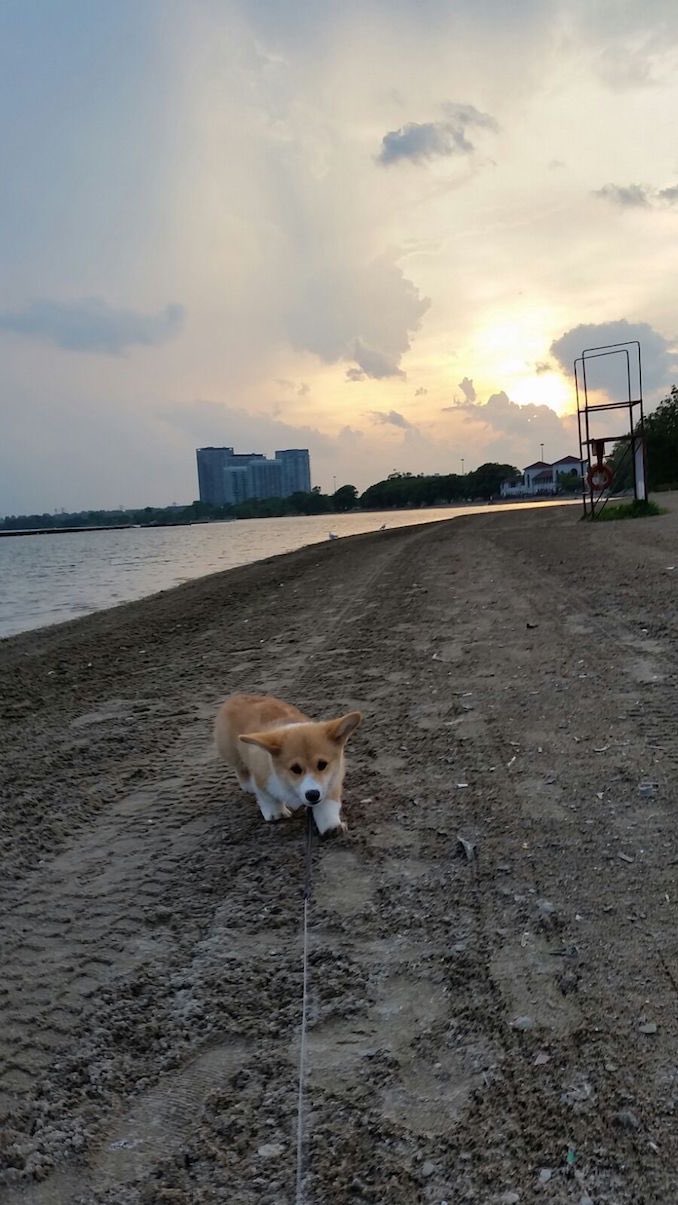 5. Sunnyside beach with my main man!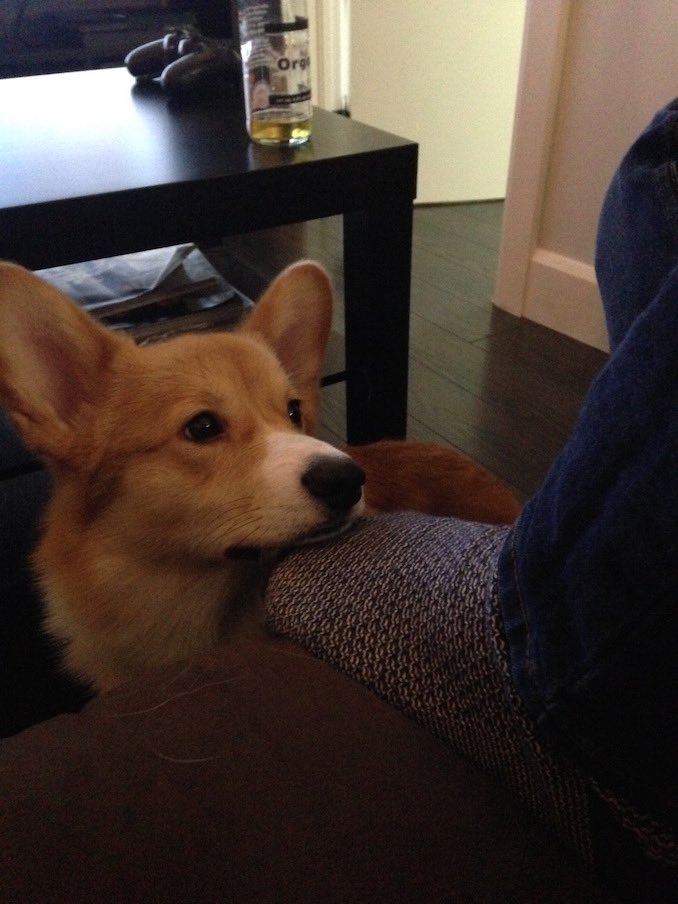 6. Bob begging for food, as per usual.
***
What neighbourhood do you live in?
I live in Parkdale!
What do you do and where?
I'm an actor/writer/director and I work primarily in Toronto.
What are you working on?
I shot a film last year called "Across the Line" which will be in select Canadian theatres April 8th. I'm also working on my first feature screenplay called "Chasers".
Where can we find your work?
"Across the Line" will be closing the Canadian Film Fest on April 2nd at The Royal Cinema and open in select theatres on April 8th.
http://www.imdb.com/name/nm2172589/?ref_=tt_cl_t11