Who says we can only do a roast during the holidays? A roast turkey dinner is always a good idea, especially during the colder months of the year. That is why for our latest local chef recipe, Chef Shahir Massoud sent us instructions for his roasted chili and lime turkey thighs with spiced and braised lentils.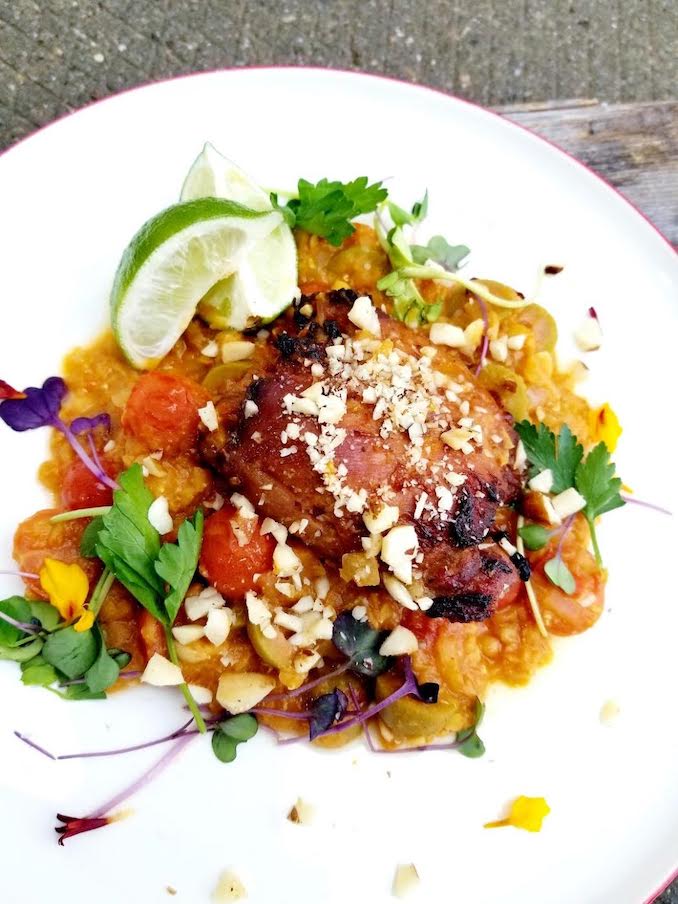 Ingredients
-1 package Easy Fresh Seasoned, Boneless, Skinless Turkey Thighs in Chili & Lime
-1 cup red lentils
-1 Tbsp. olive oil
-1 onion, minced
-2 cups garlic, minced
-2 cups chicken stock
-1 Tbsp. tomato paste
-1 cup cherry tomatoes
-1/2 cup green olives
-1 Tbsp. smoked paprika
-1 tsp. anise
-1 tsp. cumin
-1 tsp. coriander
-1 cup fresh parsley
-1/2 cup brazil nuts, chopped
-1 lime, cut into wedges
Instructions
1. On a stovetop, add olive oil to oven safe pan and sear turkey thighs on high heat for 2-3 minutes, then remove them.
2. Reduce heat to medium and add 1 Tbsp. olive oil, onion and garlic. Let sweat for 3-5 minutes.
3. Add spices, lentils, stock and tomato paste. Bring to boil, then add seared turkey, tomatoes and olives.
4. Remove pan from stovetop and place in 400-degree oven for 25-30 minutes, covered.  Remove and garnish with fresh parsley, chopped brazil nuts and lime wedges.