Having already toured most of the international film festival circuit, Adult Adoption and its Calgary International Film Festival, Emerging Canadian Artist Nominee Director Karen Knox and Screenwriter/Lead Actor Ellie Moon are making a homecoming here in Toronto. This Saturday, January 14th, at 6:30 pm at the Revue Cinema, Adult Adoption will have its Toronto Theatrical Premiere. The event will be attended by most of the film's cast, many of whom have yet to see this Indie on a big screen, surrounded by their peers and audience.
Written by Ellie Moon, Adult Adoption follows Rosy (Ellie Moon), a ripe adult with attachment issues after a childhood in the foster care system, who is now seeking parental guidance in adulthood. We follow Rosy as she goes on "dates" with older adults she meets on a website and searches for an old friend from foster care, Nola (Chelsea Muirhead), who may have been taken advantage of through her own attachment issues. As a whole, the film is about loneliness and acceptance. I sat with Knox and Moon to discuss their collaboration and intentions with the material.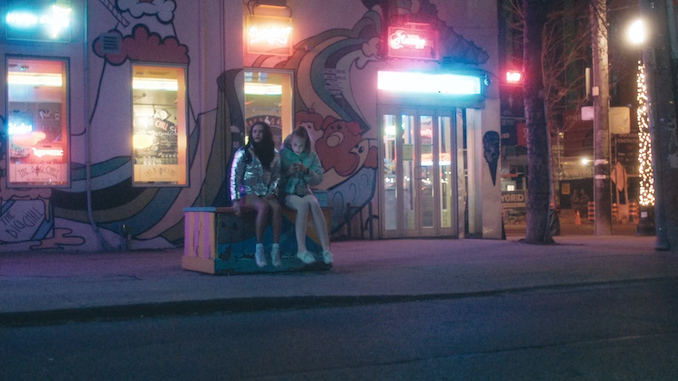 What's fascinating about Adult Adoption is the kindred relatability of Rosy's perspective with audiences who didn't experience the tribulations of foster care but still find her neurotic demeanour familiar. Although Moon was not part of the foster care system growing up, she knows people who were. From her previous work, "What I Call Her," she had a great foundation of knowledge on attachment theory, childhood trauma, and the effects of insufficient parenting. Yet, "I've been amazed by how many people with very different backgrounds and lives tell me they relate to Rosy and feel like Rosy is them. And I think she's the kind of person that you try not to be. And so to have a bunch of people celebrate her and celebrate how that character lives in their bodies has been very special." – Moon.
Yes, Rosy feels like the embodiment of all the pieces of ourselves that we want to hide – the insecurity, the instability, and the decades of hurt and trauma we care around every day. In 90 minutes, we, the audience, witness pieces of ourselves transform as Rosy does; it's a cathartic experience.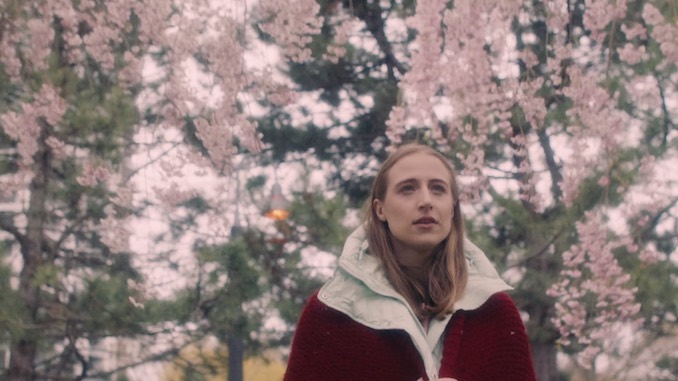 The specific colour palette set design, and soundtrack drew me to this film. The film almost glows with pastel blues and pinks. Rosy's bedroom is cluttered with childish decorations, and her desk at work looks like a unicorn thrown up. The music is all hyper-pop by Toronto artists. And all of these segments and choices blend into this childish mess that radiates, to me, Gen Z culture – the reliance on heavy beats as comfort music, the nostalgia for Y2K aesthetics. Though a plethora of generations can easily understand the film's themes, I think at its core, Adult Adoption is built for a younger audience seeking validation from an adult world that sees them. Knox says the film's style, tone, and cinematography were all inspired by Cinema Verite veteran filmmaker Andrea Arnold (Fish Tank, American Honey). Which is where the intimate close-ups and camera movement comes from. And all of the pastels and music point to Rosy's "arrested development".
Shot over 17 days with little to no conflict between Moon and Knox, Adult Adoption seems to have been a beautiful collaboration between the two creatives who are excited to be working together again on an adaptation of Moon's play "What I Call Her," they hope to start production later this year in 2023.
See the marvellous film Adult Adoption at Revue Cinema this Saturday, January 14th, at 6:30 pm. Watch your "Messy, neuroses and unspoken desires up there on screen because it makes us feel less alone" – Knox.