When I first saw Pixel Heller's pastel drawings, what struck me foremost was colour – warm, vibrant pops of colour much like the energy that Pixel exudes. Pixel Heller is a multi-media Black artist currently specializing in the Cross-Disciplinary Life Studies program at OCAD University. Her colour palette inspiration comes from the bright colours of the Caribbean. Pixel grew up in Winnipeg, Manitoba; her family descended from Trinidad and Tobago islands which plays a significant role in her understanding and exploration of identity. Pixel's work has been focused on masks. The masks represent empowerment and protection to her identity, culture, and people.
Pixel brings from Winnipeg her exploratory nature to Toronto where she spends much of her time when not in classes visiting galleries or hanging out with her good friends from the student group Almeda Collective. This collective takes its name from a Solange Knowles song called Almeda which is so fitting to the work that Pixel is trying to achieve, being a role model and leading a new generation of Black art & design students.
-Written by Heather Evelyn, OCAD University Library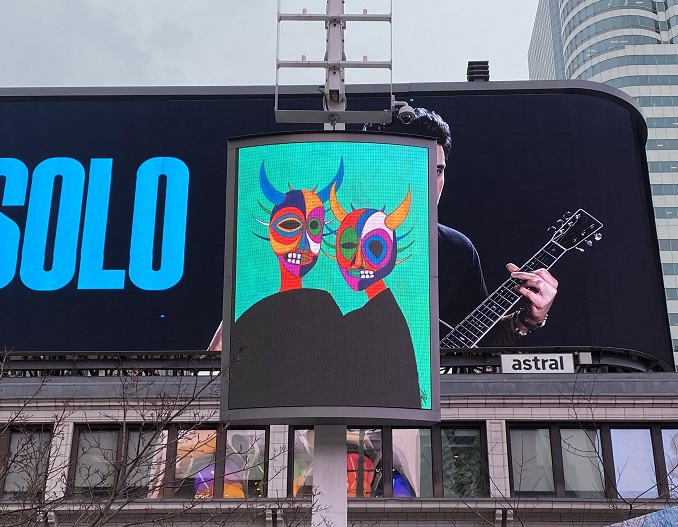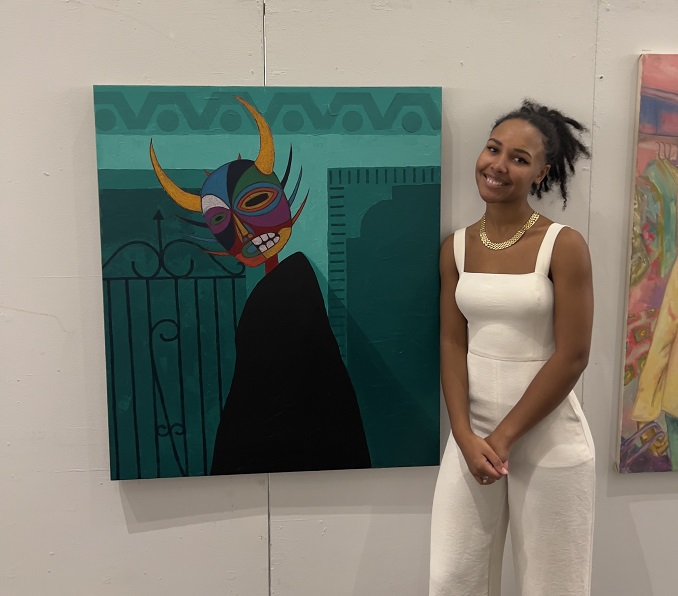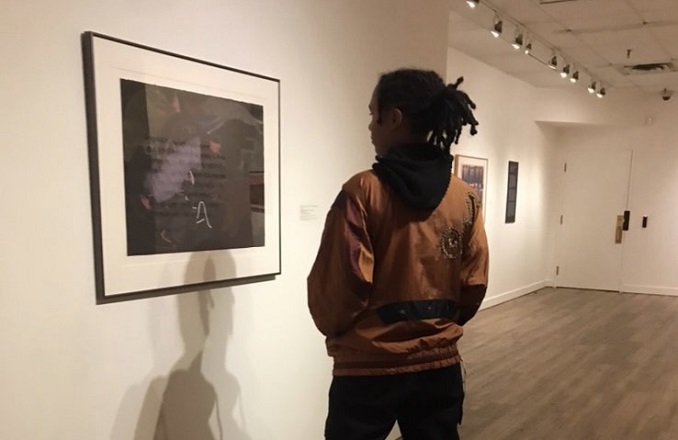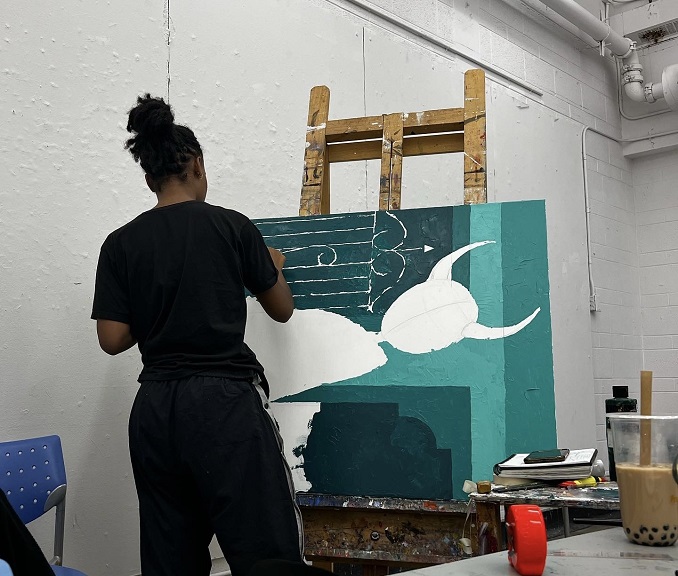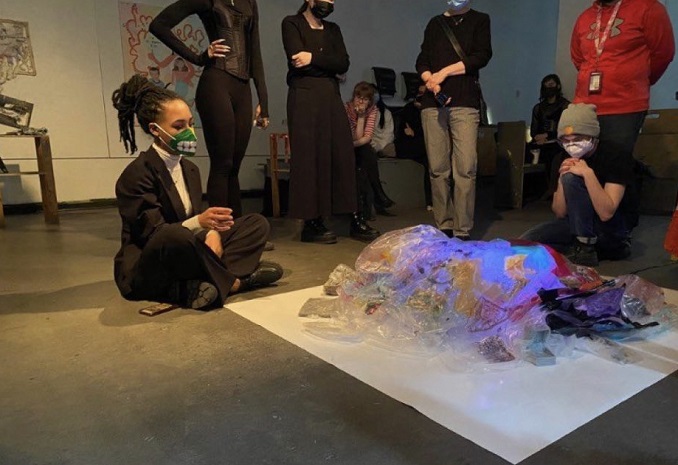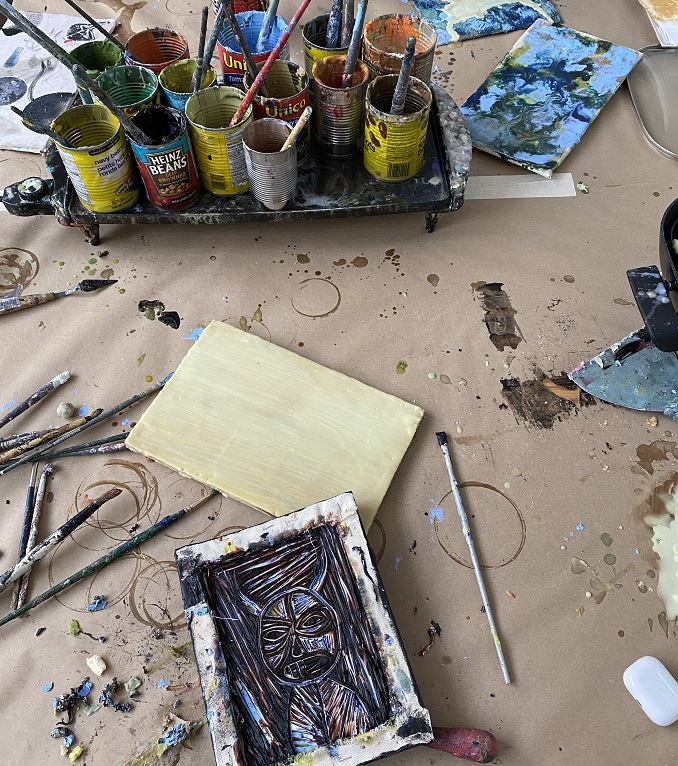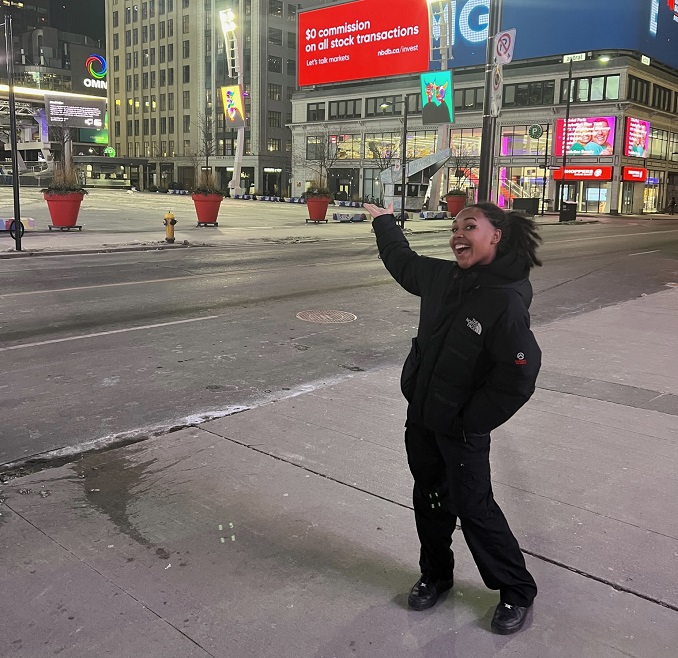 ***
Which 'hood are you in?
I moved to Toronto in 2022 from Winnipeg MB. I currently live in Downtown Toronto.
What do you do?
I am a multidisciplinary artist and leader of the Black student collective at OCAD U. I also help manage OCAD's TikTok account for social media representation of the institution.
What are you currently working on?
I am currently working on establishing myself as an artist as I continue my undergrad degree.
Where can we find your work?
Using my Instagram account I keep all those who are interested updated on my projects, upcoming exhibitions, and more.
My prints are also available on my website.