The summer season is short and us Torontonians are always looking for ways to maximize our outdoor time. Yes, we've got the patios, The Beaches, and Toronto Islands to enjoy but being city dwellers we also crave getting out of the city.  Let's face it, many of us don't even drive – why would we even need to? But if the great outdoors are beckoning and you'd like to venture beyond the city limits, you'll want to take advantage of this free shuttle bus ride outta here for a day trip.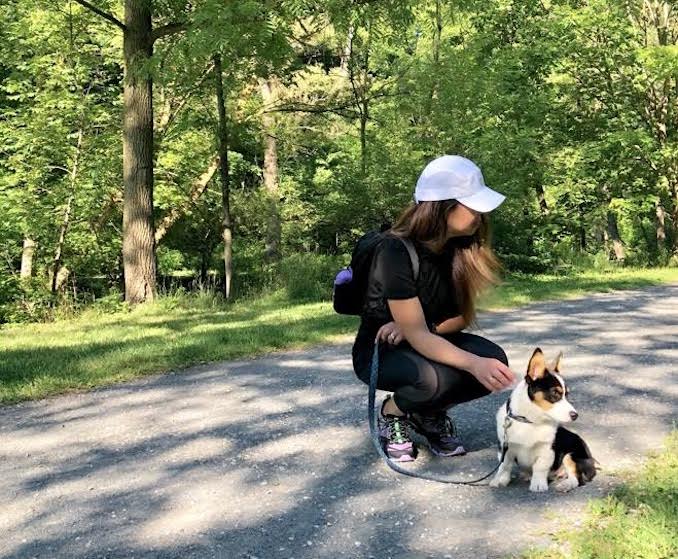 Alongside partners Parkbus and Parks Canada, Mountain Equipment Co-Op (MEC) is on a mission to connect Torontonians with the great outdoors. The TD Rouge Park Express route launches this summer. The FREE shuttle service between downtown Toronto and Rouge National Urban Park runs every Saturday, Sunday and Holiday this summer right up until September 30. With several pick up /drop of locations including MEC North York location. Tickets must be booked in advance at parkbus.ca . By the way, Parkbus offers other affordable rides and excursions worth putting on your summer bucket list. If you've thought about camping but haven't invested in all the gear, you'll want to take advantage of MEC's rental program too.
For dog owners you'll be happy to know that you can bring your furry friend along for the ride but your Rover must be crated or muzzled on the bus ride. Also note, dogs must be leashed at Rouge National Urban Park.
Be Prepared
Before you go! Be prepared for the great outdoors. Here are some handy tips on being a courteous visitor to parkland. You don't want to be labelled as "that" city slicker, now do you?
Plan Ahead: understand the terrain and dress accordingly. Hiking in nature is a beautiful experience as long as you've got the proper clothing and footwear. Keeping on hiking trails for a reason. You don't want a brush with poison ivy do you?
Leave What You Find: it may be tempting to bring back the Trilliums but best to admire, take your photos and leave them be so everyone else can also enjoy. Besides, it's illegal to pick this particular flower.
Respect Wildlife: It also maybe tempting to pick up that sweet little turtle but don't! The critter is on a mission and you could steer it off course! If you encounter other creatures and animals it's best to watch from a distance for your safety and theirs.
Dispose of Waste Properly: Whatever you bring in must go back with you even if it's  compostable. Pack all garbage and leave nothing behind.
Be Considerate of Others: We're all there for the same reason, to enjoy the outdoors so make sure everyone goes home with great memories.
Safe at Home: check your body and clothing thoroughly to ensure no little critters came home with you. If you're bringing your pup, make sure you give a thorough brush through and be on the look out for ticks.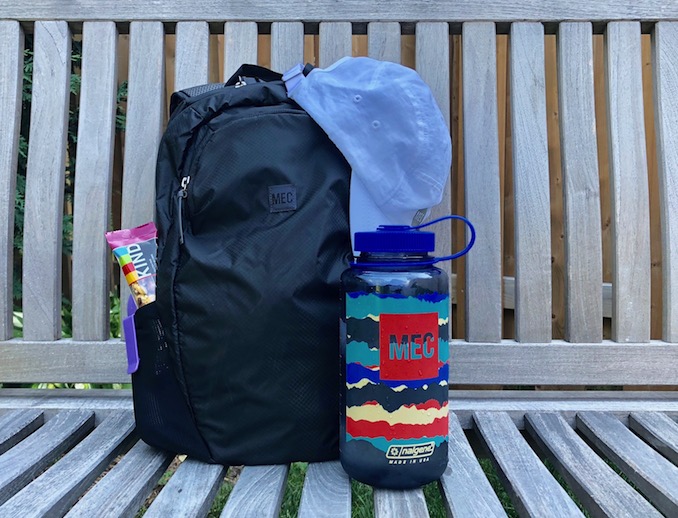 Daypack list
When we searched online, we had a few ideas in mind for a hands-free daypack. It needed to be lightweight and could carry the essentials with easy access. This MEC Ultra Lightweight Daypack met all needs for a day out with the puppy.
sunscreen
bug repellent
snacks/light lunch and liquids
handy wipes
fully charged phone
What I'm Wearing
MEC Ultra Lightweight Daypack – ideal for day tripping and doesn't weigh you down. Optional removal front security clasp helps to keep the pack from sliding around.
MEC Ultra Run Cap
MEC T1 Short-sleeve crew tee shirt
LOLE Women capri black pants
Merrell MQM Flex Waterproof Trail Shoes– inspired by athletes this hybrid shoe has all the technology you need for trekking in all different terrains giving your great stability. The breathable mesh lining keeps you cool. The TrailProtect technology also adds additional support off road.