For those who don't want to give up on full QWERTY keyboards for cellphones, Blackberry has released its latest full keyboard device, the Blackberry KEY2 smartphone.
The device is similar to its competitors in terms of total size measuring at 151.4 x 71.8 x 8.5 mm 60.0 cm2 with a ~55.2% screen-to-body ratio. The screen has a resolution of 1080 x 1620 pixels with a 3:2 ratio. Having a screen roughly the size of Instagram portrait orientation photos can take getting used to but it did not seem to be that big of an issue for me during testing. This will come down to personal preference. I found Netflix and Youtube a bit weird using such a small "widescreen".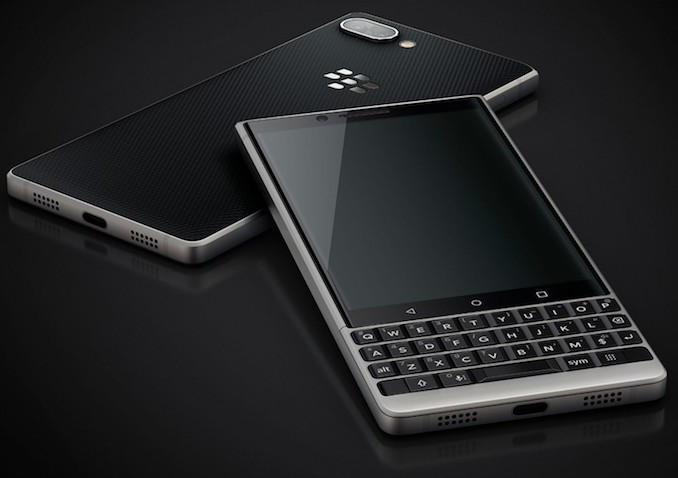 The cameras on the phone are mid-range quality with two main cameras – 12 MP (f/1.8, 1/2.3″, 1.28µm, dual pixel PDAF) + 12 MP (f/2.6, 1.0µm, PDAF). The video quality is 2160p@30fps, 1080p@30fps. The front facing camera is an 8 MP (f/2.0, 1.12µm) with 1080p video. In manual mode, the camera allows you to change various settings so that you can be the master of your photos. Manual mode includes manual focus, shutter speeds from 1/8000 to 1/3 seconds, ISO from 100 – 6400 and White Balance from 2000-8000K. You can be sure to have lots of space for your camera with the SD card slot available on the Key2. You will also have a long battery life with its non-removable Li-Ion 3500 mAh battery.
The cost of the Blackberry KEY2 without a contract is $870. That is just $110 less than the Huawei P20 Pro, a far superior phone. But, if you want the full QWERTY keyboard and better security, the KEY2 may be the best option.
There are some cool functions on the Blackberry KEY2 that are worth going over. The first is the shortcuts with the Speed key. By pressing an assigned button on the keyboard and then selecting a key from the keyboard, one can assign a special function to any letter key. That assigned key is then accessed by pressing the shortcut button and the assigned key. This is a great feature to allow very quick access to your common tasks and apps without going back to the home screen. I found this to be a bit redundant with the Convenience Key that is located below the power button and volume. It allows you to assign 3 shortcuts to it, up from 1 on previous versions. The convenience key can have different assignments for different profiles like car profile, meetings profile and home profile.
We have discussed the productivity tab in our Blackberry Motion review but they have now added a widgets tab so that you can quick access them by swiping from the chosen side of the screen. In this productivity tab, you can access recent info, access contacts, messages, tasks and your calendar all in one place. I also found this a bit redundant since Android already has quick ways to access these things from the homepage. Swiping down vs swiping left/right for the settings, for example. It can be useful as a quick look at calendar, mail, messages, etc while using other apps. For me, these are to similar to the already available information in the swipe down from all Androids.
The keyboard has been improved on the Blackberry KEY2. It still doubles as a trackpad but the size of the keys have been increased by 20% which allows for faster typing. The Speed key that allows you to assign buttons to shortcuts takes over the 2nd shift key to the right of the keyboard. You can assign a quick press or a hold to any letter key on the keyboard allowing for many quick shortcuts.
DTEK is a great security app. It gives an overall security rating of your phone and also shows what information is being accessed by what. This allows you to quickly end permissions when something private is made accessible. The locker app allows you to keep content protected from the outside world. Very cool to put apps in there and have it require a fingerprint to access your dating apps or password vault app. For secure browsing of the web, the preloaded Firefox Focus web browser will be sure to keep your device's content secure. If you want a phone for its security, then the Blackberry Key2 would be a good choice.
For more information on the Blackberry KEY2, check out its website.
Other Notes:
-Headphone jack and earbuds headphones in box.
-Not water resistant
-Slideboard – slide keyboard to access more key options