Meet Phoenix, a resilient male cat who found his way to our shelter as a brave stray. From the moment he arrived, although he was initially nervous, it was clear that he had a heart full of affection to share. Volunteers were instantly drawn to his friendly nature and gentle demeanour. Eagerly poking his head out of the box, he welcomed pets around his face with a symphony of purrs. Phoenix's affectionate tendencies shone through as he not only headbutted for more attention but also rolled onto his side, seeking out chin scratches.
Despite his uncertain past, Phoenix displayed remarkable confidence. He approached mealtime with gusto, venturing out of his safe space to savour some wet food. His interactions with toys and catnip revealed his playful side, while his appreciation for brushing and petting showcased his loving disposition. With his fluffy fur and endearing personality, Phoenix has already captured the hearts of all who've met him. He's undeniably a sweet, sweet cat deserving of a forever home where his affectionate nature will undoubtedly thrive.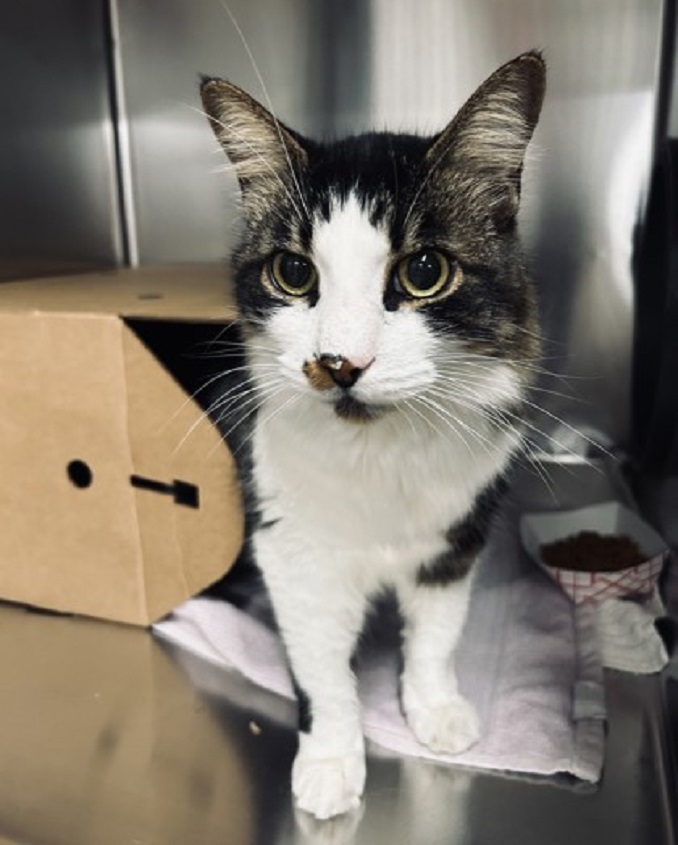 Phoenix
Breed: Domestic Medium Hair, Mix
Age: 11 Years
Sex: Male
Size: S
Colour: Brown / White
Spayed/Neutered: Yes
Declawed: No
For Toronto Humane Society's complete adoption process, please click here to learn more about how you can make this companion, a forever friend!
About this column:
Each week we feature animals available for adoption from local shelters in the Toronto area with the hopes that our readers will assist in finding good homes for them. If you, or someone you know, has the resources to take care of one of these animals, please do get in touch with the appropriate shelter via the links provided.